5 Steps to Designing an Effective Marketing Operations Implementation
The effective management of marketing resources is an omnipresent challenge in corporations, according to Kerry-Ann Benton, who has been involved with marketing resource management in many guises during her marketing career with a number of large enterprise marketing teams.
A former senior marketing planning manager, Kerry-Ann has faced the familiar challenge of how to efficiently plan and deliver marketing work from a centralised marketing team through a broad-ranging national network of outlets, encompassing multiple media channels.
We asked Kerry-Ann to talk us through her experience leading implementations for marketing resource management systems (otherwise known as 'MRM' or more broadly as 'marketing operations' systems).
"Defining your purpose for change upfront is critical," Kerry-Ann says. "An MRM system can help improve brand and customer experience, optimise marketing budgets and minimise risk.
"It does this via improved business resource allocation, better alignment and by creating a single source of truth."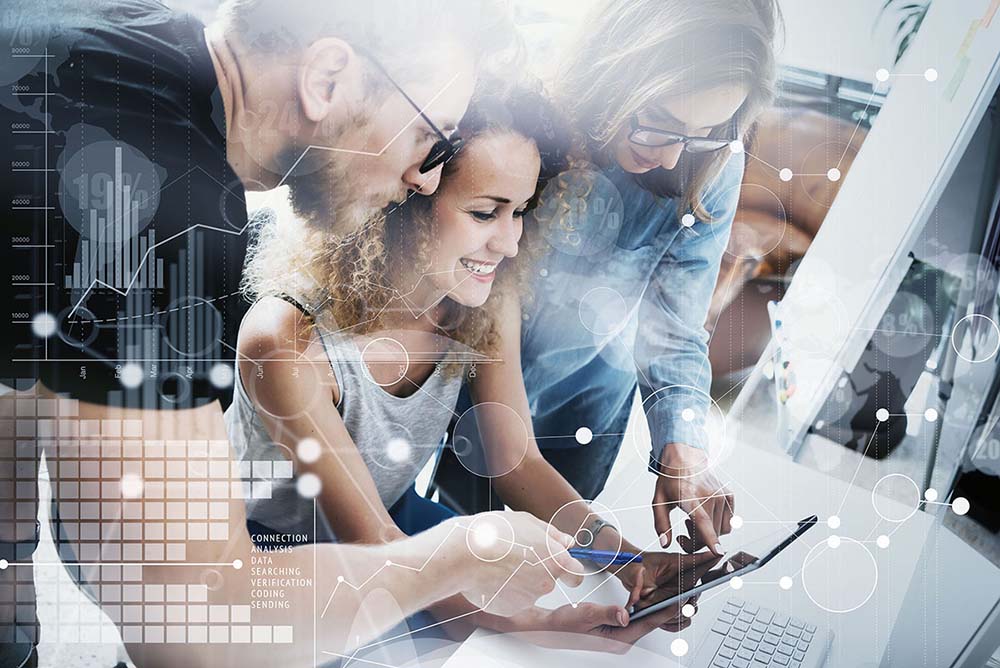 There are five simple guiding principles Kerry-Ann has followed to help implement an effective marketing operations (or marketing resource management) system:
1. Illuminate
Once you know your objectives, or reason for change, the first step is to find out what processes are in place. "Consult your marketing teams about their pain points and ask them what information they really want to have at their fingertips," Kerry-Ann says.
"Once you map all your processes, you can finally see what's going on," she adds. "Large organisations can end up with quite a siloed mentality and planning process."
According to research conducted by Simple, 51% of marketing teams don't track or monitor their marketing process at all and only 44% document their workflows.
It's not until the marketing process and workflows have been documented that you can shine a light on how marketing activity is managed in your organisation, and identify any bottlenecks that may be affecting productivity, or risks that need to be mitigated with a centralised audit trail.
Document your marketing process. Get the free e-book: 5 Essential Workflows for Time-Poor Marketers
"When you have siloed teams working in isolation to their own key performance indicators, putting in place a marketing operations platform completely breaks open the box," Kerry-Ann says.
"You become aware of the other activity that's going on – so you can see that it might not be the right time for your team to run a particular campaign, or you can identify an opportunity to go out to an audience at the same time as another division," she says.
"From an efficiency point of view, it's about streamlining activity and removing duplication, or alternatively, filling gaps. From a risk viewpoint, it's about capturing all activity and approvals in a central repository as a vital audit trail."
Another important aspect of illumination is to find a way to bring to light the different views of your marketing work that are relevant to your organisation.
For example, if a brand manager needs to see all television campaigns conducted over the past two years, can they search the work in your platform by channel? Or if a marketing planner wants to view every campaign targeting a particular customer segment, can they easily access that information?
The marketing team should propose a comprehensive range of criteria against which all of their marketing activity can be classified – such as the business unit, customer segment, channels used and so on.
"What this means is that that information is at your fingertips and marketing team members can get a clear view of the customer experience the entire organisation is presenting in a way that is useful to them," Kerry-Ann says.
2. Unify
Most marketing teams struggle to get a single, up-to-date view of all their marketing activity, with marketing plans often created on a series of unconnected spreadsheets.
Kerry-Ann recommends ensuring all the information a marketing team will need in order to plan, create, review, approve and re-use marketing campaign materials resides in one unified system — creating a single source of truth for all of an organisation's marketing activity.
Budget information should be included if possible, workflows documented and approver matrices built into the system, with collaboration processes and feedback captured, along with compliance information.
A centralised digital asset repository is an essential element to allow easy management of all approved digital assets.
This means marketers are able to see all past, current and planned marketing activity to improve feasibility planning, ensuring activity runs at the optimal time — without the need for a multitude of meetings to manage the process.
"The aim is to amplify marketing activity through better internal coordination and ensure teams are not competing with each other in the market," Kerry-Ann says. "This enables the customer-led strategy and go-to-market approach to resonate with the right segments at the right time in the right place."
3. Streamline
Once marketing processes have been documented, it's important that they are optimised for the new, automated marketing operations environment, which includes templates and briefs to make it easier and faster to create regular, repeatable marketing activities to consistent standards.
Approval stages and approvers should be reduced to the minimal viable steps to get the job done with the necessary input and oversight.
"You can also streamline and fast-track your workflows by creating modules," Kerry-Ann says. "The reality might be that if you're working in a business-as-usual discipline such as email marketing, you may not need all the approvals that were originally assigned to the end-to-end workflow, but only the email component.
"You can create tiered levels of activity with more approval stages and very senior approvers for complex campaigns, more streamlined processes for less complex campaigns, and very simple workflows for simple amendments to existing assets or internal studio work," she says.
4. Connect
There is an increased propensity to work in cross-disciplinary teams as part of the shift to adopt more agile structures.
"A fit-for-purpose marketing system helps to leverage the skills of all your people and plug in lots of different perspectives to get the best outcomes instead of encouraging black box development and the great reveal," Kerry-Ann says.
"Without a suitable platform it's a very manual offline process involving lots of meetings and emails. That may still happen. The difference is, it doesn't have to happen."
5. Measure
Continuous improvement should be the goal of any software implementation, Kerry-Ann says. But before you can improve something, you first need to measure it. And that includes key elements of your marketing process, as well as campaign and channel performance.
"Ensure your marketing system is set up to give you the reports that matter to your business," she says, "so your marketers have all the data they need to know on hand."
"Operationally, you can monitor your operating rhythm and see whether your processes are working properly. That enables you to refine it and realise greater productivity and performance targets going forward."
Read next: How Simple Fills the Gaps in the Marketing Process
Simple's Marketing Operations Cloud helps marketers gain more agility, insights and control to manage and create profitable customer experiences. Reach out to one of our consultants to see how it works.