8 Simple Steps to Hack Agile Marketing
There's a cult of 'agility' emerging in marketing as businesses look for ways to compress all elements of their go-to-market timeframe. Six to eight months to launch a major campaign is no longer acceptable. Marketing has become an always-on discipline, rather than something that happens in big bursts. But does greater agility have to mean the adoption of formal Agile Marketing processes? How much change do Agile processes require? Can you go agile with your existing team? How can you tailor Agile Marketing to suit your organisation's needs?
Read on for our handy guide to help you hack agile marketing including a basic outline of what Agile Marketing is, how to go about introducing it in your marketing team, case studies, and some wise words from experienced Agile marketers.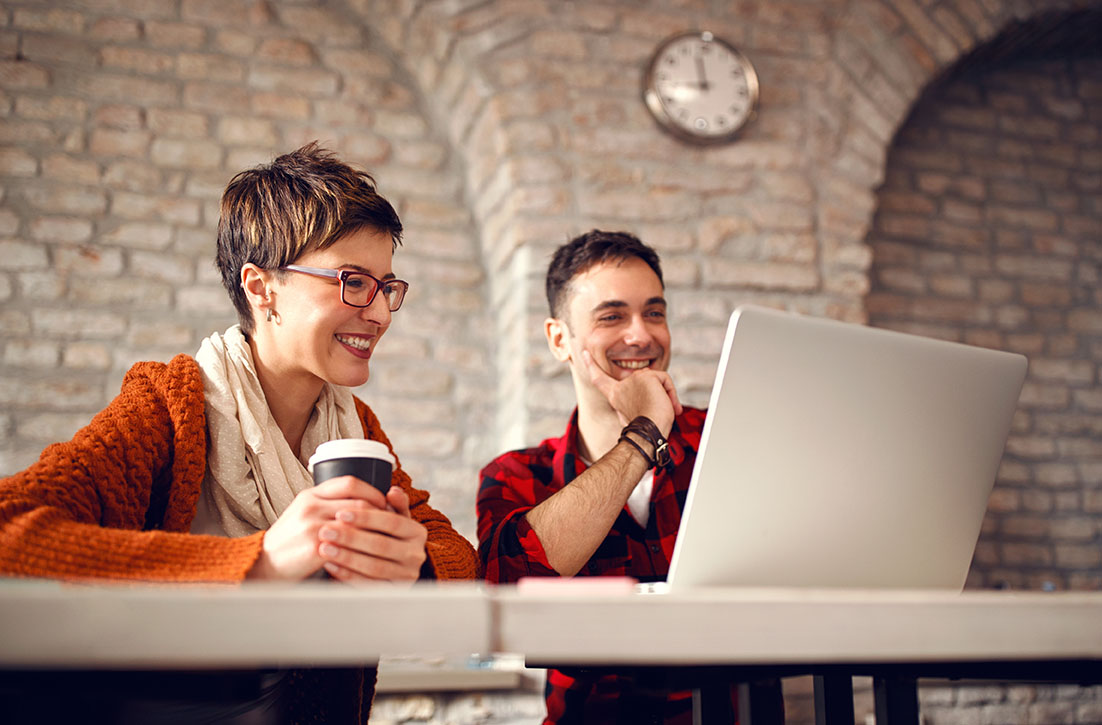 What is Agile Marketing?
When CEOs and CMOs talk about their desire for marketing to be more 'agile' they usually mean 'faster', more 'nimble' and more 'responsive'. But achieving this agility is difficult and how to go about it remains a mystery for many marketing teams. However, with the growth of digital marketing, the promise of marketing technology, the arrival of new, online competitors disrupting traditional industries, and the rise of the customer, the pressure is on all marketing teams to be more agile.
One pathway to achieving this is to adopt a formal Agile Marketing process for running marketing operations. Traditional, 'waterfall' marketing processes comprise 4 stages: planning, production, deployment, review. Agile Marketing processes aim to shorten this cycle by prioritising smaller projects that can be conducted more quickly, generating data that can be used to iterate and improve outcomes in the short term. That enables teams to increase the visibility and responsiveness of their marketing activity, reducing risk and increasing gains over the long term.
The Agile Marketing Manifesto
An Agile Marketing Manifesto, written in 2012, reinterprets Agile principles for the marketing industry. It values:
Individuals and interactions OVER Process and tools

Customer outcomes OVER Comprehensive documentation

Customer collaboration OVER Silos and hierarchy

Responding to change OVER Following a plan

Validated learning OVER Opinions and conventions
4 Agile Marketing Frameworks
There are 4 major frameworks or processes used by Agile Marketing teams. Teams should choose the process best suited to their needs and adjust the elements in each framework — such as cycle length or frequency of standups — to meet their requirements.
Lean – Lean is the most popular Agile methodology, used by as many as one-third of agile marketers. Popularised by The Lean Startup, the Lean methodology aims to eliminate waste by focusing on projects that deliver value to the customer. Small, trial campaigns are conducted in a test-and learn environment over a short period, with results quickly assessed and actions taken to


implement learnings.

Scrum – In Scrum teams a 'user story' is written to quantify the value of a project to the customer. A list of projects or tasks, known as the 'backlog' is then compiled and prioritised. The team then estimates the size of each task or project and works to complete the most important of these over a short cycle — known as a 'sprint' — typically between 2 and 4 weeks in length. Daily 'standups' ensure team members stay on track or request help if they need it. At the end of the sprint, the team showcases completed work to the business and reviews processes and results in order to improve the next sprint.
Kanban – Kanban is an Agile methodology originally created by Japanese car maker Toyota to manage the production of component parts on a continuous, just-in-time basis. Typically, the progress of tasks is tracked on a Kanban board by moving them left-to-right between 4 vertical columns headed: To Do; In Progress; Peer Review; and Done. Work-in progress is limited: a job or project must progress into the next column before the team can accept a new one.
Scrumban – Scrumban is a pull-based system where the team does not scope out the work committed to during the planning meeting, but pulls it in and manages it using a Kanban board. The backlog is continually groomed to ensure high-priority work is done first and work-in progress is still limited. Scrum meetings such as planning, review and retrospective are also used in Scrumban.
Download the printable version:
HACK AGILE MARKETING IN 8 SIMPLE STEPS
Benefits Of An Agile Approach
Agile addresses complexity in marketing. Among the key benefits of Agile Marketing are reduced launch times, better prioritisation, improved measurability and higher productivity, which add up to better results.
The visibility of marketing activity and its effectiveness also improves, along with team morale. Agile Marketing also boosts teams' ability to respond to change and, through a relentless focus on the customer, improves customer satisfaction.
Increased velocity

Improved measurability

Greater responsiveness

Better prioritisation

Improved morale

Better results

Improved collaboration and productivity

Less risk
It's All In The Numbers
93% say Agile helps them switch gears more easily and effectively

90% say Agile helps them improve speed to market

87% say Agile makes them more productive

80% says Agile leads to better prioritisation
Marketing teams that consider themselves Agile are 3 times more likely to grow significant market share.
8 Steps to Implementing Agile Marketing
#1 Are You Ready For Agile?
Before you decide to implement an Agile Marketing process, it's important to assess the benefit to your organisation of adopting Agile Marketing and your readiness to implement it.
Assess your industry
Are you in an industry that is being disrupted or one that is not subject to great change? If you're in the infrastructure business, traditional 'waterfall' processes may be more suited to your organisation than iterative, Agile methodologies.
Identify the likely benefits
What benefit is your organisation likely to derive from being Agile? Are you looking to shorten lead times, eliminate wasted work, increase productivity or become a more data-driven marketing organisation? Be clear on your reasons for adopting Agile Marketing processes. How agile does your organisation need to be to derive the most benefit?
Ensure you have the data
There is little point adopting an Agile Marketing framework if you don't have access to data on a timely basis so your team can measure, iterate and respond quickly based on results. Identify the data you will need and ensure you can get it before jumping into Agile.
Do your homework and be realistic
Like any organisational change it will take some time to transition to Agile Marketing and get it right. It's important to know your theory and understand the core Agile Marketing principles and different frameworks. This can be done through self guided readings or, in order to ensure the team are all on the same page, it may be best to undertake a training course. Understand that your team will not nail Agile Marketing in its first few work cycles: things will get worse before they get better.
#2 Get Executive Buy-In
Agile Marketing is unlikely to succeed without support from the top of your organisation.
Find a sponsor
Get an executive sponsor and the support of your executive team before launching into Agile Marketing.
Agree on how agile you need to be
Agree with your executive team how agile your marketing team should be to maximise value for effort.
Train your executives
Ensure your executive team is included in your training about Agile Marketing philosophy, understands the potential benefits to your organisation and knows how the particular Agile process you plan to adopt works.
Communicate the cultural change required
Culturally, Agile frameworks are designed to inform and empower teams to make decisions quickly based on data and known priorities rather than constantly referring those decisions up the hierarchy. Your executive team needs to understand and support that change, which may require devolving some authority to staff, in order to gain speed.
Ask for what you need
Most agile marketing teams have a meeting, or showcase, at the end of a work cycle in which they present completed work, share learnings, celebrate results and discuss improvements. Bring the executive into those meetings to communicate the benefits of
Agile Marketing to the organisation and explore ways to keep improving.
#3 Create Your Agile Roadmap
Traditional Agile for IT focuses on shippable product — the regular delivery of incremental functionality rather than long-term planning working to predetermined goals. But large areas of marketing can't operate that way. If you're advertising in the footy finals, or sponsoring an event, your marketing team needs to deliver a program of work by a certain date.
Use a marketing calendar
Marketing teams need a marketing roadmap — an Agile version of the marketing calendar — with a clear commitment to essential dates. Your Agile roadmap communicates high-level goals and milestones to stakeholders and team members and can be broken down into weekly activity.
Communicate high-level objectives
Your team will need to know the high-level vision for marketing; its strategic and business objectives; information about overall capabilities, speed and capacity; and a ranked backlog of marketing activity. Your desired outcomes may include things like: improved customer satisfaction from faster response times; more leads derived from increased marketing activity due to shortened lead times; better results due to faster campaign optimisation; or improved innovation due to a commitment to test-and-learn experimentation.
They must be measurable.
Your big-ticket strategic objectives — developing a more customer-focused positioning, for example – may not immediately translate into known outcomes but you'll be able to break them down into tasks, such as a planning day that will result in actions and tasks you'll be able to include in your agile work cycles or sprints.
A hybrid model
Having set milestones on your Agile roadmap doesn't mean your marketing team is not Agile. It's most likely you'll have a hybrid model. This means you will have clarity when it comes to breaking down that work into the cycles, sprints or tasks to complete in order to meet those deadlines.
Your team should be able to plan other events — the launch of a new website, for instance – where you might have more flexibility.
Without understanding the planning process, your agile marketing team risks becoming obsessed with short-term activities and
outcomes at the expense of your longer-term strategic objectives.
#4 Find The Right Agile For You
Unlike in the software industry, there is no cookie-cutter approach to applying Agile to marketing. Agile Marketing is necessarily a hybrid of Agile and non-agile activity — such as pre-booked media activity.
Choose an Agile Marketing framework
Assess the various Agile Marketing processes [see 4 Agile Marketing Frameworks, page 4] and choose the one that will best suit your team, the other parts of your company, and the market within which you operate. If your company launches new products monthly it may suit you to adopt a 4-week Scrum cycle; if you're an online ecommerce player you may elect to run Lean time-boxed experiments in search of
constant optimisation.
Adapt it to suit your organisational rhythm
You should adapt your chosen process to suit your circumstances: for example, if weekly Scrum planning meetings, daily standups and weekly. Retrospectives take too much time out of your week, change your cycle to fortnightly. If daily standups are too frequent, hold them three times a week.
Remove Agile elements at your own risk
However, jettisoning core features of your chosen Agile Marketing process is risky. For example, a regular Showcase demonstrating marketing activity to the business has an important communications and cultural function; similarly a Retrospective allows you to optimise your process — 'What worked well, what are the obstacles, and what can we improve next time?' – – as well as your campaign results.
Acknowledge the 'exemptions' to Agile, for now
Determine those parts of your marketing process that need to be exempt from Agile to begin with eg. budgets, media buying, briefs, and so on. Set a time to reassess those exemptions as you progress through your Agile Marketing transformation.
Watch the webcast:
HACK AGILE MARKETING IN 8 SIMPLE STEPS
#5 Tools And Training
Nine in 10 marketers claim to have tried some element of Agile but just 4% have used it for 2 years or more. Meanwhile, 25% say a lack of information and training is the biggest hurdle to adoption.
Train, coach, train
Implementing Agile Marketing is change management. Your staff, managers and executives need to be well-informed and trained
in Agile. Everyone needs to be on the same page for Agile Marketing to be effective: strategic priorities and objectives need to be well communicated and understood by all team members and the cultural impact of empowering teams must be accepted. In addition, roles such as Scrum Master and Product (Marketing) Owner have specific responsibilities that must be well understood by all.
It's not sufficient to bring in the CTO to talk about how they run Agile in IT. Agile for marketing is different, less mature and more
likely to incorporate hybrid 'waterfall' processes such as formal approval structures and will require specialised training. When you begin working in your chosen Agile Marketing process, make sure you have a coach on hand to help your team with the questions that will crop up: roles and responsibilities, prioritisation, tackling obstacles. When your first Agile team has been trained and has been through a few work cycles, they can help train other staff.
Beyond a whiteboard and post-its
Small marketing teams may be able to adopt Agile Marketing with a whiteboard, textas and some post-it notes to create a visual project management board. But as soon as you have marketers, approvers and stakeholders who are not co-located, you will benefit from centralised tools to run your Agile Marketing process.
Among the tools that will help are:
Centralised, prioritised, digital backlog accessible to the team and viewable by external stakeholders

Centralised digital marketing calendar for building out your longer-term Agile Roadmap

Digital visual project management or Kanban board for tracking work in progress

Digital workspace and markup tool for rapid collaboration and sign-off

Digital asset manager to provide rapid access to approved material for use in digital channels

Digital approvals system with mobile access to facilitate rapid approval and launch

Customisable campaign results dashboard for always-on access to key marketing metrics

Digital team productivity data that calculates velocity and productivity and identifies bottlenecks

Best-practice framework to capture efficient process for rapid repetition and redeployment
#6 Run A Pilot
Select a pilot project or team, train them and the agencies, executives and other departments they touch. Choose people that are open to change or allow people to volunteer. Make sure you choose an area of the business that will be a good test case: too easy and you will not learn the lessons required to scale Agile Marketing; too hard (projects with big organisational barriers or external dependencies) and you may fall at the first hurdle.
Ensure there is a common understanding of set roles, responsibilities and features of your chosen Agile process. These may include:
Scrum Master: Supports teams as they improve ways of working. Runs retrospectives, sprint planning meetings or 1:1 coaching
Product (Marketing) Owner: Voice of the customer. Also aligns work with business and strategic goals. Helps create Agile Roadmap. Prioritises work, but does not dictate the way of working
Cross-functional team (Squad): Self-sufficient, autonomous team that does the work eg. planner, data analyst, digital marketing specialist, copywriter, designer, coder
Agile coach: Agile expert that provides guidance on Agile processes during implementation
Roadmap: High-level outcomes based on marketing's objectives and set milestones and a plan for how to achieve them
Backlog: List of prioritised marketing activity
Epic/Sprint planning: At the start of a work cycle, work is pulled off the backlog, prioritised and committed to. Large projects


or 'epics' may need to be broken down into smaller 'stories' to be completed in consecutive cycles.

Kanban board: Visual project management board that indicates to the team and other stakeholders the status and progress of a task.
Standups: Daily or regular Squad meeting in which team members discuss what they did the day before, what they're working on that day and any obstacles or blockers.
Showcase: Meeting in which teams showcase their output to the business and celebrate successes.
Retrospective: Meeting in which teams assess their Agile process, what worked well, and how it could be improved.
Do not attempt to roll out Agile Marketing across your entire team without proving and refining your Agile process in a pilot program first.
Your first Agile Marketing work cycle will feel chaotic; your second only slightly less so. Run through several work cycles, building the continuous improvement muscle that Agile Marketing enables. Make sure you document your learnings along the way and develop the Agile playbook that works for you.
#7 Unstick The Organisation
Develop a plan to tackle the institutional hurdles to agility that went on the back burner until your team could prove out its Agile Marketing process.
These typically include things like:
Annual budget processes and capital allocation

Task-focused (rather than outcomes-driven) KPIs

Agency service level agreements

Legal approvals

Regional or global approvals

Long-term media commitments
Systematically follow your Agile vision to unstick the areas of the organisation that prevent your marketing teams from realising the full benefits of Agile Marketing.
Explain, consult and collaborate with the other departments and suppliers marketing touches and get their input on more responsive ways of working. Make change incrementally if required. Don't forget to communicate and train teams, managers and executives in the new processes.
#8 Scale When Ready
Scaling too early will result in many teams having to learn the same lessons at the same time, making your agile transformation much harder than it needs to be.
It will become obvious when you are ready to scale your pilot Agile Marketing project to other teams and projects: your team will be collaborating well, team members will feel adequately trained, and some of the initial roadblocks encountered will have been solved.
Don't forget to showcase the team's output, results and Agile way of working to the rest of the marketing department and to your
organisation at large.
You're less likely to encounter problems with recalcitrant staff in your first Agile project: problems will emerge when staff who are less enthusiastic about change need to make the switch. Use your pilot team to train and coach other teams and ensure additional training and support is available at this time.
Case Studies: Agile Marketing in Action
Koala
Online mattress-in-a-box ecommerce player Koala, which promises delivery within 4 hours, runs Agile Marketing using a Scrum framework and weekly sprints, retrospectives and storyboarding.
Co-founder and CMO Dany Milham, whose background is in software development and agency consultancy, has rolled out Agile across marketing, customer service, communications and performance media, as well as other parts of the company.
Creative, data management and media buying have been brought in-house to create a self sufficient team and a "marketing engine" that enables rapid deployment of campaigns.
Another key benefit is ensuring the company is focused on solving its customers' pain points using customer data powered by marketing automation.
Product development is driven by marketing data. The company also runs its own Koala Club loyalty program, allowing it to co-create with customers and research and test new products.
The company uses an Objectives and Key Results framework for measuring progress and output, rather than task-focused KPIs.
Marketing staff work in small teams of 3 or 4, which creates a safe-fail environment in which the team is jointly responsible if objectives are not reached.
"We have weekly reviews, so at the end of each sprint, we have burn-down charts where we see where the effort was done and not done," Milham says.
Download your free template
DIGITAL AGILE MARKETING WORKFLOW
Deakin University
In the past year, the marketing team at Deakin University has experimented with Agile Marketing in a conscious effort to become faster and more responsive, with the digital marketing team at the vanguard.
Work-in-progress meetings were replaced with weekly Scrum work cycles, daily standup meetings, and Scrum boards to visualise and communicate the progress of jobs from start to completion.
"WIPs weren't working and scrums changed the dynamic," performance marketing manager Gemma Anderson says. "They're more action driven. It's about culture. And it's about mindset: staff might put things to air without checking everything with their managers, for example."
According to Anderson, the shift to agile processes and a test-and-learn approach to digital for its national Cloud campaign has seen Deakin shift as much as half of its media spend to get better results based on how work is performing in-market, significantly boosting campaign effectiveness.
"The campaign that went to market is unrecognisable from what it is today," Anderson said. "We launch new landing pages constantly.
"We made assumptions about what was going to work in certain channels. Some, such as search, were predictable. But we were very surprised about what worked and what didn't in social channels. About 40% to 50% of our media spend has probably shifted as a result."
Aussie
Mortgage broker Aussie underwent an agile transformation across its entire business in 2016, including implementing Agile Marketing Scrum methodology, according to then-general manager of customer experience and technology Richard Burns.
The company trialled Agile Marketing with its $25 million brand relaunch. A primary aim of the transformation was to align all marketing work closely to the company's five business priorities: Sales Growth; Customer Passion; Aussie Made Easy; Product Competitiveness; and Risk, Culture and Capability.
The marketing team adopted a Scrum framework based on a two-week sprint cycle, using standups and detailed Scrum boards for each of its five teams and the supporting technology team. Each team assesses its process at the end of each sprint and implements changes if they deem them necessary.
Every Friday morning 35 people attend the weekly sprint review of the Platforms (or Technology) scrum board so they understand what technology is being built. The Platforms team estimates the scope of their work by allocating points to a project to reflect its size and complexity, and the number of points becomes a reflection of how well the team is working, and its productivity and velocity, or speed to market.
Burns said the main benefits from Agile have related to culture, visibility and collaboration.
"Just getting visibility around all the different pieces of work that we do has been a benefit," he said. "The biggest benefit has been building a strong team and culture that's focused on the right priorities."
Conclusion
There's no doubt the adoption of Agile processes can come as a shock for marketing teams used to traditional, waterfall processes. But as Hack Agile Marketing in 8 Simple Steps shows, there's no need to go all-in Agile immediately in pursuit of the agility most CEOs and CMOs now require.
In fact, most Agile Marketing teams run hybrid processes, working back from set milestones for big projects or particular events, and running other activity in Agile iterations.
Marketers must understand Agile Marketing is not a one-size-fits-all phenomenon: you must find and refine the right Agile Marketing process for your organisation.
But the promise of greater speed, flexibility and agility is there for those marketing leaders willing to set in progress the organisational and cultural change required to achieve it.
Simple's Marketing Operations Cloud platform helps enterprise marketing teams to plan, review and optimise their marketing activity to create exceptional customer experiences across all channels. Book a Demo to see how it works.