9 Tips for Getting a Better Return from your Martech Investment
A former colleague returned from an international secondment with his employer recently to find the local marketing team had invested in a number of new martech tools while he was away, none of which he could could log into, much less operate effectively.

He set about tracking down the administrators and training information for the relevant tools — not all of which were administered by the IT team. At the time there were 10 tools or platforms — with 10 different logins — he realised he needed, just to complete his day-to-day duties. It took 5 days to get the required information for him to get up and running.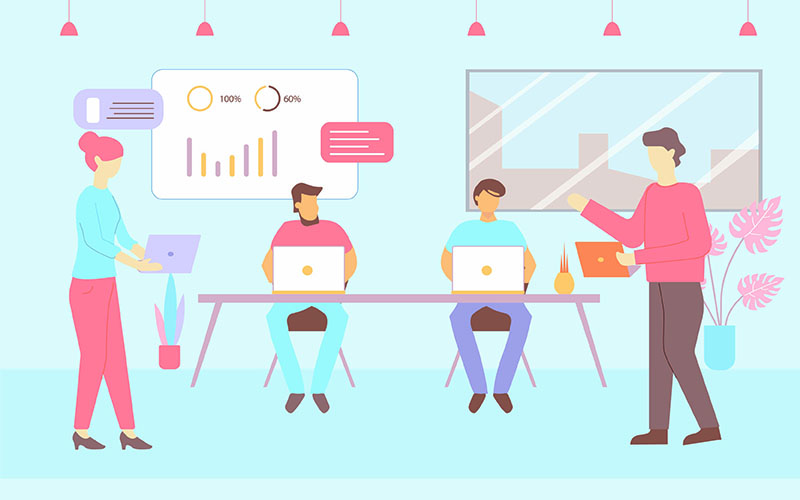 That's nothing out of the ordinary for most enterprise marketing teams, whose martech stacks contain an average of 91 different tools if this statistic is to be believed. But if my friend's situation is at all common, it's also hardly surprising that most of these tools are under-utilised.
Companies use a lot of martech tools against which they struggle to show a return. A recent technology audit — again, at the company of a former colleague — turned up subscriptions for 80 tools, many of which were no longer in use or whose purpose had lapsed from the corporate memory.
Walker Sands' State of Marketing Technology 2018 report — themed "Maximising the value of Martech Innovations" — shows that by and large, marketers have "abandoned the 'set and forget' mentality" evinced in the desire to buy one large marketing cloud and attempt to make it do all things.
Conversely, that means they are committed to building their own martech stacks. Most marketers evaluate their tech stack at least every year (76%), the research shows.
But it also reveals the growing pace of martech change: this is not fast enough for marketers to feel as though they are keeping up with the market. Only one-fifth of marketers (28%) say their company has kept pace with the industry and evolved rapidly when it comes to martech; an equal proportion say it has grown slightly, and the majority (38%) admit to steady growth.
Obstacles to martech adoption
The biggest hurdles to adoption of martech tools commonly are not employee absences or staff turnover — although marketing has the highest annual turnover of any job function at 17%, according to research from LinkedIn. Cost, implementation issues and resistance to change were nominated as the biggest obstacles.
"Internal resistance to change may be the culprit," Walker Sands claims. "After cost and implementation struggles, it's the factor most often cited as a hurdle to martech success."
That may well be true. Having the budget to purchase the tech you need is one thing; managing implementation and training is another, relatively short-term issue. Identifying and overcoming resistance to change among staff is a longer-lasting, somewhat more subversive hurdle to get over.
What often gets missed, however, is process management: most marketing teams operate with undocumented or disjointed processes, with few integrations or connected processes involving their different martech tools. That creates silos of information that are not put to the best use; and it leaves individual staff to bridge those gaps in ad hoc ways.
Read The Study:
MRM IN THE AGE OF INTELLIGENCE
Most companies do have documented marketing team organisational hierarchies, and an increasing number are applying some discipline to the design and development of their martech stack. Neither of these can be managed on a 'set and forget' basis either — they require an active approach to process and change management.
Companies looking to build out a working, well-utilised, integrated martech stack must employ a robust change management process that covers martech training and adoption as well as ongoing use, process integration and tracking.
It should also be designed to suit your culture: for instance there's little point persevering with comprehensive face-to-face training sessions if your team prefers to watch videos on-demand, view walk-throughs or take online quizzes.
With that in mind, here are some ways to guarantee better adoption and use of your end-to-end martech stack.
1. Start at the top
The marketing leadership team must be clear about the benefits and goals of using the tools in your stack and be ready to adopt and model the desired behaviours.
For instance, if staff are asked to use a tool to align their objectives and key results with those of the organisation, the lead team should be seen to do the same.
2. Design your new workflows
Consult at all levels of the business, and then document your new process and technology use, and build it into the resulting workflows.
For example, if you subscribe to a content research tool to help determine your content themes, it should go into your content scheduling and blog publishing processes to ensure ongoing adoption — even if your head of content moves on.
The team should know how the new tools and processes will achieve your goals and benchmarks — such as social shares, backlinks or audience levels — should be set and tracked.
Get Your Free Template
CONTENT MARKETING WORKFLOW
3. Create some excitement
Make an announcement, give a presentation, or turn your new tech launch into an event at which you demonstrate the benefits this initiative will deliver, and generate some enthusiasm for how it will improve the lot of your team.
4. Identify your super-users
Call for volunteers to be champions, super-users or administrators of your new tech. Identify and train them. A program of champs provides continuity, community and support across the business, engenders ownership and develops team members who can assist and train colleagues.
Develop and test your training materials to explain how your tech should be used at different levels of the team.
5. Communicate
Keep the new technology on your team's radar until it has been successfully embedded via posters highlighting key events in the adoption process. Invite and share feedback via email, your corporate intranet; workflow management tool — or all of the above.
Share helpful how-tos and success stories.
6. Offer ongoing training
Allow for training post the immediate implementation period. Ansell CMO Mitchell Mackey says training budgets are often underdone: he budgets $3 in training for every $1 in tech costs. Offer the training in the formats that best suit your teams and culture.
7. Reward good behaviour
Reward the behaviour you want to see. Create a team leaderboard.
If one team is outperforming all others on usage and results, share their story, offer a prize and create minimum usage expectations for others to achieve.
Success is contagious; sharing it helps to increase the ROI from your tech across your team.
8. Monitor adoption and manage change in real time
Get the data you need to track how well your tech is being adopted.
This might simply entail entering the results into your planning tool — or integrating your data to achieve this automatically.
Meanwhile, documenting your end-to-end processes in a marketing operations cloud solution will provide an overall picture of martech use and adoption across your marketing activity.
It will also enable you to integrate and capture results in your marketing activity planning tool to capture and duplicate best-practice use cases.
9. Enforce use with process and technology
Ensure your workflows are followed and the relevant tools are used in the process at the right time. For example, if all marketing lead team members only approve work in your workflow management tool, that means all staff members will need to use it to get work in-market.
Expect resistance and use technology as well as individual approaches to fight it: for instance, if you want all marketing activity logged and managed, as well as approved, in your MRM, ensure your MRM generates your campaign ID codes.
A marketing operations cloud system is the only channel-agnostic martech tool that covers the end-to-end marketing process from objectives to briefing, through campaign collaboration and collation of results to optimisation — enabling teams to capture and integrate individual tool use and adoption data along the way, as well as marketing activity outcomes.
As it happens, Walker Sands' analysis of current martech stacks indicates just 28% of teams use an MRM platform, while a further 25% say they are experimenting with MRM.
A centralised approach to process and change management using an end-to-end MRM or marketing operations platform should be an integral part of martech implementations for teams that seek to maximise the return on the overall martech investment.
Simple's intelligent Marketing Operations Cloud platform helps teams minimise marketing complexity and maximise the return on marketing technology. To find out how reach out to one of our representatives.