9 Ways to Reduce Your Marketing Workload
There's no doubt Marketing Operations (or Marketing Resource Management 'MRM' Platforms) are experiencing a new dawn. Previously associated with heavy-handed, on-premise implementations, massive change management programs and imposed work processes, it is making it's comeback as a more modern, flexible, cloud-based software in bringing structure, order and agility to overworked marketing teams with a minimum of expense and effort.
According to research firm Gartner, many original Marketing Operations (or MRM) systems didn't fulfil their promise to organise, orchestrate and optimise marketing programs.
So here's a ready-reckoner — followed by an explanation of each point — that explains the 9 ways an Marketing Operations system will reduce the workload of your marketing team — giving you 9 instant reasons to buy one.
Realise – document processes, approvers, timeframes
Standardise – objectives, briefs, plans, guidelines
Prioritise – work on what matters
Templatise – processes, campaigns, briefs, playbooks
Centralise – live planning, asset repository, single source of truth
Automate – compliance, approvals, WIP reporting
Re-use – assets, key marketing information
Analyse – track your marketing and activity mix; measure outcomes
Optimise – improve execution speed and results.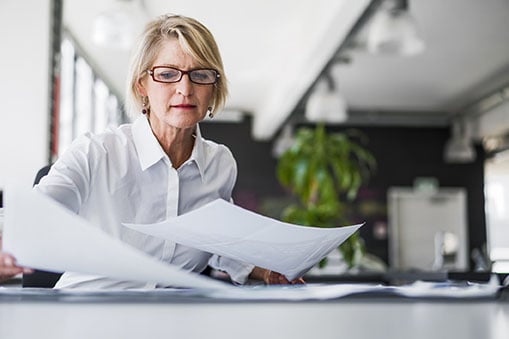 1. Realise: Marketing processes, approvers and timeframes
Occasionally marketing teams will have a documented process for getting their work approved and out to market — but often, that is the exception rather than the norm.
How common is it for new starters in marketing to wander about, finished work in hand, wondering exactly who to show it to, to get final sign-off? Is it something the CMO would want to see, they wonder? But they're away for 3 weeks. How long will it take to come back from legal? Will I make the media booking deadline? Who knows?
Marketing Operations systems require teams to think about, streamline and document their workflow processes to remove the uncertainty and make it easier and faster for everyone to get work approved and out the door, while jumping through all the necessary sign-off and compliance hoops.
This should include approaches such as tiering campaigns, so that the CMO is only signing off on the most important work, building legal and compliance turnaround times into marketing team workflows and providing access to a documented and up-to-date approver matrix – so when someone is away or leaves the team, the whole system doesn't grind to a halt.
'One in 2 marketers do not track their marketing processes' – Read the study – Marketing Operations in the Age of Intelligence
2. Standardise: Objectives, briefs, plans, guidelines
The CMO shouldn't be the only person in marketing who really understands what marketing's objectives for the year are — but due to poor communication and dissemination of marketing plans and objectives, this is often the case.
Your system should enshrine goals for each activity, ensuring they align to the marketing team's overall objectives in a transparent and accessible way. Briefs should not only be able to communicate objectives but require requests for marketing work to contain all the information necessary for that work to be completed from the outset, saving time and effort spent tracking down marketing requestors.
Marketing plans are no longer the static, spreadsheet-based documents that demand painstakingly manual updates but living documents that offer broad (and tailored) views of all the work that's been completed or coming up, trackable and viewable by whichever metrics a marketing team requires. Similarly, your systems should make it easy for teams to access and disseminate crucial documents such as brand guidelines, style guides and even up-to-date legal directories, saving time and work by ensuring your work is done right the first time.
3. Prioritise: Do the work that matters
Are all the requests that come into your marketing team 'urgent'? Particularly those last-minute executive requests. Every marketing team needs a way to triage marketing requests — assess and assign degrees of urgency to ensure your team is always working on the most essential items.
These days, a key role of an Marketing Operations system is to help marketers triage and prioritise the many requests they get to balance long-term strategic brand initiatives with urgent tactical activity and to limit the amount of work that gets started and then dropped along the way when something more 'urgent' crops up, saving your team and agencies time and resources.
4. Templatise: Processes, campaigns, briefs, playbooks
As any fast-turnaround marketer knows, templates are essential for producing brand-consistent marketing materials at speed. But these shouldn't only apply to creative formats such as catalogues or print ads. Take a few steps back and start with your work processes – if one workflow process is working well for one team, try rolling it out to other teams, sharing the learnings and reaping the rewards.


Similarly, briefs can be standardised to include relevant information that has already been entered into the system for particular target personas. And if one marketing initiative works particularly well for your marketing team, templatise that and turn it into a playbook you can use again and again.

Wellness brand Swisse is one marketer that has a well-established playbook for marketing success, comprising a series of campaign events, in the following order:
TV event

Partnership or sponsorship

Brand ambassadorship

Advertising

Public relations campaign

Retailer promotion

Point of Sale

Catalogue marketing.



There are big productivity gains to be had for marketing teams that can establish repeatable playbooks, removing ineffective and unnecessary steps, processes and channels and enshrining best practice as part of your standard operating procedures.
Keen to improve briefing at your organisation? Read the blog: Got bad briefing habits? Simple can help you brief better
5. Centralise: Single source of truth, planning, assets, feedback
If only marketing teams had a single place in which to do all their marketing work, removing the need for them to jump between activities and switch between programs, emails, messaging tools and meetings, losing time and causing confusion.


Modern marketing systems provide this: they should be your single source of truth for all marketing content and operations matters, centralising your marketing plan so everyone can see it, making guides and guidelines accessible to all, and storing your creative assets so you can find that social media image or update that web banner without incurring excessive resupply charges from your agencies. But one of the most tangible benefits emerges when it comes to consolidating the feedback and amendments required to get marketing campaigns completed and signed off.

Who in marketing hasn't wasted hours looking for one file, email or message – 'I know it's here somewhere, I just can't remember where' — or trying to get access to someone else's files and folders to access feedback from the CMO in order to get work signed off.
In a centralised system, all of that feedback is collected and stored with the latest version of your creative asset, saving you countless hours navigating the amendment email trail.
6. Automate: Compliance, approvals, WIP reporting
Is compliance at your company a manual process? Do you collect paper versions of assets, sign them off with a red pen and store them in a filing cabinet? Or perhaps approvals live on email? 'Whose email?' That changes from day to day.
It should surprise no one that major financial institutions regularly fail to follow their own internal compliance procedures, or make simple errors and unwittingly cause compliance breaches. They regularly flunk their own internal spot-checks. And those internal audits can take weeks to complete.
A Marketing Operations system allows you to automate things such as the application of particular disclosures and disclaimers, assigning the correct approver for each type of campaign, and obtaining legal and risk sign-off — speeding up the process, and ensuring correct procedures are always followed.
With an appropriate system in place, the CMO can never again ask 'Who signed off on that? Why wasn't I told? Why didn't I know that was in market?" because the information is always there, at her fingertips.
And if you regularly spend hours trying to find out where all your projects are at, what's holding them up, and compiling onerous reports — either for the CMO or for the executive team — a system will relieve you of this burden, as it is a live record of your work in progress.
7. Re-use: Assets and information
"Marketers never re-use anything," one CMO told Simple recently. "We forget about what worked. We move onto the next thing."
But if you've just created an outdoor campaign that's working its socks off and you're keen to repurpose it quickly for digital and social, wouldn't it be great to be able to grab the working files for that asset, re-use the image, make some minor changes to the copy and push it live for maximum effect without much expense or effort?
Perhaps you run an end-of-financial-year campaign at the end of every financial year, and all you want to do is update the image rather than commission an entirely new piece of creative.
Your Marketing Operations system should be a repository for all your creative assets, including the working files and associated meta data, saving you time and creative resources and helping to maximise your output and effectiveness.
In addition, we know it's a drag for marketers to write a brief for one campaign in one channel, then manually have to cut and paste that information into every other related brief. Or similarly to compile all your target persona information and most powerful insights for one brief, and repeat the process for every subsequent brief.
A system will allow you to facilitate the intelligent re-use of your own corporate information in marketing, becoming a central repository for information and a source of insight as well as assets.
8. Analyse: Track your marketing and activity; measure outcomes
Do you know what your marketing team is working on? Can you tell if you're on track to meet your strategic objectives, that is: increase your digital activity to 40% of budget and focus half of your resources on 18-to-34 year-old females who live in the eastern states?
Can you quickly see which have been your most successful campaigns?
Having a dashboard of all your campaigns will enable you to set up campaign dashboards of information about what's working and what isn't so you can double down on what's working and reduce what isn't. It should also provide information on how your team is working, whether you're on track, and where the bottlenecks are.
9. Optimise: Improve for speed and results
Learn from what's working and generate best-practice playbooks and workflow templates that enshrine the things that are performing best for your brand and disseminate that information.
With work process improvements, they should help to eliminate unnecessary work and rework, and underpin a culture of continual improvement in your marketing team.
Bonus 10. Integration
Increasingly, modern platforms will integrate with all of your other mission-critical marketing technologies, bringing everything into one place, reducing your workload and functioning as the control room that enables marketers to orchestrate the optimal end-to-end customer experience across all touch points.
READ NEXT: 7 Ways Simple Helps CMOs Reduce Marketing Complexity
Simple's Marketing Operations Cloud helps marketing teams to plan, review and optimise their marketing activity to create exceptional customer experiences across all channels. Contact a member of our team to see how it works.