A Day in the Life of Senior Product Consultant Wayne Bartlett
As a senior product consultant at Simple, I get to visit different customers, train them and help their teams to get up and running on our software. But what most people don't know is Simple is my first job outside the hospitality and tourism industry.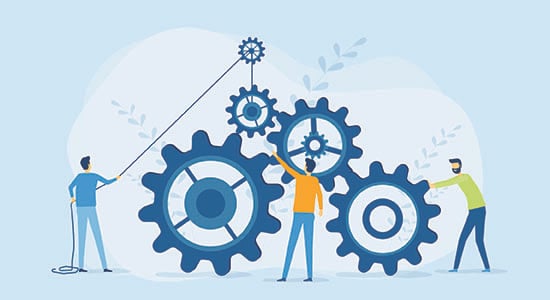 I previously worked for companies like Sheraton Banquets, a Japanese resort hotel, and Ayers Rock Resort, where I met my wife.
Then I worked in the UK for a while, for noodle chain Wagamama, where I had the opportunity to join the training team. I would help train the front- and back-of-house teams when new restaurants were opening. I travelled all over the UK, to Copenhagen and Kuwait.
What I liked about hospitality was the people contact, and doing something different everyday. I couldn't do a 9-to-5 desk job where you're sitting in the same office day-in and day-out.
But I've always had a passion for IT and computers, so I decided to try to get a job in IT.
It took a little while – I had to persuade someone that it would be harder to find an IT person who could train like me than it would be for me to acquire the product knowledge I would need.
I think my role is an attitude and personality and personal skills position first. It's not product knowledge that makes you a good trainer. It's that you're always communicating with people to get your point across, you need to understand how people learn differently, and understand different user types. You need to be able to read a room. An engineer would know the product but you wouldn't necessarily want them training you.
At Simple, I started out as training services manager, developing training courses and materials and doing training sessions, as well as developing a lot of the requirements for our initial platform MVP.
I'm still doing all the go-live and launch training. In the last 10 weeks there were probably only 2 or 3 in which I didn't travel. It goes through seasons. But I enjoy it.
I know pretty much everything about the platform and how customers use it. So I'm also a bit of an internal consultant – anyone at Simple can ask me how stuff works.
In my spare time I have a passion for drawing and illustration. I'm always on Illustrator, creating posters for the kids and stuff for friends and family.
My daughters are 18 months old and 3 and a half. They're gorgeous but they're full-on. Work is almost a reprieve!