Admation's new 'In Progress' List helps manage marketing projects
This month, we are excited to announce a new Admation's 'In Progress' list, that is going to help you manage your marketing projects.
Projects are now visually displayed on the 'In Progress' Board. Basically, this is a series of lanes (columns) that represent a week (or a day). Each lane displays projects that have a delivery deadline in that week, with details including project name, project id, campaign, team members and project status.
This 'In Progress' board is designed to give you and your team greater transparency of projects in progress, so you can easily see what projects lie ahead, and what deadlines are looming.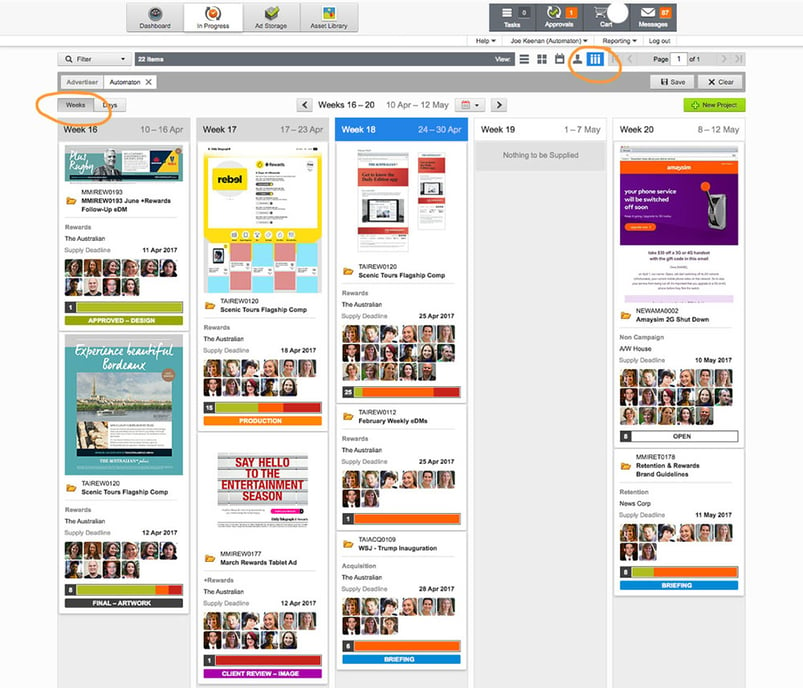 Projects can also be displayed by days as seen below.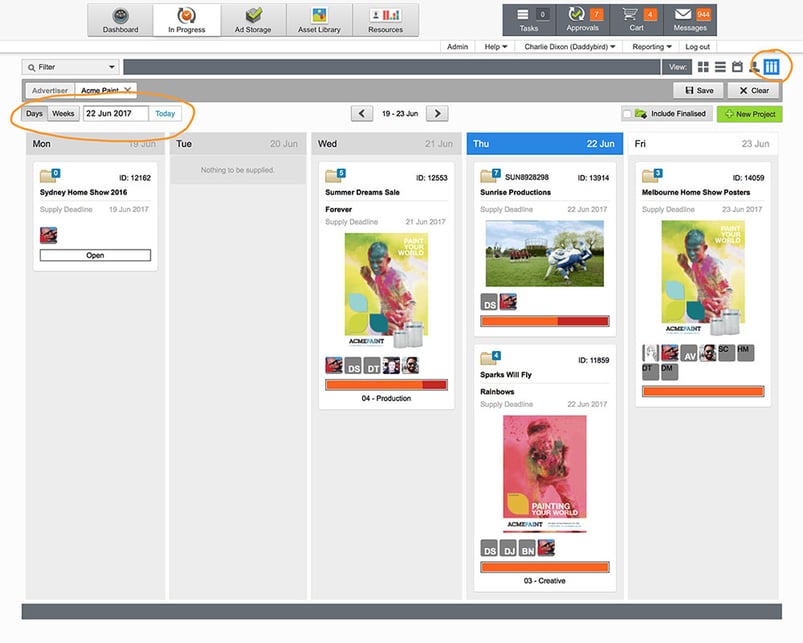 We are confident you are going to love this new 'In Progress' view, watch our short 90-second video to see how it works or reach out to the admation support team for more information.
To learn more about admation's key features, and how this marketing project management software could benefit your creative team download out 'Admation at a Glance' Guide now!