Choice Hotels Streamlines Marketing Workflow with Admation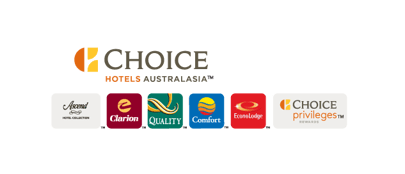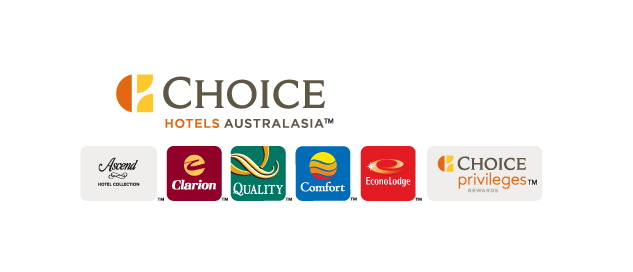 Choice Hotels Australasia, Australasia?s largest hotel franchisors, representing the Econo Lodge, Comfort, Quality and Clarion brands and the Ascend Hotel Collection, needed an approval workflow solution that would streamline their marketing workflow.
In their search for approval software that suited their requirements, they discovered admation.
This is Choice Hotels experience of selecting and implementing admation across their marketing team.
Seeking approval workflow software.
Prior to implementing admation, the marketing team was using software that, while offering some benefits, impeded the approval workflow because of the manual data entry required for each job. Additionally, the software did not offer digital asset management for saving high resolution artwork nor did it allow the marketing team to share files or collaborate with other departments. The marketing team also found that it was difficult to gauge the graphic designer?s priorities and work capacity due to a lack of transparency across the software.
"The process was quite cumbersome and was leading to a lengthy approval procedure which wasn't efficient for the entire team, so we decided a change was needed." says Bree Mansell, Choice Hotels' Communications Coordinator.
Requirements for approval workflow software.

In terms of requirements, the marketing team was very clear about what they wanted from approval workflow software. The team needed a cloud based solution that offered:

• transparency across different departments
• approval workflow capabilities
• a central location to store high resolution artwork
• tools to collaborate across the business, and was easy to use.

Selecting approval workflow software.
With requirements in hand, graphic designer, Jody Horne, started researching approval software online and discovered admation.
"Jody just loved the way admation looked, says Mansell. Once we explored the benefits, it very quickly became evident that admation was a perfect fit and provided most of the functionality that we were looking for in a workflow management/artwork approval system. One of the functions we loved was the ability to save high resolution artwork (production files) to the cloud directly?
Implementing admation.
Both the marketing and creative teams found the implementation of admation a seamless experience.
'admation provided a trainer who helped Choice Hotels set up the system and customize required data for our business,' says Mansell.
'Having someone come into our office to troubleshoot and answer questions during the post-implementation phase was also really helpful.'
The benefits of implementing admation.
The marketing team discovered that, in addition to finding approval software that met their requirements, there were many more benefits to implementing admation that they hadn't anticipated.
'Overall it has streamlined our job delivery,' says Mansell.
'One of the features we discovered was the shopping cart tool, where you can output any image in the required file size or format. This means team members no longer have to rely on the studio for images and logos as they can now self-serve through admation.'
Other benefits include: comparing versions; being able to send files to external parties seamlessly; the mark up tool; and the forwarding feature for approvals. All departments have found admation?s interface easy to navigate and keep track of jobs. 'You can also filter the job list in admation, so I can see exactly what I'm working on,' says Mansell.
Favourite features of admation.
I like the mark up feature, says Mansell. 'The fact that you can collate all the feedback and then send it on to the studio is really helpful. The feature makes it easy to zoom in and point to the position you want to highlight, and you can go into quite detailed commenting'
For the studio, it has been beneficial when we've had to bring on freelance graphic designers. Having the ability to set them up so they have complete access to previous versions and the briefings has been valuable.
Overall benefits of implementing admation.
• In a recent campaign, we finished five business days ahead of schedule which is an amazing result, says Mansell 'admation has made us more efficient and our lives so much simpler'