Agile Marketing with Scrum: "How we Went Agile with a $25m Brand Relaunch"
Mortgage broker Aussie is undergoing an agile transformation across its entire business, including implementing agile marketing Scrum methodology, according to general manager of customer experience and technology Richard Burns.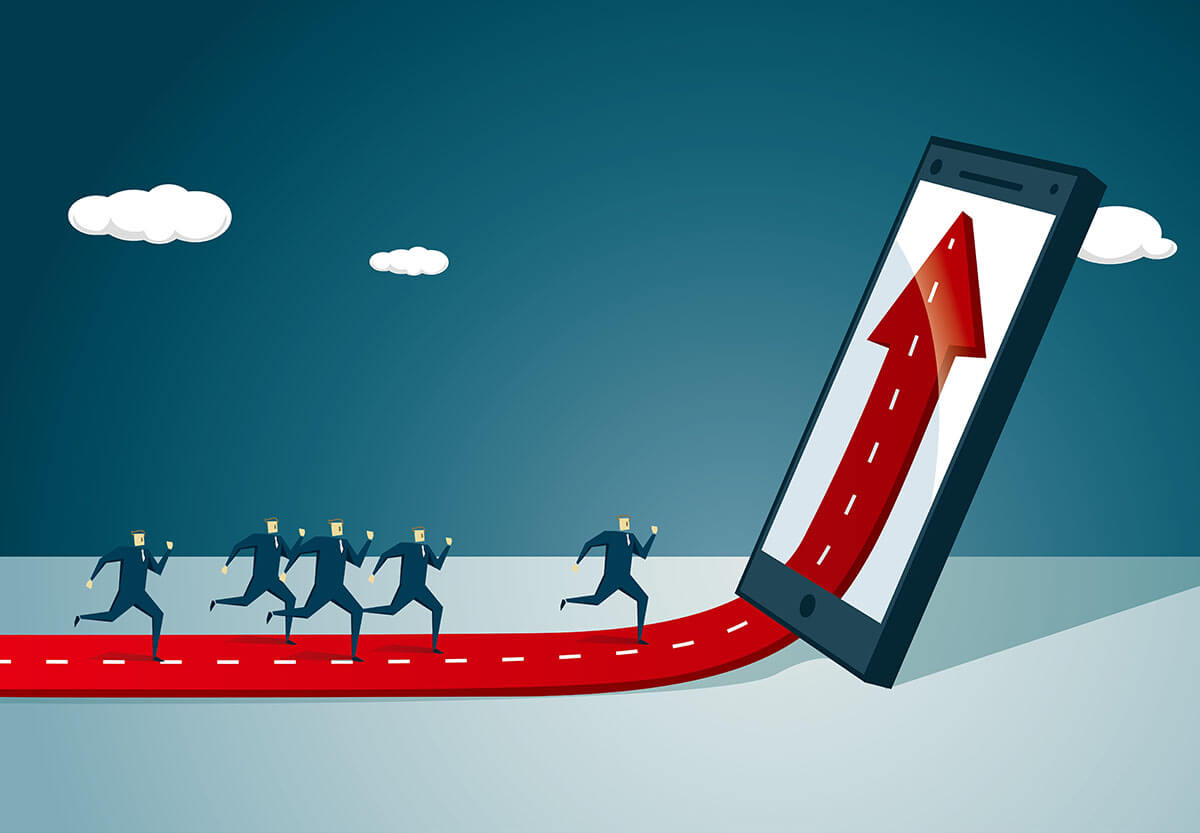 Incredibly, the company trialled agile marketing with its $25 million brand relaunch earlier this year and has now rolled out and is fine-tuning its preferred Scrum framework across all marketing teams.
A primary aim of the agile transformation in marketing, which falls under Burns' remit, is to align all marketing work closely to the company's five business priorities: Sales Growth; Customer Passion; Aussie Made Easy; Product Competitiveness; and Risk, Culture and Capability.
"There was a lot of work going on but (the move to adopt agile work practices) was around focusing everybody on where we got the greatest value," Burns says.
Agile is a philosophy developed for the software industry — and now increasingly adopted in marketing and other corporate departments — that promotes customer-focused, short-term, iterative work cycles involving experimentation based on data rather than the execution of predetermined plans. It is used to formalise innovation, increase focus on the customer, boost speed to market and increase the level of flexibility and adaptability within businesses.
Despite that, many corporate marketing teams trial aspects of agile methodology and thinking in technology-aligned teams such as digital marketing or website redevelopment but leave agile relatively untested when it comes to traditional marketing functions such as brand management, media buying, and marketing strategy and planning.
Not Aussie, however: the company has gone all-in with its agile transformation, moving to new, purpose-designed premises, adopting new technology aimed at encouraging collaboration and reinventing how marketing is managed at the financial services company.
An office designed for agile marketing
The marketing team has adopted an agile marketing Scrum framework to manage its work based on a two-week sprint cycle, according to Burns, who experienced agile in action in previous roles in strategy and marketing at CommSec.
"We were running the move to agile at CommSec," Burns says. "It was run on more of a project basis and more technology-driven. I really saw it as an opportunity in terms of work practices."
Burns joined Aussie in February of 2015, where the technology team was already using agile.
"We had parts of the team working in an agile way," Burns says.
Then earlier this year, Aussie moved to purpose-designed offices in downtown Sydney designed to facilitate agile collaboration not only within departments but also between them.
There was a lot of work going on but adopting agile marketing work practices was about focusing everybody on where we got the greatest value
"A big driver was our change in premises in May," says Burns. "It was a great catalyst to let us move away from the old way of working.
"We took the opportunity to redesign both the work space and also the workplace tech."
Driven by the executive team and armed with new adaptable tablet devices, activity-based work zones and more creatively designed meeting spaces, Aussie went fully agile in mid-2016.
"The workspace is more collaborative," Burns says. "It leads really to everyone walking up and speaking to someone, rather than sending an email.
"If you need to work directly with someone, you can sit with them for that period. You move to where you need to get the work done."
Trial by fire with a $25 million agile brand relaunch
Amazingly, Aussie gave agile marketing a somewhat risky trial run in developing its recent brand relaunch — comprising a $25 million brand campaign that brings back the "We'll save you" tagline first used by the company's founder John Symond.
The campaign, which will roll out over 18 months, includes television, digital ads, online video, in-store marketing and social media.
In keeping with Aussie's goal of improving its digital marketing, the digital spend is understood to outweigh the television component of the campaign.
While that's aligned with changing consumer habits, it also creates a lot of extra work for the marketing team to manage: digital campaigns typically have many moving parts managed by the in-house marketing team.
"We did our brand relaunch using agile," Burns says. "That huge project was the catalyst for changing our day-to-day processes."
The project was run using virtual visual project management boards that were shared with Aussie's agencies.
YOUR TOP 20 FAQS ABOUT AGILE MARKETING ANSWERED
DOWNLOAD THE EBOOK
Making the switch to agile marketing Scrum methodology
Aussie staff underwent a comprehensive agile training program before taking the leap into Scrum for agile marketing to ensure both the executive team and staff understood the reasons for changing how they worked, as well as how to make agile successful.
"We've had 90 in our Sydney office go through agile training," says Burns. "Different teams were starting to work that way but as a whole organisation, it's very new."
We did our brand relaunch using agile. That was the catalyst for changing our day-to-day processes
In truly agile teams, a lot of decisions about how the team will work are often taken at the coalface; by the scrum master and by the product owner (who manages the backlog, or to-do list), rather than being led by the chief marketing officer, for example.
Typically, marketing teams must adapt agile marketing Scrum methodology to suit their own situation in order for it to work. In Aussie's case the backlog for each scrum team is managed by Directly Responsible Persons, a role the marketing team had previously used that was well understood internally, according to Burns.
"We also have Executive Sponsors and Executive Co-Sponsors for each board to ensure the executive team is across the detail of each of our key focus areas and can provide strategic guidance where necessary," Burns says.
Sprints are kicked off with a sprint planning session, during which work on the backlog is discussed and prioritized, the capacity of the team to get through that work is estimated and the process is then managed via regular standups at which staff self-report their progress on tasks, and any obstacles holding them up.
At Aussie, marketing runs on a 2-week agile cycle. In a Scrum framework, at the end of a sprint there is a sprint review to assess the work that is completed, and a retrospective to assess how the process works.
"We let the different focus areas decide (on the sprint length)," Burns says.
Scrum boards at Aussie
All the marketing work at Aussie is managed using six scrum boards: one for each of Aussie's corporate areas of focus, such as sales growth or customer passion, and one to manage the supporting technology stack.
"We tried not to align the boards to a market or product," Burns says.
Comprising a whiteboard and post-it notes, every project on which the marketing team is working is identified and managed on those scrum boards, keeping all work in progress highly visible.
Where technology is required to support those projects, it is mirrored on the platforms (or technology) scrum board.
Each board is managed differently, with the process determined by the team that uses it.
Projects on the Customer Passion board are organized by customer journey, for example.
Projects on the Platforms board are categorised by technology platform. The colours of the post-it notes on that board denote each focus area of the Aussie business, so people can see at a glance how much tech support each focus area is receiving.
Staff from several disciplines work on projects on each board.
"It's all about cross-functional teams focused on work that is aligned to our strategic goals," Burns says.
"Sales Growth is driven by the sales team but there's lots of people with projects on there from other areas," Burns says.
"When it comes to Customer Passion, we've got representatives from the product team and marketing, for example."
Each team assesses its process at the end of each sprint and implements changes if they deem them necessary. For example, the team using the Customer Passion board now marks priority projects and experiments with special symbols to make the scrum board easier to read and use.
Scrum masters and guilds
Experience working in an agile workflow was not a requirement for the scrum masters roles at Aussie but they coach the team on agile methodology and keep that team running smoothly.
However, with some scrum masters experienced at managing scrum and others not, Aussie started a guild of scrum masters to share learnings internally as the company worked through its agile implementation.
Burns says some teams are really firing using agile, while it's taking others longer to fine-tune their agile process.
One team that's working well is the Platforms team. Every Friday morning 35 people attend the weekly sprint review of the Platforms (or Technology) scrum board so they understand what technology is being built.
"That quickly became one of our most successful boards," Burns says. "Everyone wants something in there.
"We're pretty strict. If (a project) is not on (the whiteboard) it's not going to get done."
An open culture
Three months into Aussie's agile transformation, Burns says the majority of Aussie's staff are embracing agile marketing.
"They feel that it's open and dynamic, and we've got a fairly open culture," he says.
"There have definitely been a few challenges along the way.
"Some of the boards weren't as effective as others because of the people on those teams. "There's one board that I don't think is working. It's just a matter of training.
"People have worked a certain way for a long period of time."
Burns says the executive team has also made a commitment to the transparency and open discussions that agile promotes.
"We do a tour of the six scrum boards every two weeks, and that's where we have our discussions around what's going on," Burns says.
Burns says the executive team ran its own scrum board on the floor for a while.
"We started an executive board on the floor. That didn't work as well as the focus area boards," he says. "We do retrospectives in the executive team."
Agile marketing: trial and error
Agile teams typically take some months to iron out the kinks and "find the right agile" for them.
The Platforms team — which is more experienced at working in an agile way — is getting more benefits than other teams, Burns says.
"They're good at understanding what they can commit to," he says. "We're probably a couple of months away from understanding what the marketing team can commit to in terms of their capacity."
The Platforms team estimates the scope of their work by allocating points to a project to reflect its size and complexity, and the number of points becomes a reflection of how well the team is working, and its productivity and velocity, or speed to market.
"This is one of the areas we're not very good at understanding yet: understanding a team's capacity and then measuring velocity," Burns says.
"We've got to keep working and trying to work out the flavour of agile for us. There'll be some bumps along the way."
Firm deadlines in a Scrum framework
In agile marketing teams, work is completed when it meets the team's definition of 'done', but teams work consistently to complete work during particular sprints rather than working late to meet unrealistic deadlines. If work is not completed in that sprint it is rolled over into the next one.
One area that marketers often find difficult to manage in an agile team is the media bookings calendar, which involves hard deadlines that must be met to allow a campaign to launch by a certain date.
Burns says Aussie doesn't find it much of a constraint: "People have release and testing deadlines. If you have to get your media booked by a certain date, we just have to do that in a certain sprint.
"It's just locking that campaign down," he says."If we have to hustle, we'll get it done.
"Marketers are used to that last-minute big push: That's probably not the most effective way for us to work. If we can reduce that, all the better."
Blockers and challenges
The biggest challenge, according to Burns, is Aussie's desire to get everything happening as quickly as possible.
"These things take time," Burns says. "We want to get there as fast as we can but it's going to take a while."
Other blockers are not dissimilar from traditional waterfall marketing processes — things like getting approvals in time for campaigns to launch.
"I definitely can be a blocker," says Burns. "If that's called out openly: it's 'Richard didn't get to it in time'!"
Three months in, three benefits of agile marketing
Three months in, Burns says the main benefits that Aussie has experienced from switching to agile marketing to date have related to culture, visibility and collaboration.
"Just getting visibility around all the different pieces of work that we do has been a benefit," Burns says.
"The biggest benefit has been building a strong team and culture that's focused on the right priorities.
"It's that openness in terms of what's working, what we're doing and how we're doing it."
Burns says company culture is critical to getting agile marketing to work well.
"Ultimately you've got to have a strong team and culture through cross-functional teams and through the openness of what people are working on."
Burns says agile marketing at Aussie is a work in progress.
"The thing for us to do is to keep being open around 'We're not going to nail this immediately'," Burns says. "At the end of the day, It's just another way of running marketing. 'Agile' is just a word."
To find out more about how Simple's Marketing Operations Cloud platform can help your marketing team brief better, Book a Demo.