Ampath Labs select admation for greater visibility over Marketing Operations
Ampath Laboratories is one of Southern Africa's foremost pathology laboratories that aims to deliver innovative, professional, and quality pathology and medicine services to healthcare practitioners and patients. As such, its more than 140 registered pathologists serve the medical fraternity, insurance, governmental, managed healthcare, industrial organisations, and other pathology practices with quality results.
By delivering these quality results and adding value, Ampath is able to improve patient outcomes. As a result, its services have been recognised for their exceptional accuracy of testing, quick turnaround time, a clear focus on clinical consultations, and employing industry-leading data-processing support systems that make it stand out from the competition.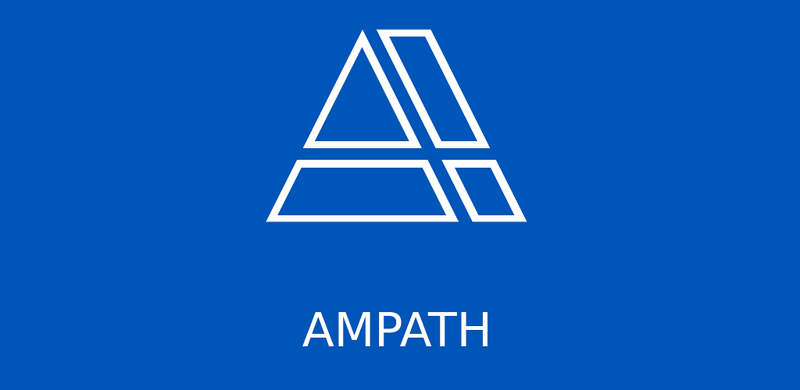 The need for advanced marketing project management software
Considering the advanced technologies Ampath uses to deliver these services, it's understandable that it would also want advanced technologies to market and promote these services to its customers and organisations. This is where the company encountered several challenges.
One of Ampath's brand team's main challenges was with version control. With an average of seven versions for every digital asset, they struggled with and wanted to improve their processes for reviewing and approving content. Another challenge was achieving increased visibility and effective collaboration across the entire approval process.
The brand team knew that, if these processes could be improved, the overall design, review, and approval process would be more efficient and the team would be more productive. This, in turn, directly translates into higher quality and more effective marketing campaigns.
For this reason, Ampath embarked on a process of finding the right marketing project management software for their needs and requirements. The software research and selection process was managed by the brand team who wanted to find a central solution that could help them manage their marketing projects better. The right solution would also give them greater visibility over their marketing processes, help them plan and schedule better, and make managing digital and brand assets a lot simpler.
Most importantly, however, the right solution would help them create a consistent process for managing the review and approval of their marketing content. This is where Admation comes in.
Why Admation?
Considering the mentioned requirements, Admation was a perfect fit. Its marketing approval workflow software offered all the features the brand team wanted in a solution. As such, it provided them with:
Online proofing

. Admation's online proofing capabilities make it easier for the brand to team to review, give feedback, and approve digital assets in one central place. This also reduces unnecessary revisions that hold projects back.

Improved collaboration

. With everything available in one platform and eliminating the need for using emails and spreadsheets to manage projects, Admation improves collaboration significantly. And this goes further than just the brand team. Ampath?s brand team will now also collaborate better with agencies and other internal departments.

Increased visibility

. With Admation, everyone on the brand team now knows in what stage every project is in, who?s working on what, and what still needs to be done. This increased visibility makes the review and approval process far more streamlined and efficient.
In addition to these features, Admation also offers a wealth of other features and capabilities that make Ampath?s brand team much more effective and productive.
Who Will be using Admation?
Based on the features mentioned earlier, it's easy to see why Ampath?s brand team will rely on Admation to deliver higher quality work consistently. They?ll use it for managing their reviews and approvals, online briefing, asset management, resource management, scientific content updates, content creation, and more.
Apart from the brand team, however, other stakeholders will also use Admation's marketing project management software. For one, pathologists will use it to confirm scientific data and take responsibility for its accuracy.
Ultimately, no matter who uses the marketing project management software, Ampath will now be able to market and promote its services more effectively and efficiently than ever before.
To learn more about how Admation can help transform your marketing project management processes, schedule a demo today!