Automaton transitions from office- to work-based business in one day
In view of the Covid-19 pandemic, we recently made a decision to trial a company ?remote workday?. We were keen to see how we performed as a business in the event that we temporarily closed our office doors to protect our staff?s wellbeing.
On the whole, the exercise was a non-event for the majority of our staff. To be honest, the trial didn?t feel any different from most days at the office.
After the trial we had a few of our staff raise concerns about travelling long distances on public transport and the growing need for social distancing. So as of last Tuesday, we have transitioned to full-time remote work for an indefinite period.
With the State Government?s decision to close non-essential businesses this week, and with more closures potentially looming, we feel fortunate that we can operate remotely. The following factors were critical in our transition.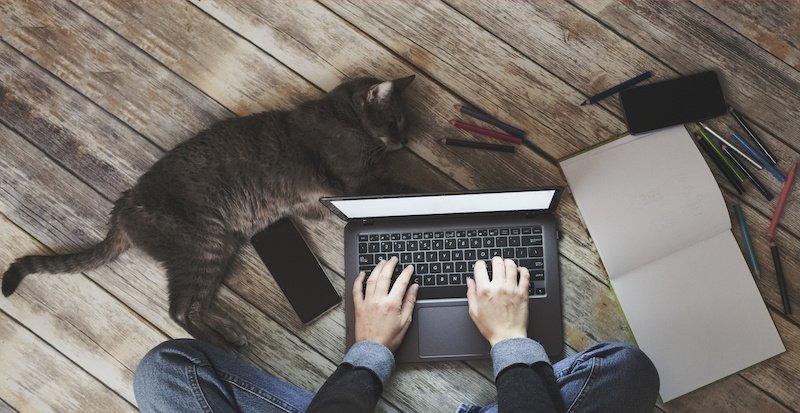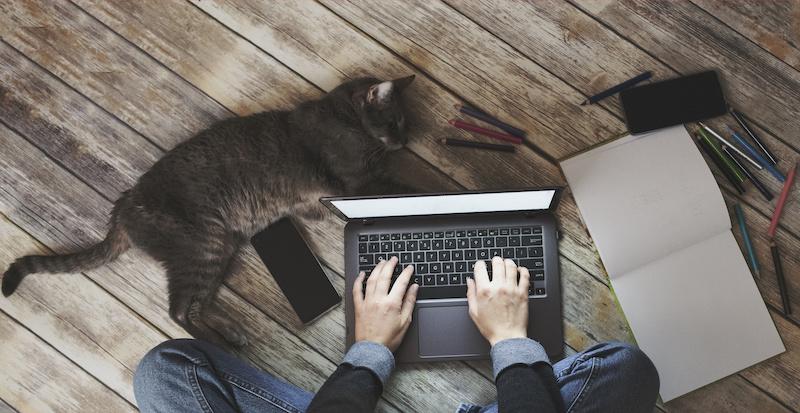 Flexibility contributed to a smooth transition
For a long time now, we?ve offered a flexible workplace which means that staff have the flexibility to work from home for a range of reasons. Staff members are often juggling busy family lives, or at times need more space to be creative or get things ticked off their to do list. Of course, other issues arise like transport problems or illness. Offering flexibility has worked well for us in the past and has certainly helped move our business to remote work really easily.
We couldn?t have made the transition without cloud-based tools
We use a range of cloud-based tools that only need an internet connection which means that most of our staff do not need to connect to servers. Here?s a quick recap on the tools we use on a regular basis and now from home:
admation -

project management software for content approvals

Hubspot to plan and track content

Campaign Manager to disseminate email campaigns

Slack so that staff can stay in the loop with projects

Jira for the dev team to keep track of projects and progress

Zendesk so that our client success team can continue to support our admation users
We also use video conferencing tools to support clients across the globe as well as webinars and videos to support staff and bring on board new clients/sales opportunities.
Staff feedback on the day of the trial
On the day of the trial, we had a few technical issues which have since been rectified. Even so, most staff gave a glowing report in terms of how they fulfilled their roles. It was also interesting receiving feedback about the switch to a home environment. Those who normally travel a few hours to work each day enjoyed the fact that they didn?t have to commute. Others relished not showering until 1pm (each to their own! Personally, I couldn?t function without a shower and a good coffee). There were those who found that the quiet meant they could get more done, but then others found it eerily quiet working from home alone.
We?ve implemented a policy to support the mental wellbeing of our staff while working remotely
For some professionals, working from home - the silence, the uninterrupted work hours ? can be a godsend. For others who prefer the connection and hustle and bustle of the office it can be difficult. We understand there can be a risk that some staff don?t cope as well working in isolation.
So we?ve agreed to do face-to-face stand up (video) meetings with the dev team for fifteen minutes each day to check in. We talk to each staff member about their previous day?s work and whether any issues arose and then we turn the focus to the day ahead and check to see whether anyone foresees any roadblocks ahead. The daily stand ups also give our team some human connection while being supported in their work. We?ve also encouraged our staff to use the phone more than they normally would, again so they don?t feel so isolated. On more of a social note, we have started a movie review club that will meet online once a week to discuss a movie suggested by a team member. We are also looking at other ways to stay connected such as a lunchtime quiz, 10?000 steps a day competition?
What is your team doing to stay socially connected?
While Covid-19 presents some challenging times ahead for businesses, I like to think that some positives will come from it. Perhaps we will continue to reflect on work arrangements and how we can offer more flexible options to staff while giving them the tools they need to work productively from home.
In the meantime, stay home, stay connected and take care.