Avoid these common mistakes that can lead to the failure of your marketing projects
Marketing teams and advertising agencies are juggling a lot when it comes to projects. There are tenders, fierce competition between other agencies, approval processes, assets, legalities, and a raft of other factors that need to be managed correctly for your campaigns to be a success.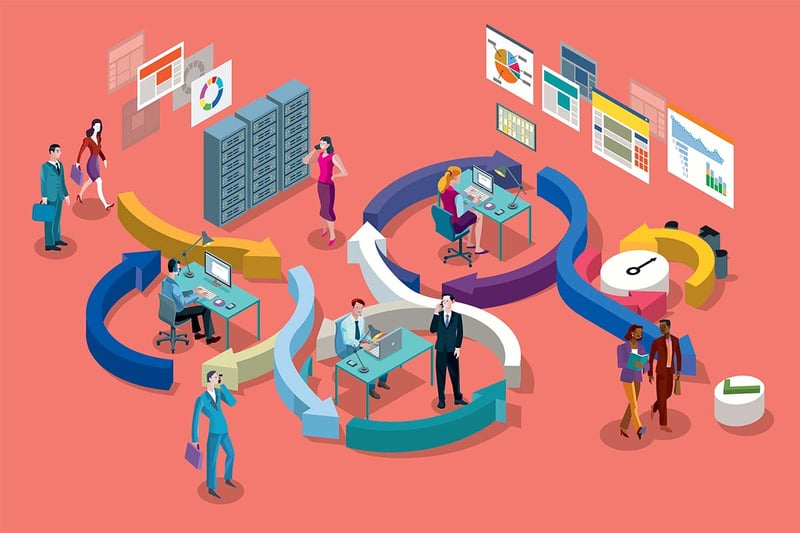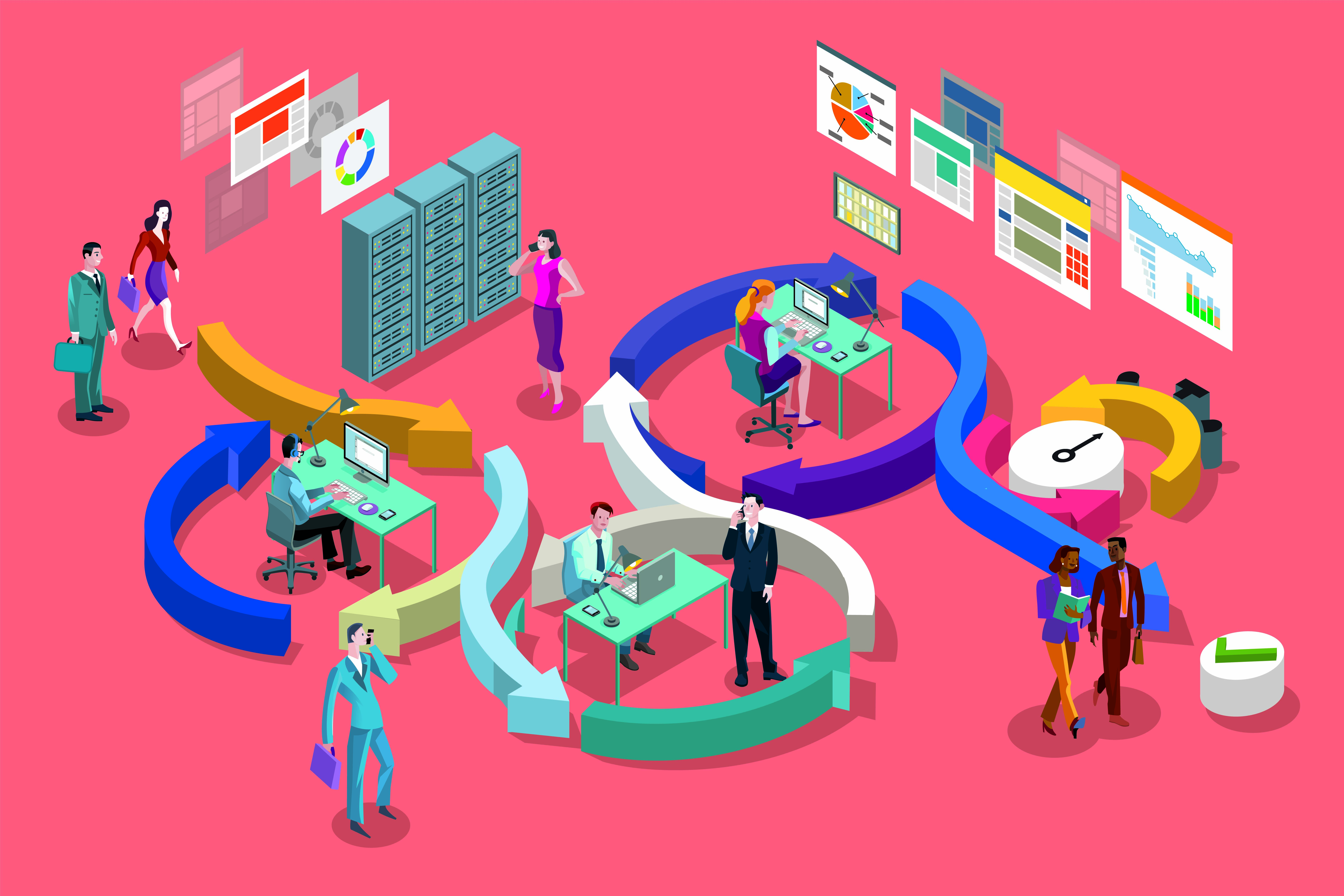 With so many moving parts, there is also plenty of scope for errors that can prove to be highly costly and lead to project management failure. Some of the leading causes include:
1. Not having total visibility of the project

In the modern-day, we have stakeholders that are potentially spread across the globe and collaborating on projects. If the project manager does not have complete visibility over all aspects of the campaign and stakeholders, it can be easy for errors and inefficiencies to slip through the cracks.
2. Poor communication
Again, this comes down to stakeholders being spread out and not based in the same room. Communication is critical and key messages can be lost in complex email chains and without a centralised dashboard for collaboration.
3. Mismanaging workloads
If you have some creative talents overloaded with work and other creative talents with slim workloads, then you are not maximising your efficiencies.
4. Scope creep
Approval processes are a necessary part of every campaign, but they can also create a lot of problems when there are numerous revisions. If these requests and revisions get out of control then projects pass deadlines, budgets blow out and they will ultimately end in failure.
5. Resistance to change
This is a problem in any industry. When management is set in the old ways and not willing to entertain new technologies and innovations then the competition is going to get the jump on you and you will be left behind.
6. Not using integrated project management tools
When it comes to project management software, the important thing to remember is that is not there to replace the skill and experience of your management team. It is there to assist, to streamline operations, and to provide the visibility you need. It is there to make you better in your industry, not to make you redundant.
The five leading mistakes in selecting marketing project management software
While project management software is an invaluable asset for marketing teams and advertising agencies, not all platforms are born equal. There are varying levels of quality when it comes to this type of solution, some that can be customised for your needs and some that are locked down and software that is suited for some businesses, but not great for others. It is important to select the right option for your needs and these are the things to consider when you are shopping around for the best project management software:
1. Not all software is going to meet your business requirements
Rushing into buying a solution can lead to purchasing a square peg that you will be applying to the round hole that is your business challenges. It is important to do the right preparation before buying, including putting together a list of all of your requirements, your challenges, and marrying up the right software to meet these requirements and challenges. If the package does not address current challenges and frustrations then it is not right for your business operations.
2. Stakeholders can be locked out of the feedback process
There are many stakeholders in the process and they need to be involved in the selection process. If the software doesn't have the features required by the creative team, account managers, and every other stakeholder then it is going to cause you problems down the track. As your stakeholders what features they require, what challenges they would like addressed, and ensure that the option you are selecting is right for all parties.
3. Some options can be overly complicated
This one speaks for itself. There are options on the market that are not user-friendly for all stakeholders which are going to make it difficult to use, is going to make training requirements arduous, and could lead to delays in the campaign, as stakeholders need constant support to manage this platform.
4. Not enough time is spent on considering the right software
Trying to replace your current systems while you are managing projects means you are never going to divert enough time into considering the right software for your needs. The software selection process needs to be assigned as a project all on its own so that all hands are on deck to provide feedback and the right choice can be made.
5. No one in your business is pushing hard enough for new software
It has to be a bold decision to upgrade your project management software, occasional mentions or suggestions will not get the job done. Someone in management has to push hard for evolution and explain the benefits to everyone to encourage buy-in.
How project management software will make your tenders and campaigns a success
When it comes to new business and selecting partners, many companies aren't just favouring marketing and advertising organisations that have project management software ? they are demanding it.
One of the primary benefits is total visibility and transparency across work at every step of the way which means many brands are insisting that this software is used by any companies tendering for specific marketing campaigns.
A lack of transparency has traditionally been a challenge for brands seeking external agencies for marketing, advertising, and project management software is the solution that eliminates this challenge. It enables them to see if work is meeting deadlines and budget requirements, it allows them to be assured that all legal and compliance measures are being ticked off, it allows them to check on any element of a project from any device, at any location at any time of day. It eliminates phone calls and emails requesting this information which causes enormous delays and also disrupts creative artists.
Project management software also ensures the briefing processes are thorough and complete, that proofing is done quickly and correctly, that all approvals are met and ticked off by the right stakeholders, that resources are being managed correctly and that all assets are easily accessed by all relevant parties.
With all of these benefits, it is easy to see why many brands are insisting on resources like this when engaging in advertising and marketing firms. But this software is not just about appeasing clients, it also provides a raft of benefits for your organisation including:
Centralised assets:

House all of your assets in a cloud-based platform that can be accessed anywhere and has the latest version of assets so that time is not wasted locating these assets and mistakes are not used by using out-dated versions.

Templated briefs:

No more incomplete or skinny briefs. The job will not progress until clients fill out of all of the mandatory fields that you need to get the job done right.

Reduce revisions:

Because everyone has access at any stage, revisions can be made quickly and long email chains are eliminated, saving time and delivering better outcomes.

Faster turnarounds:

Because you have reduced revisions, easy approvals, comprehensive briefs, 24/7 access and decreased administration you are going to be able to deliver projects faster without sacrificing quality. That means you will have the scope to take on more projects and grow your organisation.
Case study: Why Tourism Australia has selected admation to provide project management software
When it comes to providing customised, total project management solutions for marketing and advertising projects, admation has put together a complete package that is being used by companies all over the world - including Tourism Australia.
Tourism is an important cornerstone of the Australian economy, making up 3.1 per cent of the national GDP in 2019 and delivering $60.8 billion to the Australian economy. The challenges of COVID-19 mean that the future of tourism is going to be hugely important and Tourism Australia will be launching campaigns in all corners of the world to help revive that industry as border restrictions ease.
Tourism Australia has nominated admation to work with its in-house studio team across digital and print campaigns that will be created at content hubs that are located all over the world. Having that many projects, that many creative talents all spread around the world is an enormous challenge, and admation provides the centralised, around-the-clock software that helps make it all possible.
That means that all of these assets can be housed in a central location where all stakeholders will have 24/7 access to ensure quality campaigns that are delivered quickly and on a high scale.
Tourism Australia is just one of the many organisations that admation has helped in streamlining and improving operations with our solution. If you are looking for a complete solution that will meet all of the challenges and frustrations of your business, admation will be able to meet all of your requirements now and into the future.
Keen to learn how admation can help your marketing team, book a discovery calll with our team today!