How Businesses Can Stay on Top of their Marketing Compliance

With regulatory bodies and consumers (think social media) monitoring brands more closely for their marketing practices, marketing compliance should be top of mind again this year. After all, the alternative isn?t a desirable one, with hefty fines being doled out to brands that don?t comply and reputations on the line.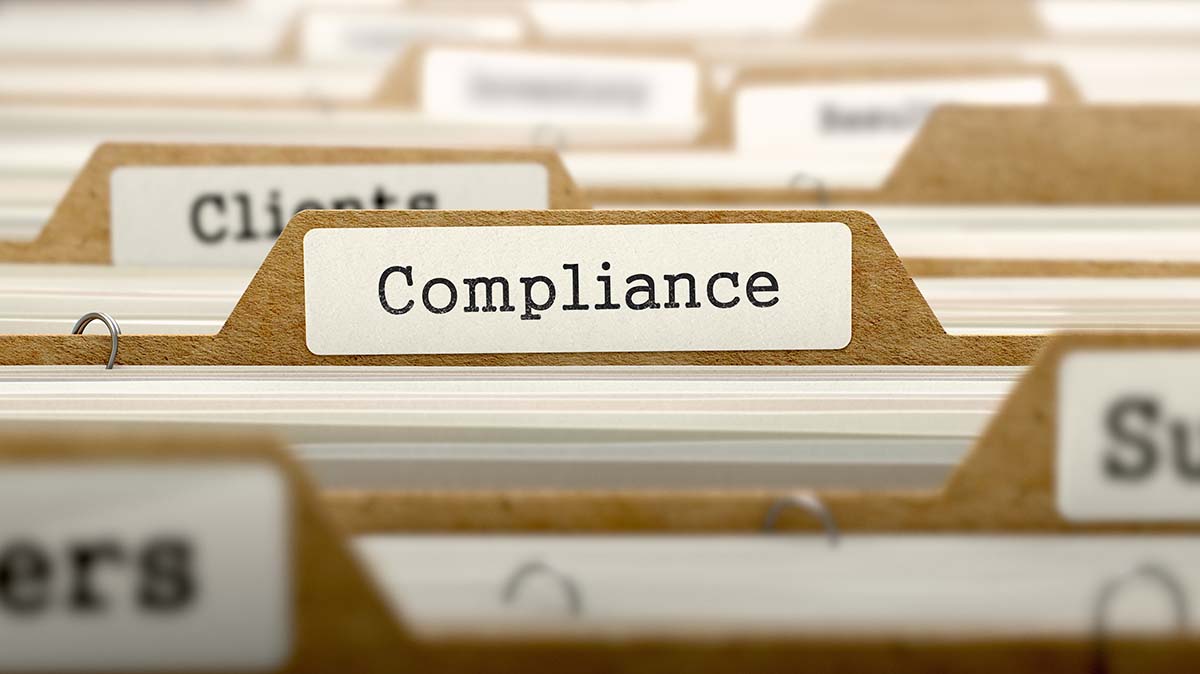 But before we begin, What is Marketing Compliance?
Marketing compliance is a business practice that complies with a set of internal and external marketing regulations. These regulations are put in place to ensure that brands do not use misleading information in their advertising campaigns. They also prevent private consumer information from being used by businesses without prior consent. Marketing compliance also protects brands from coming under fire for misconduct. It?s timely, then, to offer up our tips on how businesses can stay on top of your marketing compliance.
1. Brand guidelines must always be current and easy to access
Marketing protocols are created so that brands can maintain a professional presence in the marketplace as well as avoid non-compliance issues. It?s important that your brand guidelines are always current and saved in a central location where they can be accessed and approved by stakeholders. Make sure everyone knows exactly where to find them as people often cut corners when guidelines are difficult to locate. In addition, instructions should be clear on how marketing assets (logos, colours, templates) and messages are to be used. Always archive old assets so that there?s no confusion about which are the most current.
2. Implement an effective approval workflow process
Check that your approval workflow is failsafe, so that you don?t leave your brand open to compliance issues. Your approval workflow process should stipulate exactly when each stakeholder or department receives artwork for approval taking into account the correct workflow ? meaning the right people are reviewing artwork at the right time. It?s not uncommon for stakeholders to review work too early (or be overlooked) in the approval workflow process leading to misinformation going public. A breach of marketing regulations could ensue.
More brands are turning to approval workflow software to safeguard against non-compliance issues whilst providing an effective framework from which to manage approvals. The software automatically saves all files and feedback in a central location so that users have greater transparency over their creative projects and an automatic audit trail of marketing work. A solution that has an inbuilt digital asset management (DAM) component will also provide stakeholders with easy access to the most current marketing assets and guidelines.
3. Maintain an accurate audit trail of all marketing work
By maintaining an audit trail of all marketing work, your managers are then able to have transparency over creative projects, from briefing projects to approval workflow to finalising and saving assets. If your brand was ever called up to contest a regulation breach it might be the very thing that saves your brand from litigation. Likewise, if something does go awry, you can see where it occurred in the workflow and implement changes to ensure it doesn?t happen again.
4. Plan regular training and workshops to stay abreast of marketing compliance trends and legislation
With omni-channel marketing, compliance today is a complex and ever-changing practice. Every business needs to stay up to date with legislation and best work practices to protect their reputation and bank balance. While big data technology and social media have provided new ways for brands to reach consumers, they?ve also landed brands that aren?t quite familiar with the tools in legal hot water.
There are plenty of marketing compliance courses available that outline the rules and regulations surrounding data collection and social media compliance. Training new staff on policy and instilling an environment of compliance will also go a long way in keeping your marketing work in check. In addition, have your legal department come and speak to your team about changes in legislation whenever they occur. It might also be time to consider employing a dedicated compliance manager or team to keep your marketing compliance in check.
Need to get up to speed on Marketing Compliance? Download our free guide now!