Best Practices Session 9: Getting the most out of your ad agency freelancers
Freelancers play a crucial role in the advertising industry, often swooping in to save a creative project on the brink of collapse. They not only fill skill gaps but also provide ad agencies with the flexibility and cost savings that come with avoiding full-time hires. However, mismanaging freelancers can be a costly mistake.
With this, here are our best practices for maximising your return on freelancers, and ensuring they want to work with your brand on your next project.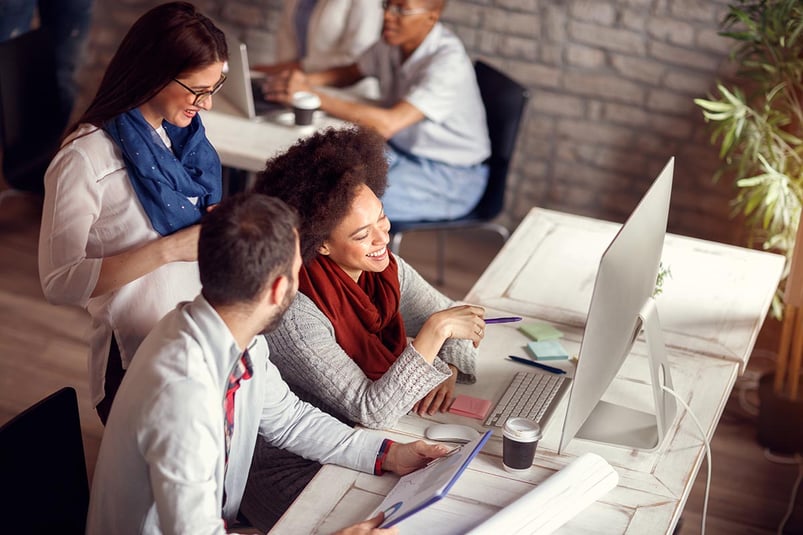 1. Plan and budget for freelancers.
If you're not already using freelancers then it's likely you will, especially if you're trying to grow your ad agency. Having a list of freelancers already prepared when the need arises means you won't be running around last minute trying to find one. Keep an ear out for any referrals which is a great way to build your freelancer list.


If you're using freelancers then you need to budget for this. While it seems easier to cost it out on a project to project basis, it's wiser to build the cost into your annual budget so that you also cover yourself in emergencies.
2. Meet and greet your freelancers.

While freelancers (across industries) are often hired digitally these days, it's worth organising a meet and greet in person. Remember, you not only want to hire the person with the right skills and experience, but someone who is a good fit for your agency. Once you get the mix right, you're more likely to have a reliable freelancer on the books who can deliver on brief and deadline.
3. Agree on the terms and leave no stone unturned.
To ensure a smooth start to any project, it is crucial that your freelancer understands and agrees to the rate, scope of work, and deliverables. It is equally important to clearly outline the start and end dates of the project. Additionally, it is essential to define what expenses will and will not be covered in the rate, such as travel and food allowances. To solidify the agreement, it is recommended to send the freelancer a contract that outlines all of the terms and requires their signature.
4. Keep your friends close and your freelancers closer.
Some freelancers will work inhouse but the reality is that many live remotely - in other cities, even other countries. Still it's important to keep the lines of communication open so that if they have any questions you're available to answer them. It's always good to check in regularly with your freelancer to see how work is progressing. Some ad agencies are using agency project management software which tracks all project work so you have full visibility over everyone's work, including your freelancers. The tool also enables freelancers to access marketing assets and upload and exchange files quickly and easily.
5. Treat your freelancers as you would like to be treated.
Valuing and respecting your freelancers can have a significant impact on their motivation and dedication to your projects. When freelancers feel appreciated, they are more likely to go above and beyond to deliver exceptional work. However, it's important to remember that this is a mutual relationship. If a freelancer consistently proves to be unreliable or fails to meet the expected standards, it's best to avoid re-hiring them in the future.
6. Exercise caution with excessive reliance.
While a reputable freelancer is a great asset to your ad agency, if you over-utilise them then you're just wasting good money. If you do notice your agency is relying too heavily on freelancers then perhaps its time to review and streamline your processes, or potentially bring someone in on staff.
7. Maintain a clear and direct line of communication for work directives.
It is crucial to avoid confusion and unnecessary costs by ensuring that your freelancer has a clear and direct line of communication. Having multiple people directing them can lead to misunderstandings and the potential for paying for extra hours due to conflicting instructions. To prevent this, it is best to designate one point of contact for your freelancer, with an emergency backup in case of any issues. This will help maintain clarity, minimize confusion, and keep costs in check.