Best Practices Session 6: Solving Marketing Project Management Issues
According to the Asia Pacific Content Marketing Report 2016 by HubSpot and Survey Monkey, a remarkable 63% of businesses in 2016 increased their efforts in content creation. However, an astonishing 56% of marketers encountered the challenge of producing high-quality marketing content. The quality of marketing output has always relied on the efficient management of the creative approval workflow. Smooth-running marketing projects result in a harmonious fusion of quality and speed. However, when obstacles arise, it is no surprise that the quality of output suffers.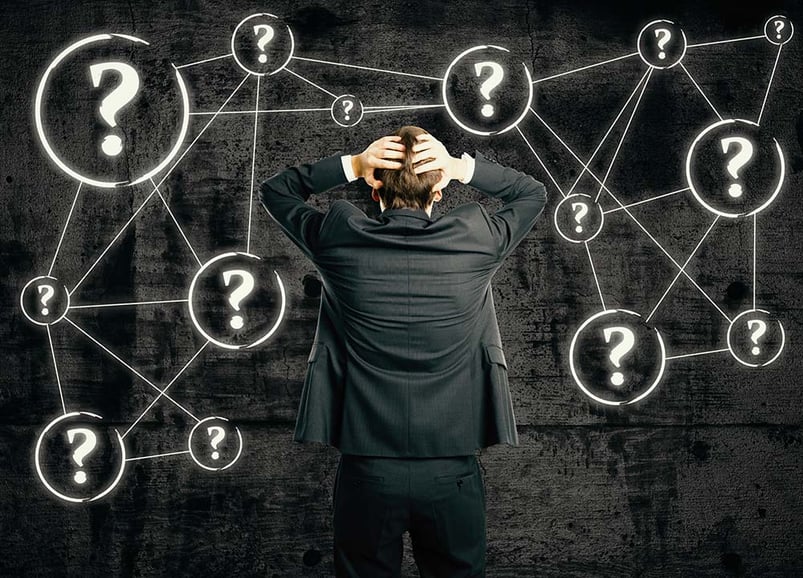 These are some of the main obstacles that hinder the effective management of marketing projects:
Lack of complete visibility into ongoing marketing projects
Confused or minimal communication between stakeholders
Managing projects without clear milestones and deadlines
Overloaded resources and lack of clarity on tasks from week to week
High number of artwork revisions due to unclear feedback or constant change requests from stakeholders
Risk of marketing compliance issues due to stakeholders being missed in the creative approval workflow process
Marketers spending a significant amount of time dealing with emails
Juggling multiple project management tools or not using any at all
How to solve these project management issues
With more thought and planning, you can emerge from the chaos of your workday and improve the quality of your marketing content.
Here are our Best Practices for solving your marketing project management issues.
1. Open and clear communication is key.
Are you drowning in an email trail of too many opinions at the start of each project. If so, take stock now. Call a meeting and invite all of your stakeholders so you can plan the important elements of your project. Make sure that everyone is on the same page by the end of the meeting and that you have an action plan. Your marketing team needs to understand their roles in the project so that you have the right people on the right tasks. Schedule a weekly, fortnightly or monthly meeting to keep everyone in the loop moving forward.
2. Develop a comprehensive project plan that encompasses every aspect.
Craft a project plan that outlines the various stages of work, identifies the necessary individuals involved, and establishes projected start and end dates, as well as other significant milestones in between. Implementing a digital marketing calendar that is accessible to all stakeholders, including remote team members, serves as an excellent method for keeping everyone informed about project milestones and deadlines.
3. Simplify your approval workflow process to eradicate mistakes.
It is essential that your approval processes clearly outline how tasks are marked as complete and how they are then passed on to the next person. This streamlined approach will effectively eliminate repetitive tasks, errors, and the headaches that come with them. Additionally, establishing a clear process for providing feedback to the creative team and approving artwork is crucial to maintaining an efficient workflow.
4. Streamline your workflow and save valuable time with the use of document templates.
As a marketer, you often find yourself creating various types of marketing content, and while each project may differ, the underlying cycles remain the same. Instead of wasting precious time recreating documents from scratch every time you need a brief, such as for a print advertisement, consider using a single comprehensive document template. This way, you can capture all the necessary elements for a particular campaign, even if not all segments are required for every project. By eliminating repetitive administration tasks, you can focus your energy on more important aspects of your marketing projects.
5. Ensure meticulous planning and organization of your marketing resources.
There's nothing more frustrating than realizing that you have unintentionally double-booked a resource for two projects with conflicting deadlines. To avoid this costly mistake, it is crucial to manage your marketing resources effectively. Utilize a comprehensive tool that provides complete visibility over your resources, allowing you to plan and allocate tasks efficiently. By doing so, you can prevent overloading your staff and ensure that no important deadlines are missed.
6. Unlock the power of marketing project management software to streamline your workflow.
Discover the ultimate solution to your marketing challenges with a digital tool that offers a centralized platform for planning projects, managing resources, and streamlining the creative approval workflow. Savvy marketers know that project management software is their secret weapon for boosting efficiency. But be cautious of falling into the trap of using multiple tools for different tasks, as this will only hinder your operations and slow you down. Embrace the power of all-in-one software to take your marketing projects to new heights.
7. Take charge of risk management.
Anticipate potential challenges such as bottlenecks, stakeholders who delay approvals, and projects that undergo scope changes - and always have a contingency plan in place! Don't ignore issues; address them promptly because ignoring them won't make them magically disappear. Keep a record of all marketing work, as you never know when it might be needed for marketing compliance purposes.
8. Embrace the power of growth through reflection.
Establish a strong feedback system that encourages open communication within your team. Take the time to debrief and analyze any projects that didn't go according to plan. Identify where things went wrong, pinpoint the major issues, and brainstorm ways to improve your work processes. Be receptive to feedback and suggestions on how to refine your operations. Then, rise up and face the challenge once more, armed with newfound knowledge and determination to do better this time around.