Brand consistency issues hinder marketers' ability to tackle customer experience
Almost two in three marketers have expanded their responsibilities beyond marketing to include managing the customer experience but the same proportion still struggle to meet basic brand governance expectations, new research from Simple and the Australian Marketing Institute has found.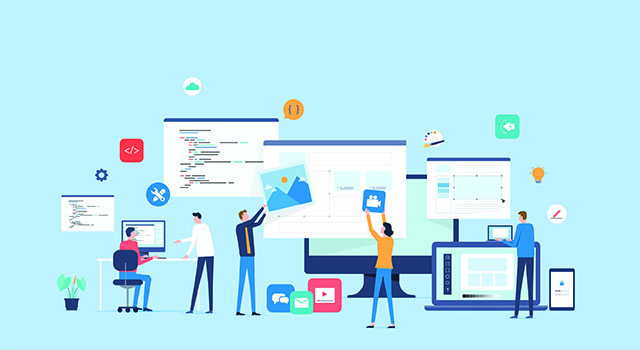 A significant majority (59%) of marketers report responsibility for managing the customer experience now rests with the chief marketing officer or marketing team at their organisation, according to the study, Marketing Operations Cloud in the Age of Intelligence.
And almost nine in 10 (87%) rate brand consistency as extremely or very important.
But a majority of marketers rate their own brand consistency poorly across key attributes:
59% rate their messaging as only moderately consistent at best

56% rate their brand's visual appearance as moderately/somewhat or not at all consistent

And 51% rate brand personality as moderately/somewhat or not at all consistent.
"Managing the customer experience is looming as the key challenge chief marketing officers face in the next few years, but marketing teams must get their upstream planning and brand governance right so they can broaden their remit effectively," Simple chief executive officer said.
Read the full report:
MRM IN THE AGE OF INTELLIGENCE
The study examines how marketing teams are managing the customer experience and using people, partners and technology to plan and create marketing content efficiently, drive agility and improve the return on marketing investment – operational issues traditionally referred to as Marketing Operations Cloud.
The research shows marketers, hampered by the use of static tools to manage increasingly fluid processes, are struggling to obtain a big-picture view of marketing activities in areas such as planning, budgeting, governance and workflow:
Only 13% easily monitor their spending against budget

Just 10% say their primary planning tool provides an up-to-date view of their marketing plan

41% have no formal process to manage compliance and governance issues.

51% don't monitor their marketing process at all.
Despite this, marketing teams are pursuing agility through their work processes, the study revealed, with 26% of marketing teams adopting at least some agile marketing practices.
"In order to remain agile, process optimisation should be a priority for marketers," Australian Marketing Institute chief executive officer Lee Tonitto said. "It's essential to take a disciplined approach to Marketing Operations Cloud as marketers broaden their remit to managing the customer experience."
When it comes to artificial intelligence, the research showed marketers are excited by the opportunity to use their own data to improve outcomes.
Three in four (74%) would use AI to suggest the most effective insights based on previous campaigns

A similar proportion (72%) would use it to improve the return on marketing investment

This is made difficult by the fact that one in two (51%) cannot capture campaign results in their planning tool.
Modern marketing teams, assisted by new technology, will be less encumbered by process as AI introduces the ability to reduce friction and free up time so marketers can focus on that sweet spot where insights meet creativity and generate amazing customer experiences.
For detailed results, download the full report.
Simple's intelligent Marketing Operations Cloud platform helps marketers gain more agility, insights and control to manage and create profitable customer experiences. Reach out to one of our consultants to learn more.