The Key to Managing Operational Change in Marketing
"Most people don't like change," according to leadership guru John Maxwell. "They revolt against it unless they can clearly see the advantage it brings.
"For that reason, when good leaders prepare to take action or make changes, they take people through a process to get them ready for it."
Change is a constant in marketing today, according to Norma Abeyasekera, co-founder and principal of transformation consultancy Abey & Abey Consulting, who quoted Maxwell in a presentation about managing operational transformation in marketing at Simple's panel discussion, "Delivering Value in a Disrupted Marketing World".
She warned that organisations need to have a roadmap for managing that change and for helping their community to accept, understand and adapt to the new environment.
"Technology is driving so much [change] inside our organisations, in particular around the way we can be efficient and effective," Ms Abeyasekera said.
But she said organisations needed to be sure they were undergoing change for the right reasons, and then set realistic goals with the affected community for the implementation and management of that change.
"We see a lot of people that are changing for the sake of changing rather than changing in accordance with the need," Ms Abeyasekera said.
In complex marketing organisations, she said moves to centralise services or consolidate decentralised marketing teams into one shared service "creates a lot of anxiety".
"We're trying to standardise and simplify [a service]," she said.
"I liken it to moving house. It's an incredibly stressful thing to do. What do you keep? What do you get rid of? This is really difficult for a lot of people.
"It's very much about taking people through a process," Ms Abeyasekera said.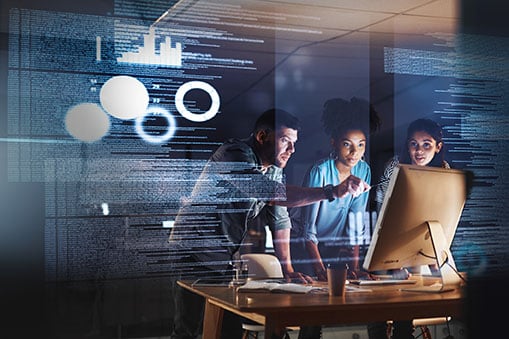 "You're going to get resistance – that's just a given. It's how we manage that as we move along the delivery."
She said organisations who were managing operational and transformational change often failed to communicate the benefits and advantages of making the change, failed to share the strategy, and didn't communicate the roadmap – if they had one.
"I find it fascinating when I go into organisations and there is no plan," Ms Abeyasekera said.
She said organisations shouldn't treat organisational change management like a game of chess, in which the strategy was kept quiet.
"We really do need to share that information," Ms Abeyasekera said. "It's different to chess.
We bring the community along with us."
She said a roadmap for change should "clearly articulate the journey".
"This is the part where you're managing the expectations of your community. They need to understand what will they get from you… [at what juncture of the journey]."
"If you don't stick to this roadmap that's the area that they will hold you to account."
Ms Abeyasekera said aligning "systems, structures and technology" with your roadmap of objectives were essential factors for managing operational transformations well in marketing.
"You need to make sure people are really across what is possible," she said.

Read next: Laying the Foundations for Transformational Change in Marketing
Simple's Marketing Operations Cloud helps teams enact and manage transformational change in marketing. For more information, reach out to one of our consultants.