Do You Know Your Customers or Your Spreadsheets?
Do you truly know your customer? Or do you spend more of your time immersed in spreadsheets containing large amounts of customer data? Spoiler: they're not the same thing.
There are over 8,000 different MarTech solutions and that number will only continue to increase.
It's a sea of "new technologies" that are "same, same, but different" with amazing USPs that promise to help you understand who your customers are and therefore serve them better.
But do they really help or do they drown you in numbers and stats you don't understand or possibly even need?
A lot of boards hide behind Net Promoter Scores: "We're customer-centric, we're looking at the customer." But when was the last time they saw the whites of their customers' eyes? They've only seen the various spreadsheets of data from tools their teams have deployed.
But people aren't numbers. You'll need to engage with your customer in real life if you want to get to truly know them.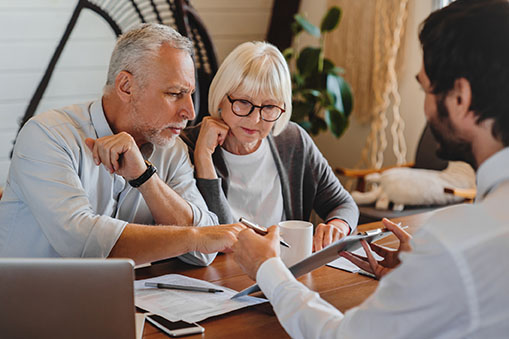 Back in 2018 we hosted a roundtable where Abigail Comber, former Global Head of Brands and Marketing for British Airways, explained how BA dealt with Executive Club member behaviour that data alone simply couldn't explain – and it's worth re-visiting these findings.
BA was using all sorts of martech solutions by plugging in analytics and data to find out when it was going through turbulent times with some customers, but what it couldn't understand from the data was the reason why. The data showed people trading out but it couldn't explain why this was happening, explained Abigail, who held roles within BA for 24 years.
She recalled: "What we did, I believe successfully, was we paired that data with face to face meetings where we invited busy individuals in to meet members of the executive team. We discussed what the brand was doing, how things were going and how valuable the Executive Club was to them, and then asked them about their experiences."
The data showed people were falling out of the Executive Club, bouncing down through the grades, but it was only through sitting down and having lunch with about 30 members that they understood the cause. And it was only from these in-person conversations that they came up with a workable solution.
Abigail explained: "We came up with status points for life because our customers explained they felt that when they were degraded they were being told they weren't loyal anymore and we didn't want them. In reality, their circumstances may have changed. For example, perhaps they had a domestic role for a year, which meant they bounced from gold to silver to blue. They had to work all the way back up again, as opposed to having lifetime tier points that remembered their loyalty, so when they were ready to re-engage because their circumstances had changed again, they knew their loyalty was valued."
You don't have to be a direct-to-consumer brand to be able to do this either. You could target newsletter recipients or current and past clients first and offer them an incentive to come in and have a chat; offer them lunch, a free trial of something new you're testing, or a voucher; show that you value the time they're taking out of their day.
There's added complexity with such vast and varied types of martech too, resulting in a data swamp. You can't just use one solution because currently there's no one-stop shop so you have to balance several — or 90-plus, as most brands are using — and somehow decipher something useful from a huge and varying pool of data.
What Abigail says, resonates hugely with our experience at Simple – as while the marketing technology space often promises to make a company's life easier, the way it is currently used, without the right plan or the right kind of understanding of how to execute, it too often builds more complexity into what you are actually doing. Simple exists to contradict these findings, consolidating and centralising martech tools into a fit-for-purpose comprehensive marketing operations platform.
In a report conducted by ClickZ in partnership with Fospha showed 37% of respondents believe they analyse less than 20% of consumer data available to them. And yet 43% were "likely" or "very likely" to invest in new measurement tech in the next year.
So even though they're not using most of the data the tech they're paying for is gathering, many are still willing to invest even more money on more tech they also probably won't use. This makes absolutely no business sense.
I'm going to recommend something that might sound controversial. Streamline your processes, replacing at least half of the technologies you're currently using with one non-tech solution: face-to-face discussions with your customers. You'll get more from it, I promise, than the five martech solutions you're currently using that all enhance, monitor and analyse your social media presence in different ways.
Let's not trivialise how important analysing the right data is, but talking tells you why and without that you cannot possibly expect to solve your customers' problems.
Read next: 7 Ways Simple Helps CMOs Reduce Marketing Complexity
Simple's Marketing Operations Cloud helps marketers plan, review and optimise their marketing activity, reducing the cost of marketing complexity. For more information, contact our team to speak to one of our consultants.