Episode 2: Claw back the cost of your marketing complexity
In 2019 marketing has become convoluted, over-elaborate and confused. For marketers increasingly grappling to join all their activity together to demonstrate value, the struggle is all too real.

Yet the number of marketing technologies increases year on year, nudging us towards new areas of interest, trends and sometimes obsession — and the cost of complexity continues to grow.

"If you think about all the separate platforms or individual software-as-a-service systems your organisation uses, your teams are losing around 40% in time and productivity just by switching between these separate systems," said Bryony Wolf, product marketing manager at Microsoft.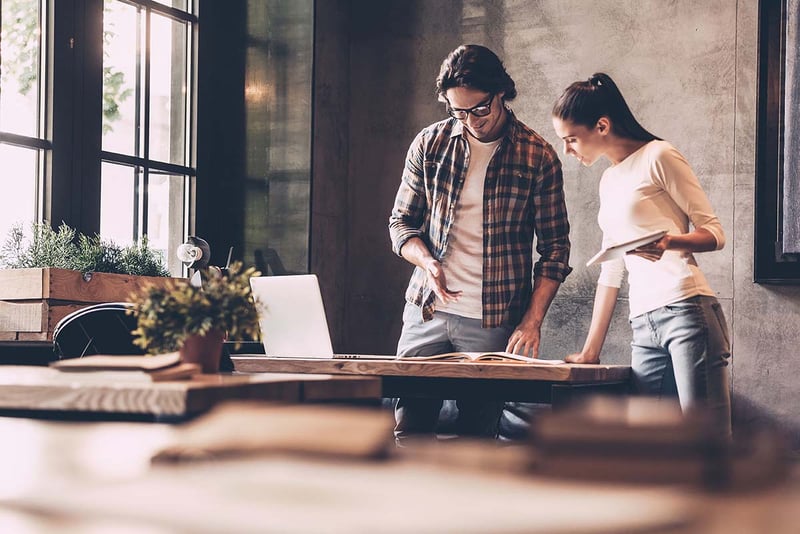 The first question all organisations should be asking about their technology is: why do we have it? According to Simple's Global chief executive Aden Forrest, it's about asking, "What are you trying to do to put your customer at the centre?"
"Everyone wants digital transformation but they're actually really saying they need to put their customer at the centre of their universe."
"Whatever happened to practising judgement and pragmatism, and gut feeling and instinct?" asked Alexander von Schirmeister, member of the Innovation Council – CBI and former CMO at eBay Europe. "Just because there are 90 tools out there doesn't mean you have to use all 90 of them."
In large part it comes down to the fact that marketers are not good buyers of technology, said Alan Crawley, chief executive officer and founder at customer and marketing transformation consultancy, Optima Partners. "It's easy to be baffled, it's easy to be misled. As a marketer I don't need to specialise in technology, but I need to understand about how to buy technology."
Tune in to this special episode of Get Simple for a brutally honest discussion about key questions hanging over enterprise marketing in 2019. Where will the future CMO come from? Is there a place for gut feel in modern marketing? And how do we — if at all possible — begin to claw back the cost of complexity we're currently facing?
Is marketing technology stunting rather than driving your marketing effectiveness? Are there excess building blocks in your marketing stack? Complexity comes at a massive cost - and it's time to stop paying for it.

In this episode you'll hear from five global leaders in marketing: Microsoft's Bryony Wolf; former CMO of eBay Europe Alexander von Schirmeister; Oyster Yachts CMO and former Head of Marketing at British Airways; Abigail Comber; Optima Partners' Alan Crawley; and Simple's Global CEO, Aden Forrest.

Together they discuss why, for the first time, brands are spending more on martech than their own marketing departments and teams, and the growing difference between marketing technologists and marketing generalists.

Like what you hear? Rate us and leave a review.

About the show:
Modern marketing has become convoluted, over-elaborate and confused. Enterprise marketing teams use an average of 90 tools and platforms, generating 90 sets of data with few insights or clear decision paths.

Such complexity comes at a massive cost.

Get Simple is a podcast that aims to help marketers claw back the cost of that complexity. Subscribe now to hear stories from the marketing and tech leaders reshaping the way we do marketing - as the battles for time, money and resources increase.

This episode is hosted by Mark Choueke, founder of Rebeltech and former editor of Marketing Week. This series is brought to you by Simple, the intelligent marketing platform. To learn more visit: www.simple.io
[expand title="Read the full transcript"]
This episode of Get Simple is brought to you by Simple – the intelligent marketing platform.
Speaker Key:
MC Mark Choueke
AC Abigail Comber
AF Aden Forrest
AL Alan Crawley
BW Bryony Wolf
AvS Alexander von Schirmeister
Hello and welcome to Get Simple, a podcast that aims to help marketers claw back the cost of complexity.
Each episode we hear stories from the marketing and tech leaders reshaping the way we do marketing — as the battle for time, money and resources increases.
I'm your host, Mark Choueke, founder of Rebeltech and former editor of Marketing Week.
Today's episode was recorded live as part of a panel event hosted by Simple.
Over the next half hour you're going to hear from 5 of marketing's brightest and best — each of them leaders in their own right from across the spectrum of marketing.
We'll be speaking to:
Bryony Wolf, Product Marketing Manager — PowerApps, PowerBI, Flow at Microsoft
Alexander von Schirmeister, member of the Innovation Council – CBI, former CMO, eBay Europe and former Chief Digital, Technology & Innovation Officer, RS Components
Abigail Comber, Former Head of Brand, Marketing & Customer, British Airways
Alan Crawley, CEO & Founder, Optima Partners
Aden Forrest, Global CEO, Simple
MC Basically what we want to be talking about is genuinely reducing the cost of complexity, and that complexity can come from, well, from the 90 MarTech tools that an enterprise marketer might use, 90 lines of budget, 90 bits of data, all supposedly informing you on what the next right thing to do is. 90 different things to report.
But we also want to look at the planning and briefing and execution process because a Gartner report actually that we did a piece on, reported that for the first time, spending on martech with marketing departments is higher than spending on people. About 29% of budget goes to technology, that's on the up, and 24% goes to the marketing team. I wonder if we are in danger of losing sight of what marketing is about and the valuable skills that marketers bring to an organisation.
So, I'm going to start off with you Aden. Give us an overview on what that story means to you, the fact that we're now for the first time spending more on the likes of martech vendors. You are a martech vendor, you've been at Oracle, you've been at Salesforce, you've been at Marketo. You've spent your life delivering value for marketing departments through technology. We are now spending more on technology than we are on people. What does that mean to you in the broader sense?
AF My kind of gut feel when I go into organisations and they say we've invested in this technology, this technology, my first question is why? What are you trying to do to put your customer at the centre? They typically come back with, we're looking at a digital transformation, and I go oh yeah? Everyone wants a digital transformation, but they're actually really saying they need to put their customer at the centre of their universe.
What's kind of been disappointing is there are a lot of niche tools out there that purport that they can give you more data insight, supposed insight, to actually drive that. Now, as you have highlighted, I have spent a long time with a lot of providers of that technology, and most of those providers have been execution tools, tools that could send more emails, tools that could provide you a pie chart.
You know, those types of tools are kind of, in my mind, a dime a dozen, but the challenge that marketers are really struggling with is how can I be more relevant to our customers, how can I get my brand more consistently delivering to those customers, and how do I ensure that I collaborate across all these different channels that are being built out, in a way that's consistent.
So, to answer your question, what it means is there is so much confusion, there is so much complexity, and I'm looking at Alan, going people need to really work collaboratively to actually get to the heart of the matter. It's not a quick fix.
MC So, let's bring Alan in. Alan, CEO and founder of Optima Partners, you sell strategies for digital and marketing transformation, and you endorse technologies in the right way, for the right problems, for the brands that you work with. Is there a sense that we might be looking at the wrong things when we talk about all the different martech solutions out there, or should we be looking at the process?
AL The most depressing thing that we come across is people buying into marketing technology for a panacea for all the various problems that they might be experiencing. Invariably, it's the single worst thing you could possibly do.
What we see, I think in marketing, is really interesting at the moment. So, marketers are not good buyers of technology, has been my experience, because it's easy to be baffled, it's easy to be bamboozled, it's easy to be misled. It's very easy to take at face value the promises that people make when they are pitching you their greatest new, solve-everything, snake-oil solution. So, marketers need to become much better at buying technology, because here's a certainty – technology is critically important to marketing.
MC And maybe we could benefit from fewer technologies.
AL Well, without a shadow of a doubt. I am interested, if somebody comes to me and says listen, we've got this fantastic new tool that will do this job, my first point is what does it do, how does it benefit marketing, how does it benefit the customer in the end, and how do I fit it into the architecture that we are working with?
MC So why are marketers such bad buyers of technology? Is it because they come to the marketplace with some fear or a need for a short cut and they don't, I mean, how do they feel when you try and slow them down and talk about the strategy?
AL Because marketing people aren't technologists, by and large. I mean, I consider myself to be a marketing person, so you are creative, you are focused on customers, you are interested in the brand, you are interested in experience. I don't need to be, as a marketer I don't need to be a specialist. I don't need to specialise in technology, but I need to understand about how to buy technology. But it's my experience that by and large, marketing people are not great at doing that.
MC So Alex, Alex von Schirmeister, let's bring you in, because you have been at P&G in Mexico, you've been at Telefonica in Madrid, you were CMO and general manager for Europe at eBay, and when we've talked, you've talked about this, a different spin on an idea that's just been brought up by Alan, which is marketers are not technologists.
Now, you have jumped into companies and marketing operations and teams where there has been a gap between the technology performance and analytics people and the creative strategists, the generals, the seniors, the people pointing in the right direction, and you've had to get them to work together, when perhaps that's not been the easiest thing. How have you conquered that mountain?
AvS I think the very definition of what marketing is and what someone who has a marketing title should be in charge of is very, very fluid, and certainly has been over the years.
I am self-professed, influenced by early Procter & Gamble days, and that may have changed since then, but certainly when I joined Procter & Gamble, a brand manager was basically a general manager, which meant, yes, of course you were in charge of the brand and the positioning and the customer understanding, but you were also in charge of influencing the R&D roadmap, and the actual formulation of the product.
You were in charge of working with the factories to then get that product manufactured. You were working very closely with sales to make sure it got on the shelf. So at the end of the day, you were a mini general manager, and when you look at a company such as Procter & Gamble, which I think to this day is still quite, you know, from recruitment all the way up to the CEO, very meritocratic and very kind of internal talent focused, most CEOs in the company started as brand managers.
Now, when you take that to a more modern marketing organisation, I think part of the challenge is, in modern marketing, we tend to take recruits out of schools and put them into specialty channel execution, or channel buying, or sub-marketing disciplines, and so they become a CRM manager, or SEO expert, or SEM or affiliate, what have you.
They are all interesting sub-disciplines of marketing, but the challenge is, at a very early age, we are specialising them in a specific channel and a specific technology, and many of those marketers are technologists, because they are actually working on a particular technology, to buy-in media for example. A lot of media buying nowadays is mostly technology driven, rather than some GRP calculation.
The challenge is how do you then graduate those young technology driven marketers? How do you graduate them up to become more generalists, to understand creativity, to understand customers and market research methodologies, or to even understand how to engage with advertising agencies, and how do you make sure that either through rotations or through exposure to some of the other disciplines, they become future CMOs?
I think the position of the CMO is challenged in the sense that since you have so many specialty marketers moving up through that speciality discipline, you are losing out on the general CMO, or generalist CMO role that we may have been used to in the past. So, I think it's upon an organisation to create mechanisms to do that.
An example was at eBay, which is very much pure play, very much online, when I inherited the marketing team it was mostly online marketers. They were very good at driving traffic into the store, whether it was by buying keywords, or display advertising or affiliates or SEO, what have you, or CRM.
What we didn't have were storytellers, people who actually understood the fact that at the end of the day, you have to have a segment and you have to have a value proposition, and you need to turn that value proposition into an engaging, dramatic story, people who could do a TV advert for example, because buying keywords is, you know, I'm not going to say it's easy. There is a science to it, but at the end of the day, it's just a keyword on a page.
MC How did you put the storytellers in the same room as somebody who was looking at performance and analytics and numbers, and measuring themselves basically on uplifts of any kind? How did you get them to mix?
AvS It ended up working out that typically I would bring in more senior storytellers, in this case people I stole from Procter & Gamble to manage strategic marketing campaigns, and underneath them I would have multidisciplinary teams of CRM folks, or even PR and internal communications, affiliate marketing, SEM etc, so that the overall strategic ownership of what are we trying to tell, who is our customer and how are we trying to reach them, was with a more strategic marketer, but then all the operational disciplines, or executional marketing disciplines would sit underneath, and that typically ended up being the recipe that I found was most useful.
What was interesting when I see the profile of some of those people I brought in, and by the way, as I was doing that, Procter & Gamble were stealing eBay people because they needed performance marketers, as you may imagine. But what was interesting is when you bring some of those marketers in, I ended up very quickly identifying two different sorts of people, and I think there's nothing wrong with that. It's just important that they ask themselves a question and get an answer.
There were those people who just resisted and said thank you, Alex, I would quite happily stay an expert, and being an SEO expert is what I want to be in life, so stop messing about your creativity. Don't try to make me a CMO, and then there were other people who were actually quite happy, and the same thing with some of the people I brought in from Procter & Gamble. Some of them embraced the digital culture and ended up learning performance marketing and more digital technology driven marketing, whereas some just stayed much more in a brand and communication box, if you want, and that was a choice they made.
MC One of the things you just mentioned was the trouble you might find in future finding CMOs that have come through the right strategic, you know, if you haven't been a Procter & Gamble type general manager, and you have been a specialist, you are going to find it hard to go into, you know, rise up that ladder.
Then last year, I think Farfetch, this billion dollar retail fashion brand online — an amazing, amazing business — their CMO said the future CMO will be technologists. So, are we in danger of losing a marketing background in the future CMO? Is that something we need to be alarmed about, or is that just the way the world is going and we need to adapt?
AvS I think Boards and C-suites have a bit of responsibility in how they want to shape some of the disciplines at the Board table in the future. I see a lot of Boards who hide behind NPS as well. We are customer-centric, we're looking at the customer, but they don't ever see the whites of the eyes of a customer.
I increasingly see organisations splitting marketing into separate disciplines. Yeah have the growth team, which typically is a performance media buying team, you may have a brand team, you may have a research team, and they are separate representatives at the table. The challenge is, if you are losing the discipline of having someone who has some sort of, whether it's an oversight or at least a coordination role around all those disciplines, Boards and CEOs risk ending up having fragments of marketing representation or customer representation through different voices, rather than having someone like Abby, who for 24 years was the voice of BA at a table, or some of the roles that I played at eBay.
MC Now, no pressure, Bryony, but you are the member of the panel that we were most excited to get. Everybody here has got this incredible 20-year back story, and dealt with some of the great brands and some of the great experiences, and a big world view. I think this is the most exciting part because you're new to marketing, relatively, right? So 18 months in.
BW Yes, I was a lawyer.
MC And you were looking for a change, and you thought it might be one of the big consultants, but you found that the consultancies weren't giving you the entrepreneurial element you needed and the creative element you needed, and here you are providing some of the answers for some of the problems we've heard about. So, marketing is not really good at technology, marketing is not good at buying technology or understanding technology. We are drowning in data. How do the apps that you are in charge of at Microsoft, as a platform, how do we answer some of these questions?
BW Yes, so I am the product marketing manager for the power platform at Microsoft, which is basically Power Apps, Power BI, Flow, and has anyone heard of probably Power BI and any of those things?
So thinking about it, I think I have heard data come up a lot, and you talk about marketing and being technologists, and I think one of the things I would say is I think sort of going back to that conversation is all roles are in some way going to need to have digital skills, and all of our customers are going to be engaging with us on digital channels.
So, I think technology is going to be there, but it's how can we use it to help us, instead of impede us. I think that we answer that same question that every marketer is answering – which is, are we meeting our customer needs? So I think that's the same question for this technology. It's not necessarily a number. I think all organisations are different, and all organisations have different needs. So, I think the technology that you have, whether that be one whether that be 90, the question is not is that too little or is that too many. It's am I, is my team, are my curriculums, are we deriving value from that? Then, thinking about those products that you have, it's less about the number, but more about are they integrated.
I think some of the research we've done, if you think about all these separate individual platforms or SaaS systems, when you switch between them, your teams are, I think they are losing something around 40% in time and productivity, just by logging in and going into those separate systems.
So I think integration across all these systems is really key. I think then on top of that we talk so much about data and we talk so much about insights, but you know, is that a good use of your time? I think that does then touch onto what you are saying. If you are sitting there and spending all your time not being strategic, not being creative, but just sort of going through all these heaps of data, trying to align them all, that's not useful. So I think the second thing there on the platform is, is your data unified?
MC What does that mean?
BW So if you have ten systems, or if you have 90, and say, I'm not particularly technical, so I'll try and explain it in sort of fewer words.
MC You can't be less technical than I am, so feel comfortable.
BW I don't know. So, if we think about a database, within a database you've got your entities. So, we talk a lot about customer. So, we want to get insight, we want to know our customers more. So we have a number of different SaaS solutions. That could be marketing, it could be an analytics platform, it could be your sales and your service CRM, but each one of those different entities will be say 'customer'.
But if all those different data modules are coming out and you've got eight different definitions of customers, how are you really actually then deriving the insights? Where does that all come together? So, the Power platform that we, that I sort of manage in the UK, it sits on top of the common data model, and it is sort of, you know, the open data source with not just Microsoft across a lot of the sort of big tech companies, it essentially allows you to then unify that data.
So you will have one definition of customer, it then brings in and connects into all of those different systems and platforms – you can then actually do what you should be doing.
So you can then be getting the insights, and you can be layering the analytics over that, and then I think it comes onto the third element of the value that you get from martech, which is are you using it. The one thing I would say from having 90 systems is do you have the time and the energy to kind of look at 90 systems?
I think that's the third element is, is it being used, is it bringing value to your team, because that then sort of brings on something that you mentioned earlier about is martech collaborative. I would challenge and say that I think that martech should be collaborative, because we want to be encouraging strategy and we want to be encouraging creative thinking, you know, that does come from teams working together, it comes from sharing ideas.
So the technology that we're using really needs to be inspiring the type of working behaviour, the type of culture that is going to then lead to being able to have those ideas, being able to surface and then share those insights across an organisation.
MC So, what I'm going to do is I'm going to start thinking about you guys as marketing. You are four or five, we've got brands here, we've got technology, consultancy, we've got a martech vendor, we've got a platform. So, suddenly there is an approach here, because we are looking at marketing, and maybe you can correct me if I'm wrong, we're looking at marketing, is it now a platform play.
If we are going to have different martech tools, rather than trying to get them to talk to one another, we need them sitting on the same platform so they can at least start unifying the data and the answers and the solutions. Are we in a good place here to argue that this is four or five different elements of marketing, each of which you need to do marketing today? Is this the right spectrum of marketing, because if so, what I would like to know is, is it always the brand that has the loudest voice?
AL I think it's a good view of that.
MC Is anything missing?
AL Well, I'll tell you, the big thing that's missing for me is we've talked quite a lot about technology today, but we haven't talked a lot about the emergence of things like design thinking as a discipline for driving and understanding the voice of the customer. I think design thinking as a core skill for marketers, and then from that, the way in which marketing needs to own the design-led initiatives and efforts within most organisations, is absolutely key.
What I see is customer experience becoming the voice of the customer, but the customer experience doesn't sit in marketing. So, in most organisations we deal with, it's outside of marketing.
The same for digital. Often in certainly big retail banks, I don't know if anybody here is from any big retail banks, but the customer journey designs, the other thing we haven't really talked about, which is very current, customer journey design sits in digital, often. Wrong place. It should be in marketing.
MC Digital being outside of marketing.
AL Very often. I am waiting for the pendulum to come back. We are beginning to see it. People are actually asking the question, back to the point, which is well, what is marketing and where should it sit? What are the essential disciplines of marketing? Why is it that 20 years ago we had a really clear understanding, we thought, of marketing, and it did include the voice of the customer? It definitely included customer experience. How does that all come back?
If we are centred on customer, centred on customer needs, then we need to have responsibility for that. Where is the best place for that to be located? I think in marketing, maybe a modern view of marketing, but located in marketing.
AF If I can jump in there, because I think this is a real example, and well, it's a scary example too. With what Alan has just highlighted, the digital teams are kind of running at a pace because they are flavour of the moment, and you've got the marketers sitting there who actually do understand what customers need. I have seen it first-hand where all of sudden, artificial intelligence is being thrown up, and people go whoa, if it's artificial intelligence, that's exactly what we should be focusing on.
The challenge that you've got is the data is actually making the constituent units within large organisations fight against one another because you know, you go and talk to your customer, they tell you what's essentially important to them, but then the data can actually be sparked up to say anything, right? Then from an AI point of view, it just has the resonance that it's so much more important.
So we're seeing in banks the customer journey being kind of built out without a separate team to marketing, and then you've got this AI kind of sledgehammer kind of going well, this should be exactly what we do, because obviously it's the future, right? So, what I am highlighting is from a prospective, we've got many, many things we need to take into consideration.
AL And to be alert about, to your point.
AvS I actually kind of went into more general management roles more recently, and my last role was a digital transformation role in a B2B player, and it was quite successful for exactly that reason. We had, the chief digital officer had digital marketing, user experience and data and analytics, all reporting into digital. So digital was actually user experience and digital marketing and data, and then alongside, a very, very close collaboration with the CIO and the whole IT function.
There was however a massive disconnect with the offline marketing or physical marketing, whatever you want to call, and hence, you know, you talked earlier about centralisation, decentralisation and unbelievable internal friction between what tend to be more central functions, because typically a digital transformation happens on a single global platform, data happens on global platforms, user experience, at least in this case it was a same platform with 23 websites in different countries. So, all those are centralised, whereas a lot of the marketing teams doing offline marketing tended to be still in-country or in-region, and hence a lot of the internal friction.
MC So Abigail. We talk a lot about successful digital transformations. But digital transformation is not a project with a deadline and a stop gap. It's not got an end date. It's an ongoing, evolving thing, and I am imagining that more digital transformations fail than they succeed because nobody who is running them sees them as, none of us will have the same opinion of what it means.
AC I think it's just that we overuse the word digital too much. I think we put it in too many people's job titles. It's kind of like head of oxygen. We can't survive without it. But you know, it's like oh my God, please make me the head of oxygen, I need more of it than you do. So, I think as long as the CIO and the guys who understand how the plumbing needs to work and make it all work together, so you've got one view of the customer or one view of the platform, as long as they know the technical speed, efficiency, market cost of these products, we should just take digital out of everybody's title.
AL Yes, I think Aden made a really interesting point earlier on, which was, you know, we talk about, those of us that have been around long enough, we remember the dot com bubble and we remember when that bubble went bang, and then it moved onto the next thing, and we've had the kind of surge of digital over the last 15, 20 years or so, 15 years for sure. Now people are talking about AI, and has anybody noticed that in the last 12 months everything is AI. AI this and AI that.
So the next thing that we're going to have to deal with is AI. It's going to be a hundred, a thousand, 10 thousand AI applications that are going to solve your world, and deal with everything you need to worry about. It's back to the point that both of you in particular have been making which is, you know, we as marketers need to be firm and clear about how marketing as we all understand it, which is a general management discipline that brings together technology, analytics, commercial, creative, etc, what is our agenda? What are we going to do in the big organisations to say right, well this is what it equals, how are we going to make this work?
MC Are we suffering, not just as business people, but also as human beings with a life to live and cares for other things, by just adding layers and layers, AI this time, what's going to be next, layers of complexity onto an already unmanageable function. I mean, we can hide behind an answer, we can call it other things, but if it's all coming down to the same, you guys are CMOs, are we trying to handle too much, or is there a sensible way of making this work?
AC I think we need to do what Bryony said and ask the question of whatever the next thing is through the door, does it allow me to meet my objective. If it does, then it's probably a smart thing to use it, and if it doesn't, and it's just going to be something else in the tech stack that needs to employ five people who know how to use it, another ten to analyse the data, to put in the thing that I need to figure out an insight from, then the answer is no.
AvS The one thing we haven't really talked about, and I will maybe just put my hand up, whatever happened to practicing judgement and pragmatism, and gut feeling and instinct? Just because there are 90 tools out there doesn't mean you have to use all 90 of them. What works for you?
MC What has happened to gut instinct?
AvS I think it's been crowded out by, you know, whether it's a real pressure or a made up pressure for ROIs and justification in data. The reality is, and this is a battle I have had many times and I have lost many times with CFOs. You could go back and say look, all you need to know is marketing is a cost of sales, what you want me to do is drive sales, and marketing will go down. Let me worry about all the underlying data underneath.
You don't need to see 120 KPIs. Now, that's a difficult conversation to have, I realise that, but I do think that at the end of the day, we still need to all hold ourselves responsible to sometimes just make decisions based on instinct, on good judgement, and not always live in our Excel spreadsheets and our platforms.
MC Aden I'm leaving it to you to sum up, but my reflection on this, it feels like we just got to a point in the last five minutes where we pushed and challenged marketing to be brave enough to do the right thing, even in the face of the brand new and shiny, grown up enough to speak the language of the Board, but also influence the culture so that there is enough drive for creativity and strategy, and a general feeling of worthiness, rather than buying shortcut tools to add more numbers to the next Board report, and hoping that it buys them an extra three to six months.
Now, I again apologise for writing headlines and going too far, but sum up for us – is that where we've got to in this discussion about marketing complexity?
AF Yes, I completely agree. I would say right here, right now, there is never a better time to be a marketer, because of the options you have available, but the complexity that you have to work your way through is a real challenge. But like Alan, I am really buoyed because the work that Simple has been doing with some of its customers down in ANZ and APAC, is it's delivered results through minimising the complexity and really focusing on what's important for the customers.
From our point of view, it's reducing that cost of complexity to a level that actually allows people to plan for life and plan for their customers too. So, as I kind of said, we have come to the realisation through this discussion that there is a lot of complexity out there, but really, it all comes back, at the end of the day, to truly understanding what you are in business for, how you're going to go about actually executing on that, and planning for it, as opposed to letting the next big flight of fancy kick in. Now, when you open that Pandora's Box, you pretty much give your life away.
VO There are more than 7000 martech tools and apps on sale to enterprise marketers.
Are you getting the best of your martech, or do you feel it's getting the better of you?
Simple's intelligent marketing platform transforms the way enterprise marketing teams work.
The platform harnesses Microsoft's expertise in artificial intelligence and Simple's deep knowledge of marketing operations to give marketers richer insights into the effectiveness of their marketing activity.
For more information visit www.simple.io
That's all for this episode of Get Simple.
If you like what you heard remember to rate us and leave a review in the Apple Store – or wherever you get your podcasts from. For more information on Simple, show notes etc. head to www.simple.io
I've been your host Mark Choueke, thanks for joining me.