Benefits to Global brands who choose smaller ad agencies for marketing projects
Today, brand marketing is no longer limited to television and print media. The internet now enables marketers to leverage opportunities through a multitude of channels such as mobile, social media and digital. For brands to respond to this new immediacy, they?re hiring smaller agencies with specialised skills. This trend is resounding in Australia.
?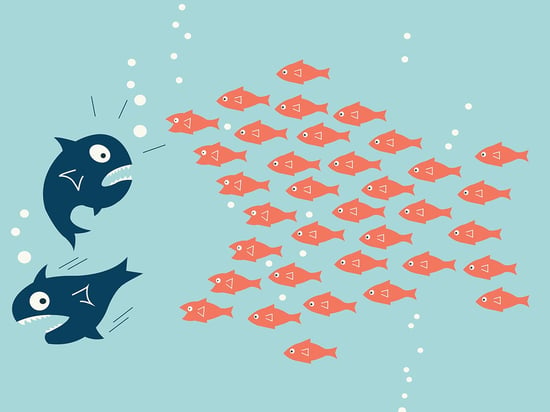 The Valentine?s Day revelation shows that the space of specialism has become one of the biggest growth areas in advertising, with some small agencies earning millions from their big brand dalliances.? ?Big brands enjoy million dollar deals with small agencies as adland abandons monogamy?, says mumbrella.com.au
But specialisation is only one of the reasons big brands are turning to smaller agencies. Here?s an overview of the great benefits of working with nimble ad agencies.
1. Innovation leads the way.
Smaller ad agencies tend to have cultures that support and cultivate innovation and ingenuity. That?s because, unlike their larger counterparts, they are less bureaucratic and therefore have more time and energy to spend on being creative. Additionally, smaller agencies have to offer clever marketing solutions to be competitive in today?s marketplace.
2. One-off projects? No fuss.
Most big brands have small one-off projects that need to be completed asap. Unfortunately, it?s more difficult for brands to engage large agencies on one-off projects with tight deadlines. Smaller agencies, on the other hand, don?t have lengthy protocols or multiple departments to get through to approve a new project. They can start and complete a project in the time it might take a large agency to give the green light on a proposal.
3. Specialisation is King.
While omni-channel marketing has provided brands with new ways to reach consumers, there are many specialty areas marketers need to get their heads around. For this reason, brands are choosing to go with small, specialised agencies rather than large organisations with generic skills to get the job done. Need some behavioral marketing or data analytics? Brands are going straight to selective agencies that have demonstrated ability in specialised fields.
4. Agility and speed to market are paramount.
Smaller ad agencies might have fewer staff, but that?s exactly why they?re more nimble and responsive to the needs of brands. Unlike larger agencies, you don?t have to get through the usual red tape to get the job up and running. In smaller agencies, brands are more likely to be dealing directly with the people who will be working on the job. With clear lines of communication, and an agile team ready to go, projects can be turned around faster and more expediently.
5. Did I hear you say competitive pricing?
Large ad agencies have more staff, bigger office spaces, more equipment and higher overheads, which are all going to be factored into their fees. The big winner for brands choosing smaller agencies is that fees are often much lower.
6. Passion and talent underpin everything.
To make their mark in the world, smaller agencies understand they have to employ staff that are passionate, highly skilled and who excel in their area of expertise. With fewer positions available in small businesses, it?s even more important to employ staff with talent and drive, as one wrong choice could bring an entire team down.
7. Progressive cultures epitomise smaller agencies.
To attract the right kind of people, smaller agencies have to offer progressive and rewarding work cultures to inspire people to work for them. This fosters an environment where staff want to succeed just as much as the business owners. For big brands, this mean they more likely to get an enthusiastic and highly skilled agency working on their projects and turning out exemplary work. It?s a win-win for everyone.