Effective Resource Management Strategies to Improve Your Bottom Line
The old adage "time is money" couldn't be more apt when it comes to resource management. If you're still planning and tracking your resources on spreadsheets, then there's a high likelihood you're losing precious time to a lack of transparency, resource conflicts and human error. At the end of the day, this is eating into your bottom line.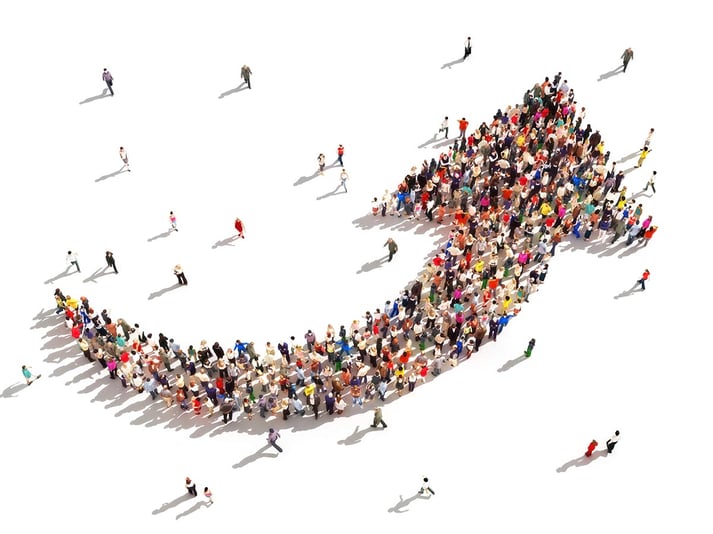 Resource management software, on the other hand, provides planning and tracking tools that can help you and your team reclaim lost time by taking control of your workday and operating more efficiently. Here's exactly how to improve your bottom line through effective resource management:
1. Optimise your creative team
How often have you overlooked a resource or double booked someone by managing your resources on a spreadsheet? If you're not utilising your team to their full potential or you're overloading them with work which forces errors and delays, you're ultimately going to bleed money. With resource management software, you can allocate and track resources across all projects from one centralised location. A visual graph enables you to ascertain immediately what the current workload is for every resource. Easy, fast and reliable.
2. Decrease your administration costs
Imagine the time you could save not having to: log onto the server, search for the most updated spreadsheet, ascertain the right resource and availability, create a new version and then let your resources know about the changes. With resource management software, tasks can be assigned to resources or reassigned to another team member in just seconds. In addition to this, team members will receive an automated message whenever a task has been assigned to them. Users can also log on at any time, even remotely, to see what work is allocated to them for the day, week or month.
3. Estimate resource expenditure more accurately
Resource management software enables management to ascertain what resources are being used for which projects to plan budgets for future projects. Calculate billable and non-billable hours accurately now with online timesheets. Estimate expenses within a certain time period. With tools that can help you plan resources for the future, you can avoid an over-reliance on freelancers which can be a costly exercise.
4. Decrease the time spent collating reports and audit trails.
Forget collating manual WIPs for meetings or on request, or fielding phone calls from nervous account managers about how projects are tracking. Resource management software provides management and other stakeholders with a summary of the work in progress in real time. An audit trail of work is also readily available so that users can see what tasks have been completed and by whom.
5. Capitalise on speed to market
With an accurate resource planner, projects will be properly resourced from the get go, which means projects are more likely to hit their deadlines. When urgent projects do pop up, which they have a habit of doing, you're in a better position to delegate tasks quickly and effectively.
6. Client and staff satisfaction
If your projects are adequately resourced with the right people, it goes without saying that you'll be turning out better quality projects on deadline. Happy clients are typically repeat clients, which is less costly than having to go out and drum up new business. Resource management software also provides a transparent framework from which your creative team can work. When your team is working effectively, meaning they're not overloaded and they have time to be creative, they're more likely to be satisfied at work. This equates to less staff turnover, sick days and project delays, issues that would normally eat into your bottom line.
If you are keen to learn more about resource management software, check out our comprehensive guide to Managing Marketing Resources with MRM software.