Is less really more when it comes to agency project management software?
Today we welcome back our guest blogger, Dave Ewers, who is reviewing admation?s user-friendly interface that combines a number of project management, resource management and approval workflow features.
Dave?s Review
Admation?s user interface is minimal, uncluttered and requires little explanation. But in the crowded approval workflow solutions marketplace, admation also compares very well in a feature for feature comparison.
To achieve this perfect balance between power and simplicity, there is one key feature admation excels at and that is user interface customisation.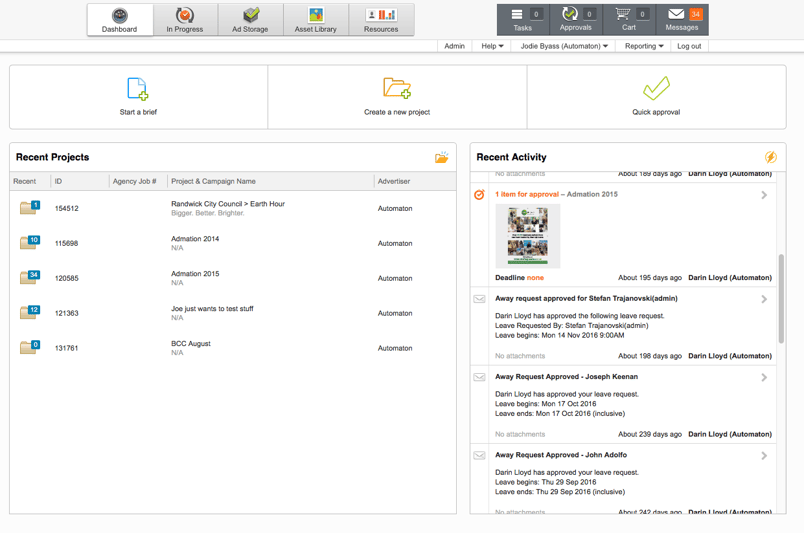 Why less is really more
Admation is designed around a modular approach allowing you to customise the view for each user, hiding anything they are not required to use or know about. By careful use of system roles and user groups, you will be able to display just what is required to each user of the system depending on the tasks they should perform. Nothing more and nothing less. The aim is to allow a user to see past the interface and actually begin to use the system productively.
By implementing this approach, it is possible to allow users access to the system without any training. That may sound reckless, but if configured correctly the user interface will be self-explanatory. There is little risk to the business as users will be unable to reach areas of the system you don?t want them to see. Of course, everyone who uses the system will need to understand its purpose and what you require them to do. This may require a short induction session or overview of your workflow process, but it should never need to become a massive training exercise for all your staff.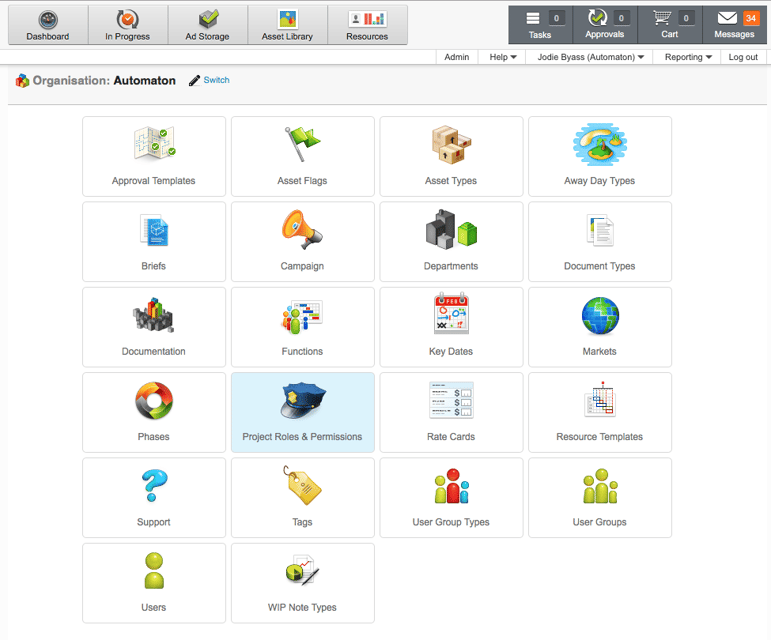 ?Real? training vs ?Virtual? training
Admation contains an easy to access library of virtual training files. They vary from short two minute ?how-to? videos to detailed multi-page PDFs containing custom documentation specific to your company. When implementing admation in your company, simply directing staff to the help resources is usually more than enough to allow even the most technophobic person to quickly become confident users.
By combining the simple, customised admation interface alongside specific, concise online training materials, the need to host multiple group training sessions should now be considered a relic of the past.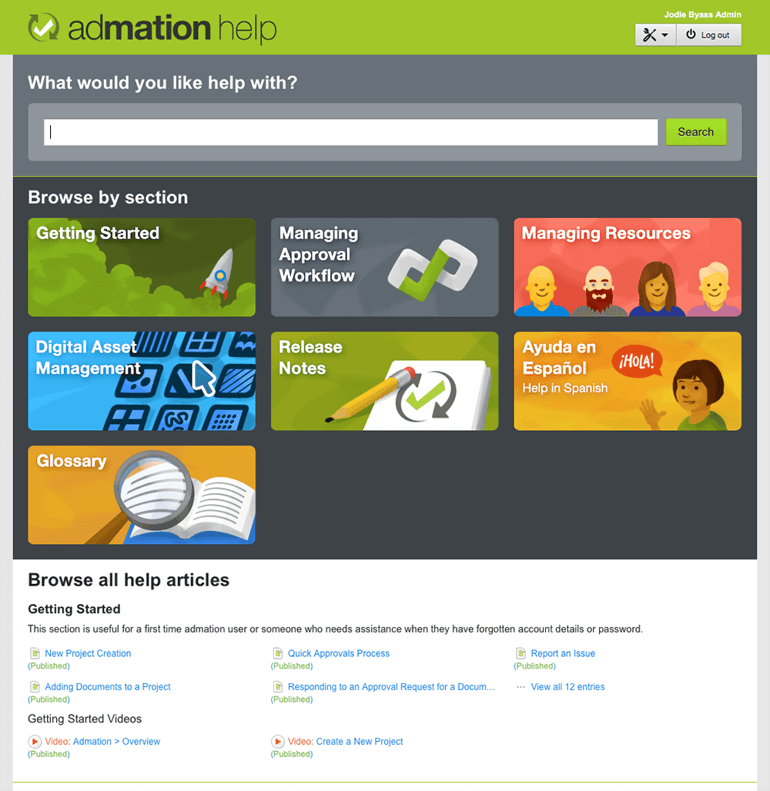 Dave Ewers is a technology consultant to the advertising and marketing industry specialising in digital workflow and digital asset management (DAM) solutions. With over 30 years of industry experience, Dave has a wealth of knowledge on current market trends and leading software solutions and is currently consulting for automaton supporting the admation project management system for UK and global clients.
To learn more about admation's agency project management software features download our guide.