Is your digital or creative ad agency working to it's best potential?
It is entirely possible that a portion of your creative workforce is already suffering from burnout. Every time there is a change in your work environment, it is estimated that 5-7 per cent of your employees will be tipped over the edge in terms of workload and will experience burnout.
This is an important issue for any industry, but it is especially pronounced in the breakneck-paced advertising and marketing industries where operations are evolving and changing all the time in the digital age.
That makes it ultra-important for agencies to not only recognise the signs of burnout and react to it but to put measures in place to prevent it from happening in the first instance. That is why we have put together this guide to help your agency manage and mitigate burnout and put processes in place to manage your workflows, approvals, and workloads so you can concentrate on being the creative geniuses that you are.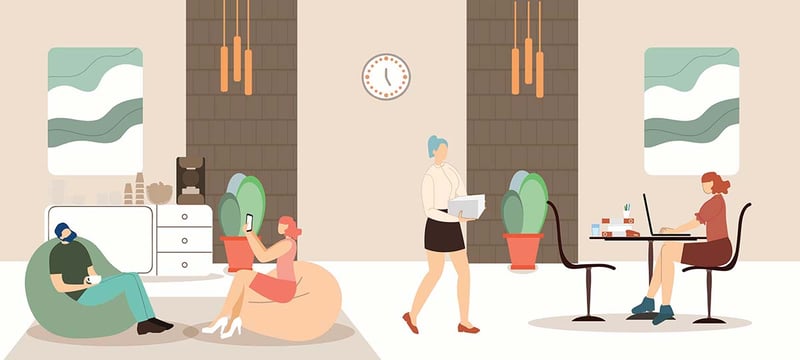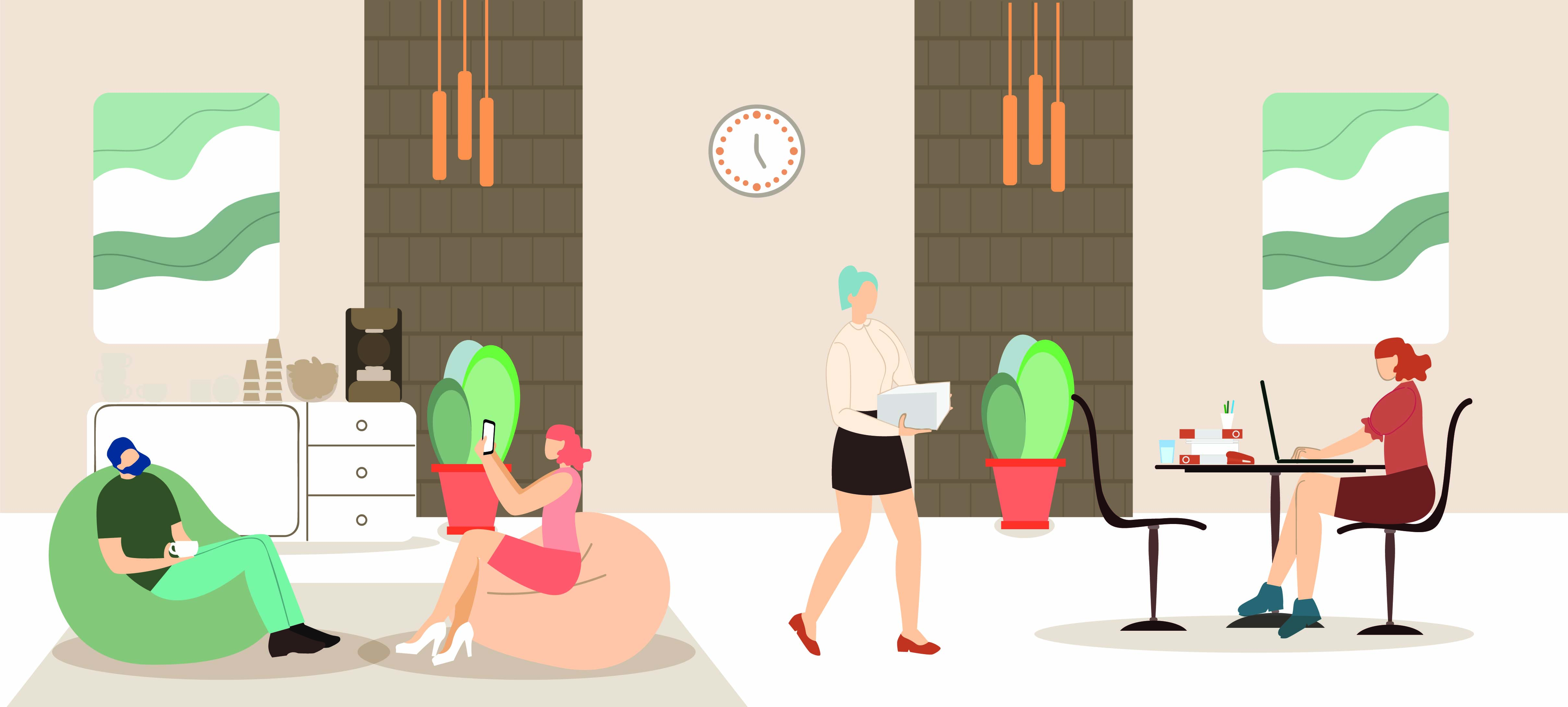 How to avoid burnout in your creative team
The modern advertising agency or digtal marketing agency can be an extremely uptempo, high octane place to work. The digital age means there are more platforms than ever to consider, global audiences and clients, tighter deadlines, and more projects on the board. That doesn't mean client expectations have changed if anything they have become elevated because of the fast-paced nature of the modern world. So there are multiple revisions, tight expectations, and high volumes of work that can challenge any creative worker.
That has led to a rise in burnout in creative industries which not only impacts the individual but the business as a whole when key creative talents are no longer able to perform their duties. That makes avoiding burnout in individuals a collective effort and we need to have measures in place to prevent creative talents from burning the candle at both ends and ultimately suffering because of it.
It is something that we are more aware of in the modern-day as well. Mental health and its associated impacts are more documented, there is far greater awareness and individuals are more concerned about it - with 40 per cent of people who work 50-59 hours a week saying they were worried about their mental health. And burnout is highly expensive with reports saying that it costs Australian businesses around $11 billion annually.
The first step for advertising and marketing managers is to recognise the early signs of burnout in their creative team. Some of these symptoms include chronic stress, exhaustion, apathy, anxiety, depression, and sleeplessness - some of which can be easily detected and others that may lurk beneath the surface. Unfortunately, stress breeds stress as well so a working careening towards burnout can impact the entire team, which can lead to others heading down the same path.
Mental health often creates physical health issues as well as the immune system becomes weaker and you may notice stressed workers taking more sick days than normal and struggling with activities they normally breeze through. It is important to identify and recognise these symptoms because once a worker suffers from burnout, it can take months or even years for them to recover.
How to prevent burnout in your workplace
It is important to recognise all of these symptoms and provide the necessary support before it turns into full-fledged burnout. But prevention is always better than the cure and there are some steps you can take to help stop burnout before it becomes an issue including:
1. Incorporate wellness into your workplace|

Physical health and mental health go hand in hand. Encourage healthy eating in the workplace, provide gym memberships, arrange fun sporting days, and encourage your workers to get plenty of rest in their downtime.
2. Have dedicated work zones
We love our collaborative spaces in creative teams. But when someone really needs to put their nose to the wheel and work, ensure they have a quiet space and time where this can be achieved so they are not swimming against the tide.
3. Mandate breaks
Some workers will power through every break if left unchecked. Ensure lunch and all other breaks are taken, perhaps even have team lunches to ensure everyone steps away from their desk for a bit each day.
4. Encourage your workers to speak up
Make it crystal clear that your office door is always open if someone is struggling. Always have the right support available and let the whole team know that this support is available to them when they need it.
5. Respect boundaries
We all know overtime is part of the job. But try not to intrude too much into workers' personal time unless it is absolutely necessary. If their status in collaborative programs like Microsoft Teams indicate that they are unavailable, respect the fact that they are unavailable. If a worker feels like they are always "on" it is going to contribute towards burnout.
6. Make your office fun
There are simple ways to achieve this. Set up a table tennis table in the dining space, celebrate occasions like birthdays with cake - little measures go a long way towards making a workplace more fun.
How to better identify and manage your creative team's workload
What is causing your creative team's workload to become unmanageable?
It is a fine line balancing hard work and high rewards and putting too much on the plate of your team that creates an unmanageable workload. If your creative team has too many competing deadlines then you are not going to get the best quality of work out of your creatives and the business will suffer as a whole. Here are the elements that can make your team's workload unmanageable:
1. Sales or account managers negotiating faster turnarounds to secure contracts which means there is always tight deadlines and higher pressure. This is not sustainable in the longterm and you have to set reasonable boundaries and deadlines with all of your clients for a manageable workload for your team.
2. Your advertising/marketing team is under resourced or a team member has left and has not been replaced. The short term financial gains will be drowned out by the financial losses your business will experience through lost productivity so ensure that your team is adequately resourced at all times.


3. Budget constraints mean you are no longer able to turn to freelancers to handle overflow work.


4. Your approval workflow processes are inconsistent or inefficient. This could be in the form of poor project briefs, high revisions, unnecessary stakeholders and other bottlenecks that will cause delays in your projects and lost productivity.


5. You do not have the right ad agency management software and tools to manage and resource your projects. There are many fantastic software packages out there that can improve your approvals, resourcing, project management and workload management.
How admation can help ease resource burnout
Admation has the software you need to manage your agency's workloads and prevent burnout. We have included a range of built-in features that will get your creative team back on the right path and enable happy, creative workers. Some of the features of admation include:
Visibility of your resources
In terms of minimising resources, this tool is one of the more important ones. There may be members of your team that are suffering from burnout, which you may not be aware of, and having this dashboard will shine a light on them. Total workloads will be visible across the board and you will be able to clearly see workers that are overloaded, that have competing deadlines and there is even a simple tool where you can instantly re-assign work to ensure it is evenly spread across the board.
Streamlining emails
How many emails do we receive each and every day? It can mop up hours of valuable productive and creative time reading and actioning every single one, so admation has created a feature that eliminates email approvals. All stakeholders can log in to admation from any location and manage their approvals there, rather than through email chains that can also be confusing.
Thorough and accurate briefing
Mandatory fields mean that you are not going to receive briefs that are lacking in detail ever again. To progress the project, these fields need to be completed so you can be assured of quality briefs every time.
Online proofing tools
Speed up the proofing process by migrating it all into admation where all stakeholders can log in and make their checks in the right order and without unnecessary delays.
Templates to fast-track campaigns
The approval workflow management tool creates approval pathways using approval templates that you can customise, which reduce bottlenecks and hours lost in administration so that you can get on with the more creative elements of your business.
Centrally located assets
Having assets scattered across multiple folders at multiple locations means that you can never be certain you have the most up-to-date version if you can locate it all. Admation can house all of your assets in one, cloud-based location so that all stakeholders always have access to the most current and correct versions.