Protect your global brand with marketing approval workflow software
You know that moment, when great branding stops you in your tracks and makes you take notice. It?s clever, maybe funny, aesthetically beautiful or stark. But always memorable. If a business then delivers on what its promises, branding has the ability to foster intimate relationships, and turn consumers into long-term customers. It?s little wonder that global brands spend so much money on their marketing efforts.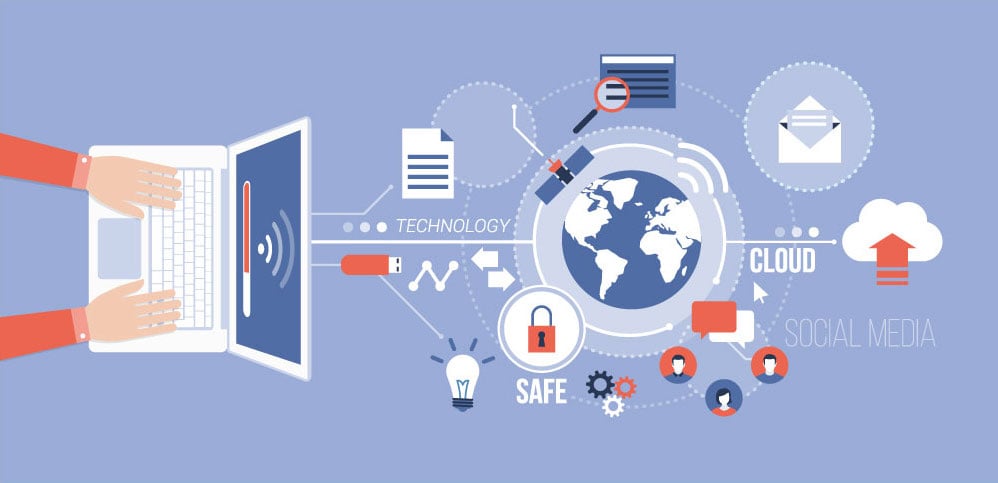 Nonetheless, it only takes a few inconsistent applications of brand assets and/or communications for a business to appear unprofessional, even unreliable if the issue persists. So how do global businesses succeed in keeping their branding consistent across their global offices?
You could argue that managing a global brand is a fickle business, but many do it with great aplomb. In addition to having strict brand guidelines that stipulate a consistent style, tone and communication format, organisations may also employ a Brand Manager or even dedicate a whole department to keeping their branding on target. Still, with the magnitude of work marketing departments have to pump out to service a global market, traditional tools and tacts alone just don?t cut it anymore. So how do you achieve the ultimate level of transparency and control over your brand across borders? How do you manage your brand assets and marketing projects?
Today marketing teams are shifting away from old, manual practices and turning to approval workflow software to better manage their brand assets and marketing projects. Here are some features that can help you gain back control on a global scale.
1. The ultimate brand control with digital asset management (DAM).
With any number of local servers spread across multiple offices, it?s difficult to know how many versions of brand assets are living and breathing in your business today. This issue can be resolved swiftly with a system that has an inbuilt DAM feature. Imagine saving all of your most current assets in one online location so that no-one can use an old logo - ever again.
2. Locate and share your brand assets quickly and securely anywhere in the world.

How many times have you been on a merry-go-round of searching for a particular brand asset on the server? And when you do finally locate it, you?re not even sure if it?s the most updated version. With an intuitive search function, the DAM feature also enables you to locate your current assets in just seconds. And there?s no need to go through the lengthy process of using a file sharing tool. Share any number of assets with your approved users across the globe in just a few clicks.
3. Achieve transparent communications with your remote stakeholders.
Approval workflow software is a cloud-based solution so it can be accessed 24/7 wherever there?s an internet connection. All documents, files and feedback are saved in one online hub, so Brand Managers and stakeholders in other countries can see all communications that relate to brand assets and artwork approvals.

4. Set approval pathways to make sure the right stakeholders who will protect your brand sign off on campaigns.
You can set your own unique approval pathways to suit your global business. This ensures that Legal/Marketing Compliance/Branding sign off on the final artwork before it goes live to confirm that all branding guidelines have been adhered to.
5. Check in to see who is using your brand assets for what and when.
The software creates an automatic audit trail of work so that you can always view a download history of who is accessing your brand assets. There?s also a reporting tool that enables you to generate a report providing you with a summary of the asset usage.
6. Re-run a campaign in any country pending an approval.
All final, approved artwork is saved in the system, so ads can be tweaked to suit a particular consumer market and re-run in no time at all. You still have ultimate control as the updated campaign can be routed through a quick approval process to check that all assets/communications are on brand.
7. Better marketing compliance.
Feel the ease of knowing that only current assets are being used in an approved format before it goes to market. Eradicate compliance issues that can ultimately drag your global brand down.
Suggested Reading:
Benefits of Integrating DAM with Approval Workflow Software
Keen to learn more about how admation can help you manage your creative projects and brand assets? Book a Demo Today!