Managing Creative Teams 2021 and Beyond - The New Normal
The COVID-19 pandemic had a profound effect on the world. It changed the way businesses work, how they acquire customers, and, unsurprisingly, the way they market themselves.
As a result, creative teams were not spared any disruption during 2020. They faced new challenges, but going into 2021, they also have a unique opportunity to take advantage of the market evolution and changing customer needs.
But what were the challenges in 2020, and what will be the new normal in 2021 and beyond. Let's look.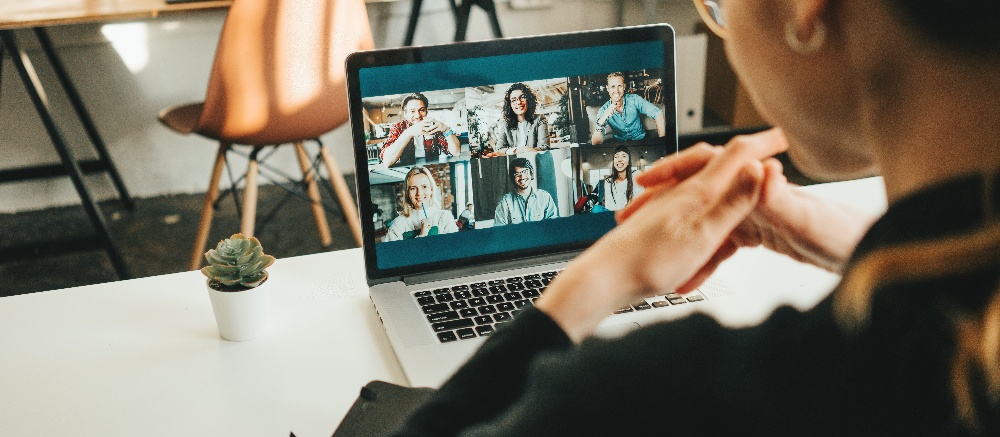 The Past Year
With more people using the Internet and social media than ever before, the COVID-19 pandemic accelerated many businesses' digital transformation efforts. As a result, the need for digital content exploded, with consumers now not only needing but also expecting digital engagement.
Greater Volumes of Work
This led to ever-increasing workloads for creative teams. Here, 58% of creative teams faced larger workloads in 2020 compared to 2019. Apart from this, it also resulted in creative teams having to pivot the priority, type, and tone of content they produced.
Growing Reliance on External Agencies, Partners, and Freelancers
As a result of the increased demand, creative teams also increasingly relied on external agencies, partners, and freelancers. But it goes further than meeting the increased demand, and through outside partnerships, creative teams can also access more specialized skills for their needs. Here, 86% of creative teams are already working with agency and freelance partners.
More Productivity Working Remotely
If there's one thing that has been thrust into the spotlight during the pandemic, it's been remote working. This was simply as a result of shelter in place orders forcing many companies to work remotely.
However, this proved not to be a challenge. One survey reports that 57% of creative teams believe they were more productive due to working remotely. According to another survey, 91% of creative teams believe that their productivity has increased or remains unchanged even if working remotely.
Creative Projects Driving Business Outcomes
Although creative work has always been crucial, 2020 has made it more evident to the average consumer. As a result, it's now more necessary than ever for businesses to improve their business outcomes. In fact, 93% of creative teams believe that creative content is essential in driving business outcomes.
Looking Into the Future
Considering the trends during the last year, the question is now what the future holds for creative teams. Amidst all the uncertainty, one thing is sure, and that is the new normal will look very different compared to 2019. As a result, creative teams will see changes in the way they work, where they work, and who they work with.
Remote Work is Here To Stay
Due to the success teams have had with remote work, it's expected that this trend will continue. In fact, 80% of teams still work remotely all of the time. At the very least, the time spent between the office and home is here to stay for the foreseeable future.
Volumes Will Increase
Because of the importance of creative content in the current environment and its contribution to driving a business's key objectives, it's expected that the demand and volume of work will increase.
Increased Reliance on External Partners
This increase in demand and volume, coupled with a shortage of staff, will bring with it an increased reliance on external partners. At the moment, 42% of companies believe that they aren't adequately staffed, and a third of creative teams plan to increase the amount they work with outside agencies or freelancers.
Planning for the New Normal
So, considering these trends, it's necessary to plan for the new normal. But what does this planning entail?
Planning for this requires answers to the following questions:
How do we support our creative teams working from home?

How do we maintain collaboration with the team and clients?

What needs to be put in place to ensure they can deliver projects and meet the expectations of the business?

What tools need to be adopted?

How do you successfully manage freelancers and keep workflow and processes consistent ? efficient and the team productive?

How do you design and manage workflows for teams working in different locations and having different priorities?
At their core, these questions all have one thing in common ? the right tools. And the right tools are also the solution for planning for the new normal. The simple fact is that companies will need these tools to manage their team and creative projects successfully.
Here, creative project management software gives companies the all-in-one tool they need for managing creative teams and improving their marketing project management processes to adjust to the new needs of the current environment.
For example, it provides a platform that's perfect for working remotely. It promotes collaboration amongst teams and external stakeholders to ensure that projects are completed on time and budget despite the challenges teams may face.
Its effectiveness starts at the inception of any project. It gives creative teams a standardized project intake process that gathers all the information and removes any confusion and misunderstandings later on. This eliminates the need for gathering critical information later on when deadlines are looming.
From here on, it provides creative teams with the best possible way to share digital assets and communicate with external parties. This is especially crucial, considering that marketing project management has moved past the stage where email and spreadsheets are enough for efficient communication.
It does this by giving teams:
A central location for ideas and inspiration where teams can gather all their ideas and make it easier to manage and curate. This makes the ideas more accessible for anyone on the team, whether in-house or external.

A streamlined way of accepting and managing project requests that automates the marketing project workflow from receiving requests, assigning them, and executing tasks. As a result, this ensures that work is done on time and prevents teams from falling behind.

Aggregates all feedback in one place, not only from team members and external role players but also from the client. This makes feedback visible, clear, and actionable while, at the same time eliminating conflicting feedback and promoting efficient collaboration.

It reduces last-minute changes, making the creative process more efficient, productive, and eliminating the possibility of delays. With all the information in one place, everyone on the team knows what is expected of them and by when.

By saving teams time, it allows more time for creativity. This, in turn, improves the quality of projects.
The Bottom Line
The COVID-19 pandemic had a significant effect on how creative teams work, who they work with, and how they manage creative projects. While some of these changes were necessary during the pandemic, others will endure for some time to come.
As a result, creative teams need the right tools to promote communication, collaboration, and efficiency, especially considering that they will be required to deliver more significant amounts of work and place an increased reliance on external agencies and freelancers.
Ultimately, they need creative project management software to manage their teams and creative projects successfully.
If you want to know more about how Admation fulfils this role and the benefits it provides, visit our website or contact us for more details.