Marketing Project Management Trends Continue To Shape The Industry
In the past few years, there have been significant changes in the marketing landscape from new social media platforms, new ways to generate awareness about a brand or product, new technologies, and, let's not forget, a global pandemic that had devastating consequences for the world's economies.
All these factors shape the trends that find footing in the market and transform the ways marketers manage marketing projects and work to reach their audiences. So, if you want to be prepared for what the future of marketing holds, you need to know what these trends are.
With that in mind, let's take a look at some of the marketing project management trends that continue to shape the industry.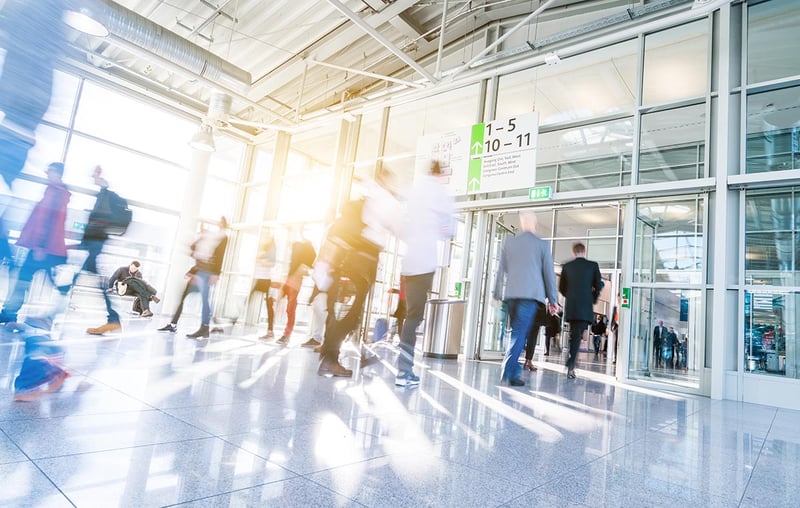 Collaboration Will Be More Essential
It's no secret that efficient collaboration is vitally important. However, we expect that effective cross-team collaboration will become even more essential in the years to come. This is for a few reasons. Firstly, there are greater demands on marketers than ever before, and their projects are more complex than ever.
As a result, teams are larger and team members have more tasks to complete, review, or approve. As such, every team member needs to know what their other teammates are working on and be able to communicate effortlessly. In addition, as we'll show below, remote working is becoming more prevalent which, in turn, places efficient collaboration at the forefront.
Increased Adoption of Agile Methodologies
If there's one thing that the COVID-19 pandemic showed, it's that companies, marketers, and stakeholders should be able to change direction on a dime. In other words, they should be able to pivot and change their strategies quickly as market conditions, customer expectations, and customer demands change.
In order to be adaptable in the future, there will be increased adoption of agile methodologies across marketing teams. It's an approach to marketing project management that can make it easier for marketers to adapt to changing market conditions and give them the flexibility to continuously meet the needs and expectations of their target audience.
Remote Working Becoming More Commonplace
Because of the COVID-19 pandemic, there has been an increased shift by companies to adopt remote working or hybrid approaches. But even before the pandemic, there was a steady rise in the numbers of marketers working remotely. For instance, according to Gallup, there has been an increase in remote work from 39% in 2012 to 43% in 2016.
It's not only due to the pandemic that remote working is increasing in popularity, however. Several surveys show that remote and hybrid working leads to significant increases in productivity and job satisfaction. As a result, it's expected that this trend will continue for the foreseeable future but more likely forever.
Artificial Intelligence Will Continue to Drive Efficiency
Artificial intelligence has been popular for some time now. And it's easy to see why when you consider the increases in efficiency and productivity it brings about, both for businesses and their employees.
Once again, AI's popularity surged during the pandemic and its aftermath and, as the technology advances, we'll see further adoption of AI technologies in marketing project management.
As a result, marketers will be able to increasingly rely on AI to eliminate manual tasks, make them more efficient, and have access to more data and insights which, in turn, help them make better decisions and deliver higher-quality campaigns.
Continued Reliance on Marketing Project Management Software
With more projects, harsher deadlines, and more assets and content to create, it's simply impossible for marketers to manage all their processes manually or by using less-than-optimal tools.
This is where marketing project management software comes in. It helps marketers manage their projects and all the tasks related to a specific project effortlessly. As a result, marketers are able to make better decisions when planning their projects and do more in less time.
For this reason, there will be an ever-increasing demand for and reliance on project management software. Coupled with this trend, the newer generation of project management tools will likely be cloud-based and offer advanced features including artificial intelligence and machine learning, project online briefing and templates, project planning, scheduling, time tracking, progress tracking, communication, online proofing, marketing resource management, marketing calendars, collaboration tools, and more.
A Bigger Emphasis on the Consolidation of Tools and Platforms
As the number of projects marketers work on increases, so does, as mentioned above, the need for efficient communication and collaboration. In turn, the number of tools marketers need to use to achieve streamlined and efficient communication and collaboration also increases.
This creates a problem because too many tools hamper productivity and reduce efficiency, which is the exact opposite they aim to achieve. Because of this, there's a trend towards consolidation and integrating various tools into one platform.
This has several benefits. For one, using one platform helps marketers achieve more productivity and efficiency because they don't need to shift between different tools to get things done. In addition, one platform provides a 'single source of truth, which allows marketing teams to store and share data across an entire team or enterprise.
How Admation Will Help Marketing Project Management
Admation is a marketing project management tool that can help you be ready for what the future of marketing holds and capitalize on the marketing trends as they take shape and evolve. To achieve this, it offers the following features:
• Project and resource planning
. With features like online briefs, templates, and the ability to assemble teams, assign projects, and manage budgets and deadlines, Admation simplifies your marketing project and resource planning.
• Workflow management
. With Admation's workflow management tools, you'll always know where your projects are in the process, what work has been completed, what still needs to be done, and when it will be complete.
• Improved collaboration
. Admation offers a range of collaboration tools including online markups, batch approvals, version control, audit trails, and feedback management.
• Compliance management
. With Admation's marketing project management software, you'll always be on top of your compliance. Here, it offers checklists, permissions, approval reminders, deadlines, and more.
•Streamlined reviews and approvals
. Admation allows you to streamline your review and approval processes to ensure that the right reviewers get assets and content at the right time. As a result, your approvals will be far more efficient.
Apart from these features, Admation has a wealth of other features that can make your team more efficient and productive, and help them deliver high-quality projects on time, every time.
Discover how Admation is helping creative teams manage the production and delivery of marketing campaigns and keep up with the pace of the industry. Book a Product Tour today!