It's Marketing Resource Management… but not as we know it!
It's always exciting in business when you see the value of a new opportunity, and I believe we're witnessing the emergence and redefinition of a whole new category of marketing technology software — Marketing Operations Cloud 2.0. The reason for this, if you'll pardon the pun, is simple: due to the ever increasing number of digital channels companies still struggle to get a unified view of all their marketing activity, so they can understand which elements are performing, and which aren't, and optimise it accordingly.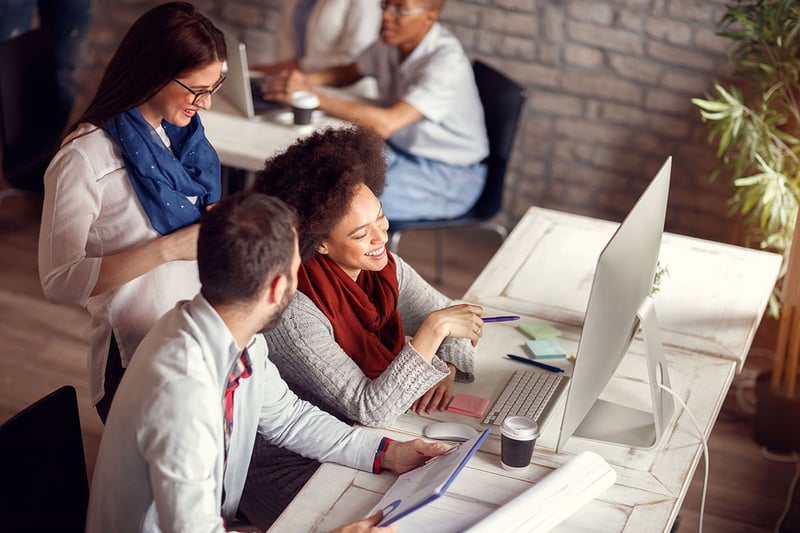 That's not surprising when the volume of unique pieces of work going through marketing teams has gone up dramatically. It hasn't just tripled, it's gone up by a factor of 10. Think about it: a twice-annual television campaign, supported by press and some banner ads a decade ago, now looks more like TV and pay-TV with in-program mentions, supported by outdoor and niche press with an augmented reality component, online advertising, retargeting, SEO, email and marketing automation, Facebook, Snapchat, Twitter, Instagram and Pinterest. Throw in mobile, add a pinch of AI and a dash of influencer marketing and you're getting closer to current workloads.
This is a big strategic problem for organisations. And it's getting bigger: according to Deloitte's recent CMO Survey, marketing budgets now comprise 11% of total company budgets on average, and rising. But companies have never had an enterprise resource planning system to manage what is their second-biggest expense — they've never been able to manage their marketing operations with the same excellence and efficiency they expect from other parts of their organisation.
MRM 2.0 enables companies to understand which parts of their marketing mix are working, and which aren't, by providing a single view of all their marketing operations.
The old MRM was associated with cumbersome, one-size-fits-all, on-premise systems that attempted to cover everything from creative production to knowledge management, marketing fulfilment, performance management and financial management.
Recent research from Gartner redefined MRM 2.0 as focusing on just three areas more aligned with the needs of modern marketing teams:
Work management,

Asset management, and

Performance management.
Brought together, these three elements cover marketing operations from beginning to end: from the team that plans the work and gets it done, to the creative collaboration and production process with internal or external agencies, all the way through to the measurement and optimisation of each of these elements, not in isolation, but as part of a unified whole.
At the same time, a recent Forrester Wave report documented the rise of Content Marketing Platforms, classifying them into three groups:
Software and services to support an editorial site or proposition,

Back-end enterprise marketing planners, and

Enterprise engines that plan and orchestrate customer experiences across channels.
How awesome is it that Simple, a small Australian company with some big, blue-chip clients, is sitting smack-bang in the sweet spot between these two emergent categories: the new, reinvented category of MRM 2.0, and the emerging force of content marketing platforms.
Simply put, our marketing operations platform enables organisations to plan, create and optimise all their marketing activities across every customer touchpoint.
The value to businesses of doing this can be significant. According to Aquent, MRM solutions have been shown to reduce internal resource costs by as much as one-third by optimising processes; lower agency spend by as much as 50% by improving strategic alignment, briefing, planning and process refinement; and reduce production costs by 12%, again by improving process and by facilitating the use and re-use of existing creative assets.
And with some marketing-driven companies allocating 15% or more of their budget to marketing, even small improvements can realistically generate big gains and improve the value of marketing to the business.
It's not hard to see why Forrester has tracked growth of CMP revenues at 300% in the three years to 2016, and predicted half of all marketing teams would be using one by this year.
At Simple, we believe all marketing teams of any size will need a marketing operations platform to help them manage the increasing complexity of marketing, be more effective and generate a bigger return on their marketing budget.
To find out how Simple can help your marketing team reduce complexity and be more effective, Book a Demo.