Outlook cloudy with a chance of thunder for CX marketers
Customer experience has arguably been the marketing movement of the past decade with 2 in 3 marketers reporting they or their team are now responsible for managing it, but what's the outlook for these brands? Cloudy, with a chance of thunder.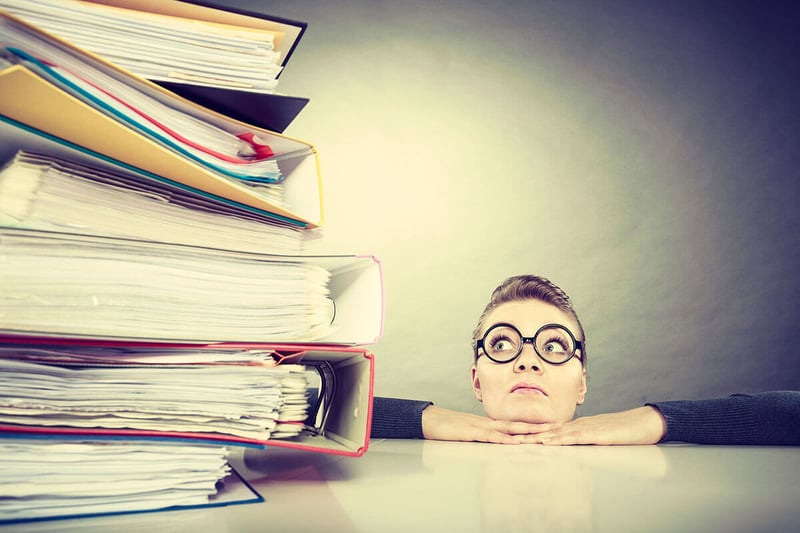 Can any one team truly manage an organisation's entire customer experience? In reality, as companies such as Amazon have shown, responsibility should be embedded within the DNA of an organisation: top-down, bottom-up, and horizontally through every leader and team member.
In practice, the leadership team of an organisation will often set the vision for the customer experience they want to deliver and the corporate objectives that contribute to it, and teams including marketing will align their activities with that vision and strategy.
But if you've ever had a meeting with more than one person and asked for an individual account from each of them later, you'll know what a challenge it can be to communicate that overarching vision to your team. Slide presentations are viewed once — twice at best, and never seen again, emails get lost and then it's a case of hoping the right things get remembered.
Even once the vision has been outlined and understood, it's a complex juggling act for marketing, which is often the front line of CX, to deliver it. Marketing complexity increases every day, and everyday the customer experience becomes more multi-faceted; according to one study, 86% of marketers will this year experiment with the Internet of Things, 83% with artificial learning and 73% with in-home voice devices such as Alexa and Google Home.
The pressure on marketers to get across these new channels is unrelenting: 92% of consumers say convenience is crucial to their customer experience and 2 in 3 say brands don't engage with them online in the way they expect. And many marketing teams are feeling the pinch: 3 in 5 marketers (61%) are concerned with the speed at which they can bring new experiences to market. When they do, often the reality falls a little short of customer expectations: 54% of consumers say brands don't meet their expectation for a good experience online.
Online is where change is fastest and often it's where the CX rubber hits the road. That is certainly reflected in the increasing emphasis on digital transformation we're seeing in large enterprises. Digital transformation is the new normal. According to HBR, 62% of CEOs report they have management initiatives or transformation programs underway to make their business more digital.
In the race to deliver that digital transformation, technology has become the single biggest area of expenditure for marketing teams, attracting 29% of marketing budgets in 2018, according to the recent CMO Spend Survey from Gartner, last year overtaking internal labour as the biggest marketing cost.
Technology may facilitate change, but it creates problems of its own. Marketers are not necessarily great buyers of technology. And the siloed data that these new channels and tools create makes it hard for teams to get a unified view of the impact of their marketing. This is a common frustration we see, with most marketers united in their view that data siloed in multiple systems is a major problem.
Even if your workforce is on the same page, your technology is working well and you're delivering a seamless customer experience across every channel, there's often a disconnect between what an organisation thinks is an acceptable customer experience, and what their customers think. Almost half (48%) of people who engage with a brand weekly say they have encountered a fundamental flaw, such as a slow website or a failure to meet expectations during a big online event. For many of your customers, you're only as good as your last customer experience, with 4 in 5 saying they'll only be loyal to a brand until they encounter a bad experience.
Marketers, however, are eternally optimistic, rating themselves more than twice as high as consumers in delivering great customer experiences. But there's no doubt the pressure is increasing. And in the background to this rapid digitisation of the customer experience are the data and ethical failures that can damage brands in an instant. Clear boundaries for ethical standards and the use of personal data must be set and monitored.
There are no easy answers to this complex conundrum of how to deliver great customer experiences but there are some simple steps you can take that will make it easier. Here at Simple, we're big believers in bringing technology to bear to help integrate the customer experience vision throughout the marketing planning and orchestration process. It's a neglected area, with less than 1% of marketing technology spending allocated to upstream planning. And most CMOs will tell you they struggle to get oversight of their end-to-end customer experience as teams are executing on that vision.
Process automation and artificial intelligence can also be used to cope with the increasing need for speed and the demand for integrating new technologies, tools and channels into the customer experience that marketing teams are delivering. When businesses automate repetitive tasks, efficiency, certainty and compliance go up, costs go down and your valuable people are freed up to do the creative work that becomes the customer experience your customers want.
And at the other end of the process, the results of marketing activity must be integrated in your planning tool so that you get a complete view of the impact of marketing and how it can be improved: one vision, one ecosystem and one platform for marketing.
Having a clear view of your customer experience, embedding a customer-focused mindset throughout an organisation, and supporting it with the right brand governance structures and marketing technology can build brand consistency and trust, guarding against those ethical failures that damage brands.
If you would like to know more about how Simple's intelligent marketing platform can help your brand reduce marketing complexity and create seamless, profitable customer experiences, get in touch.