Simple and Advvy partner to deliver unified marketing and media work ecosystem
When we talk about partnerships at Simple, there are few that we're as excited about as Advvy, a technology startup that picks up where Simple leaves off, extending marketing workflow and resource management from the marketing department through to the media agency. We spoke to chief executive officer Chris Macaulay about Advvy, and the benefits it brings to Simple's brand ecosystem.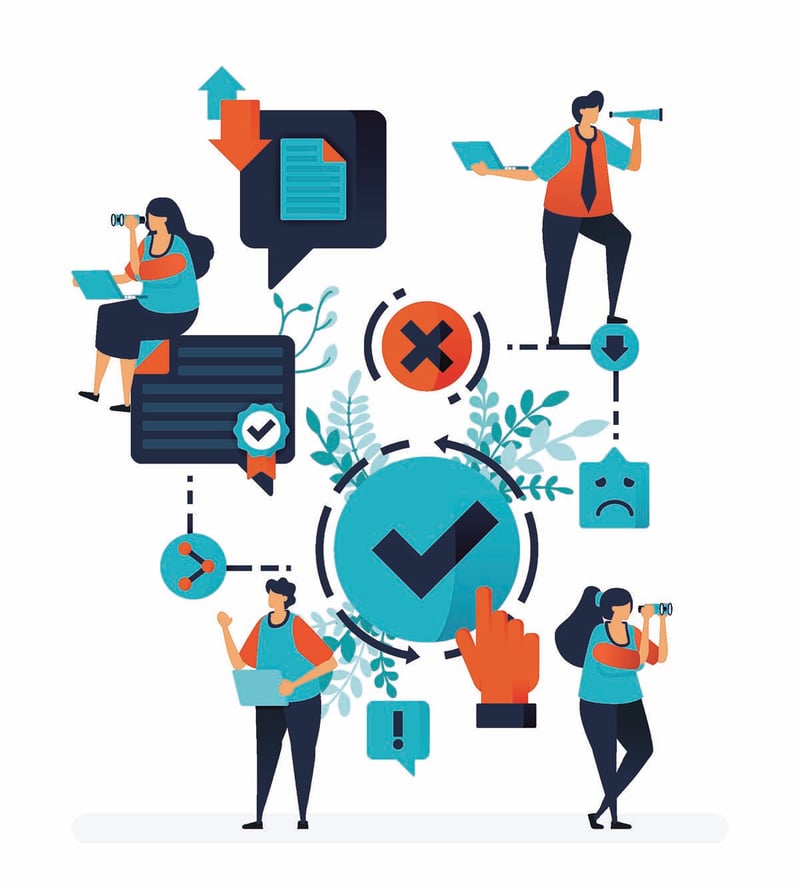 Hi Chris! Thanks for taking the time to chat with Simple. Can you talk us through what Advvy does, in a nutshell?
Advvy is a workflow management platform that transforms workflows in the media buying industry from time-consuming, manual processes to efficient, digital processes, beginning with the brief.
How did Advvy come about?
I started Advvy about 3 years ago with co-founder, Tristan Ozinga. We both worked in the media industry, so we saw first-hand the cumbersome processes in our jobs, and we wanted to make that easier and more efficient. Media agencies work on very tight margins — their media commissions have dropped from 10 to 15 per cent originally to sometimes just 1 per cent, so it has forced them to look at new business models. In that environment, it's a big advantage if they can streamline their workflows with their clients and the media to create operating efficiencies, as well as better campaign governance and greater transparency for the client.
How does this manual media buying process work?
Typically, a marketer will give their media agency a brief for a media buy for a new campaign. That goes to the strategy team, who comes back to the marketer with a plan. When that's approved it goes to a separate buying team to buy it. They send it out to publishers, who each submit proposals. These are assessed by the buying team, which eventually selects their preferred media channels. The bookings are then made. When the bookings have been made, the ads that actually ran are reconciled with the plan, and adjustments made. Then the post-campaign results are compiled into a report that goes back to the marketer. Most of this process is conducted in slides and spreadsheets sent around by email — which can be a time-consuming and error-prone process.
What is Advvy's role in the process?
We see Advvy as the horizontal layer that functions as the central point of truth across a media agency, centralising all of that information. It removes the need for duplication of documentation and reporting, creates visibility into the process for agency management and marketers, and makes agency workflows much more efficient.
What are the key benefits for media agencies and marketing teams?
When a brief is ingested in Advvy, a campaign is created and tasks automatically generated across users. We can provide campaign statuses across the agency, as well as campaign approvals. We can provide global media reporting data to brand teams and generate insights on what's working and what's not. Often it takes weeks for brand teams to get that data.
Why have you partnered with Simple?
We see a lot of synergies with Simple. Advvy is built on Microsoft technology, like Simple. And if a marketer uses Simple for Marketing Operations Cloud, and Advvy within their media agencies, that creates one interconnected ecosystem for managing planning, briefing, and reviewing of campaigns and media, as well as total campaign reporting.
How will Advvy work with Simple?
When a marketing team fills out a media brief in Simple, that will be ingested into Advvy, giving the marketer the ability to follow the process and understand the outcomes alongside all their other campaign materials in one integrated workflow ecosystem. This is a world ahead of traditional workflows between clients and their agencies — faster, easier and much more cost-effective.
Simple's Marketing Operations Cloud system helps enterprise marketing teams to plan, review and optimise their marketing activity and manage workflows to create exceptional customer experiences across all channels. Book a Demo to see how it works.
Advvy is an integrated workflow management platform for media agencies. Find out more.