Why Martech Must Play Nicely in a Complex World
Every year when Scott Brinker's infamous Marketing Technology Landscape Supergraphic is published, the marketing technology industry scrambles to apprise itself of the updated number of martech solutions available to marketers.
This year, nine people worked on the infographic for three to four months and came up with a new total of 7040 martech companies – a relatively small increase of just 3% on last year's total.
But the author and founder of Chiefmartec, Scott Brinker, has already pointed out that this year's infographic doesn't include country-specific apps, citizen-built apps, or those created exclusively for the ecosystem of a particular martech platform.
It doesn't include vertical industry martech apps or Martech apps built by services companies (but packaged as products) either.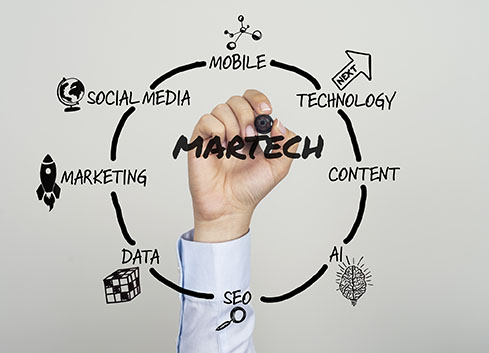 Peak martech complexity?
So have we reached peak martech complexity? Not by a long shot.
And peak marketing complexity – also taking into account new channels to market, for example – is even further off, if it's actually ever likely to arrive (which seems unlikely).
As Brinker points out, there are more than 54,000 apps created for the WordPress CMS alone. Take away the 7040 on the Marketing Technology Landscape, and numerically we know there are actually more than 47,840 apps still out there.
Simple again makes an appearance on the infographic in a number of categories including Marketing Analytics, Performance and Attribution; Budgeting and Finance; and Agile Management – though strangely not under Collaboration, Projects & Workflow or even DAM/Marketing Resource Management.
But as Brinker himself points out, the Martech Landscape is always a work in progress, and it's always incomplete if not incorrect.
Read next: 5 Tips for Buying Martech That Save You Time
Ease of use drives a 'Second Golden Age' of martech
The categories by which martech companies can be classified are a moveable feast – influenced every year by other technologies including voice search, AI, Internet of Things and so on.
Also shifting each year is the ground on which these apps are built.
According to Chiefmartech, the current explosion of martech apps is a result of the 3 trends driving the 'Second Golden Age of Martech': platform ecosystems, blended models of software and services, and custom apps and ops built on a common core.
The need to make martech easier and simpler to use and integrate with other technologies is a key driving force behind these trends.
"The major marketing suites have all embraced becoming true marketing platforms, with ever more open APIs and official marketplaces for third-party apps," writes Brinker, nominating:
Microsoft

Salesforce

Adobe

Oracle

HubSpot

Shopify

G Suite.
As you know, Simple is the first and only Marketing Operations enterprise platform built on Microsoft's Power Platform as well as being a Microsoft Premium Independent Software Vendor Partner. And we were one of just three apps featured on the home page for Microsoft's CRM, Dynamics 365 for Marketing.
So these are not trends we are merely talking about — we are on board with the simplification of martech!
Another safe conclusion is that the level of marketing complexity we're facing will continue to complicate the working life of marketers everywhere long before it makes life easier.
In this environment, marketers will gravitate to apps that simplify work, save time and play nicely with other technologies.
Enter Simple: the Marketing Operations solution for the new era.
Download: Marketing Operations in the Age of Intelligence
Simple's Marketing Operations Cloud enables marketing teams to work smarter, faster and leaner to increase ROI and drive growth. To find out how

reach out

to one of our representatives.