Tips to Manage your Brand's Marketing Compliance in 2023
The beginning of 2023 has seen an increased focus on marketing compliance, particularly among brands in the banking, finance, and insurance sectors. Regulators are monitoring these brands closely to ensure they adhere to the rules and regulations. As a result, it is now the responsibility of the marketing team to understand marketing compliance and its impact on their processes, and to ensure compliance in all steps of their marketing campaigns. Failing to do so may result in fines and damage to the brand's reputation. To avoid these consequences, here are some tips to help safeguard your brand against non-compliance.
1. Implement a failsafe approval workflow process.
The first tip is to implement a failsafe approval workflow process. Without an efficient approval workflow process, you risk missing key stakeholders in the approval process, leading to misinformation going public. A failsafe approval workflow process ensures that all stakeholders receive artwork for feedback and approval. It is essential to consider the timing of when artwork is sent to avoid late changes that could breach regulations without anyone being aware. By following a failsafe approval workflow process, you can ensure that all marketing materials meet the necessary compliance standards.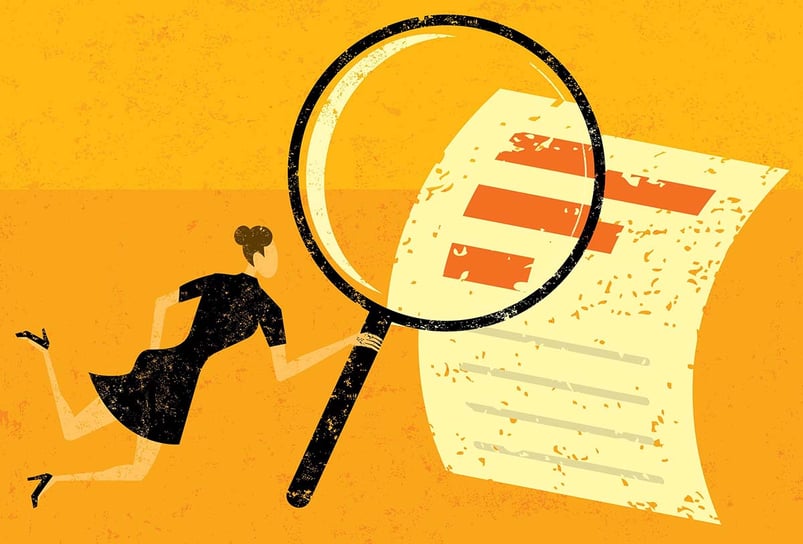 2. Create clear Brand Guidelines
The second tip is to create strict guidelines to protect your brand. To represent your brand in the best light while complying with marketing regulations, ensure you have stringent brand guidelines in place. These guidelines should outline how marketing assets such as logos, colors, and templates are to be used. By keeping instructions simple and concise, you minimize the risk of errors. Marketing protocols also need to be kept up to date and saved in a central location that is easy for stakeholders to access. By maintaining all brand assets in an online asset library, you minimize the risk of using outdated materials.
3. Attend Industry Workshops on Marketing Compliance
The third tip is to attend courses and workshops on marketing compliance to stay abreast of changes. Marketing compliance is an ever-changing entity, and new technologies such as big data and social media have created new ways for brands to get into legal trouble. By attending courses or workshops on marketing compliance, you can learn about the regulations surrounding data collection and social media compliance. You could also organize for your legal department to speak to your team about changes in legislation whenever they occur. Training new staff on policy and instilling an environment of compliance will also go a long way in keeping your marketing work in check.
4. Audit trail of marketing process
The Fourth tip to effectively manage marketing compliance is to keep an audit trail of all marketing work. This involves tracking all project work and creating an audit trail of your marketing process, from briefing projects to approval workflow to finalizing and saving assets. An audit trail enables you to cross your t's and dot your i's along the way, and it may save your brand from litigation if you are ever called up to contest a regulation breach. To further streamline this process, utilizing marketing project management software is highly recommended. By integrating project management software into your marketing compliance process, you can automate the process and provide audit trials for the review, feedback, and approval workflow. This eliminates the need for manual record-keeping and ensures that you have a transparent and accurate audit trail. With this approach, you can easily cross your t's and dot your i's, and if there is ever a need to contest a regulation breach, you can quickly provide evidence from the audit trail to save your brand from litigation.
5. Technology can help prevent non-compliance issues.
The fifth tip is to use technology to prevent non-compliance issues. Brands are increasingly turning to approval workflow software or as it offers many benefits when it comes to safeguarding against non-compliance. Approval workflow software enables brands to set unique approval pathways, ensuring that all stakeholders approve artwork in the correct order before any campaign goes live. An approval workflow solution integrated with a digital asset management (DAM) component prevents people from using the wrong files, as all final assets are saved in a central location. Additionally, approval workflow software automatically saves all files and feedback in a central hub, providing you with a transparent audit trail of marketing work.
6. Marketing and Compliance working in tandem
The sixth tip to manage marketing compliance and streamline the process of creating legally compliant marketing campaigns is for the marketing team to work in tandem with the compliance and legal teams to pre-write disclaimers and legal content. This can eliminate the need to create new disclaimers for each campaign or advertisement, saving time and ensuring consistency across all marketing materials. By having a library of pre-approved legal content and disclaimers, marketers can focus on the creative aspects of their campaigns, while legal and compliance teams can focus on reviewing and approving the messaging. This approach can help ensure that all marketing materials are compliant with relevant regulations, and can reduce the risk of non-compliance issues arising.
7. Employ Compliance manager to manage the process
The seventh tip is to consider employing a compliance manager to keep your marketing compliance on track. If you are struggling to stay on top of your marketing compliance, it may be time to invest in a compliance manager, whose job is to know and avoid all the risks associated with non-compliance. Alternatively, you could review an approval workflow solution to help streamline the process.
In conclusion, by following these tips, you can safeguard your brand against non-compliance issues. Implementing a failsafe approval workflow process, creating strict guidelines, attending courses and workshops, keeping an audit trail, using technology, and employing a compliance manager are all excellent ways to ensure that your marketing materials comply with the necessary regulations. By complying with marketing regulations, you can protect your brand's reputation and avoid any legal and financial repercussions.
Need to learn more about Marketing Compliance - Download our free guide now!!