Simple Welcomes new Directors to it's Board
Simple.io is excited to announce today that we have appointed two new non-executive directors, Fraser Woollard from Mediaocean and Richard Potter from Microsoft, to our board of directors. Both these directors bring a wealth of knowledge and experience to the simple.io team.
In welcoming Fraser and Richard to the team, our CEO, Darin Lloyd, said that their Richard's appointment would allow us to maximise and use our investment in the Microsoft technology stack and Fraser's expertise will be of great value to extend our ecosystem. Ultimately, this means we can grow our range of integrations and partnerships, which are both key elements of our strategy to deliver needs-based solutions to our valued customers and stay at the forefront of innovative marketing operations technology.
As Darin says, "Fraser's proven experience driving successful integrations with great business outcomes and his connections will help us grow our partner network."
He also emphasised that, "Richard's experience heading Digital Transformation with Microsoft's key enterprise clients provides useful insights to our team who are also working with our clients on digital transformation and new ways of working projects."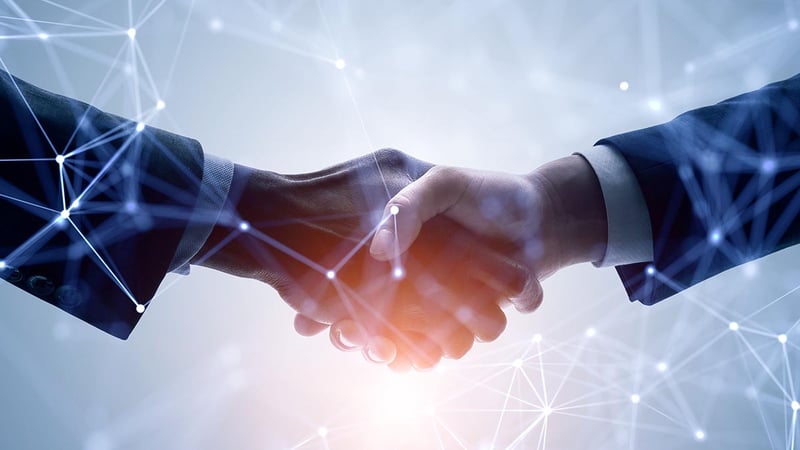 In his position as Senior Vice President of Business Development at Mediaocean, Fraser Woollard spearheads the partnerships that bring the global advertising ecosystem to Mediaocean clients. He has been with Mediaocean for 23 years and has grown and evolved with the company.
Several years ago, Fraser took the lead in Mediaocean's efforts to integrate their applications with potential partner platforms, data and supply companies. As such, the combination of Fraser's knowledge of Mediaocean systems and the evolving traditional and digital worlds was vital in shaping Mediaocean's product strategy and the partnerships they've established with companies like Facebook, Google, Oracle, Comcast and Twitter.
Before joining Mediaocean, he was the Director of Global Agency Relationships at Donovan Data Systems (DDS). Here, he oversaw the implementation of data management and advertising technology for some of the world's largest advertising brands.
Richard Potter joined Microsoft in 2017, first as Chief Technology Officer for Microsoft Consulting Services and thereafter as Director Digital Strategy for Microsoft Worldwide. In these roles, he played a pivotal role in advising UK businesses on their digital transformation challenges and building innovative organizations globally.
Before joining Microsoft, Richard was with Sopra Steria for over 16 years, first as Senior Consultant before working his way up to Director of Innovation. In these positions, he played a key role in communication activities across Steria's business divisions and led Steria's innovation efforts.
At Simple.io, we aim to deliver the world's first Marketing Operations Cloud that will eliminate any limits and challenges marketers face with collaboration, communication, and executing effective marketing at scale. As such, it's our goal is to enable marketers to work better, smarter, and more efficiently, which helps them deliver exceptional campaigns time after time.
We firmly believe these appointments will allow us to grow our partner network and enable more integrations, which will strengthen the growth of the company and, no doubt, enable us to improve our offering even further. As a result, we'll be able to serve our customers better.