Why Telstra Wholesale Appointed Simple for Agile Marketing and to Support Digital Transformation
The marketing team at Telstra Wholesale has been on a digital transformation journey over the past 12 months, implementing new customer relationship and marketing automation platforms to support sales and marketing. Now the team has turned its focus to improving the internal marketing processes, adopting agile marketing and using Marketing Operations platform Simple to help streamline the way marketing works with a complex range of suppliers and stakeholders.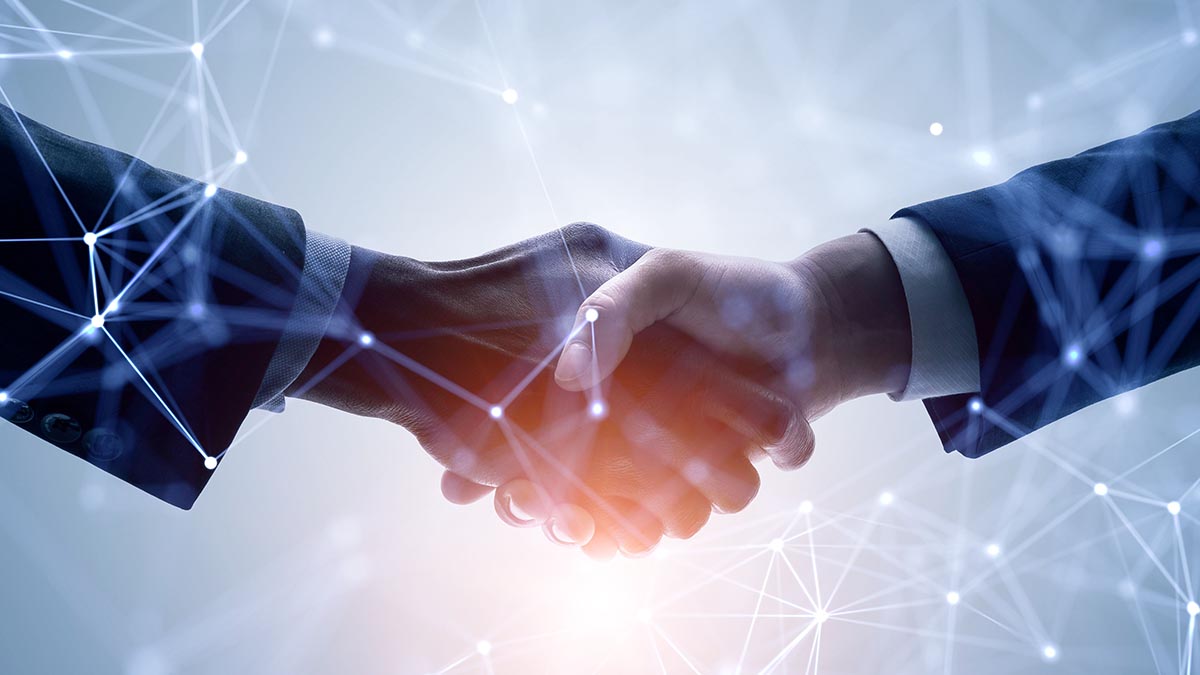 Telstra Wholesale (TW) is a B2B operating unit born out of the need for Telstra to support the regulatory framework for telecommunications in Australia. It has evolved to include white-label channel capabilities, which includes selling voice, data and mobile services to other telcos and managed IT providers.
It's a big responsibility, with Telstra Wholesale supporting a significant number of customers and delivering a generous proportion of Telstra's top-line revenue.
General Manager of Marketing, Glenn Flower, said Telstra Wholesale wanted to transform manual work practices and tools such as spreadsheets and email through the use of a single platform that would enable the team's marketing operations to be agile and manage its marketing work more efficiently.
"Externally we were starting to get the ball rolling with new platforms as part of Telstra's overall digital transformation," Flower said. "But internally, and from a service delivery perspective, we weren't leveraging the benefits of digital technology.
"We wanted to replicate the way we work in accordance with the sophistication we were driving through these new digital technology platforms," he said.
"We also made the decision to run agile in our marketing team. Traditionally we were very waterfall-structured, with smallish numbers of projects with big cycles and big investments. We wanted to flip and then pivot to being more responsive with smaller cycles and more projects.
"We looked at two elements: how do we leverage a digital platform to enable us to collaborate, manage workflow and manage relationships with stakeholders and agencies; and how to run agile for marketing."
Managing marketing capacity in an ad hoc environment
One of the biggest issues for the marketing team at Telstra Wholesale is the ad hoc nature of much of its workload. Regulatory requirements mean that every small change to its product line-up must be communicated to its B2B customers. And with a big team of product managers, that can add up to a lot of changes.
"There are walk-ups every day," Flower said. "Those requests come from throughout the business. It's difficult to prioritize because it's not planned. But it's mandatory.
"The real problem is when multiple projects land that have to take priority. The marketing team has to get those projects done quickly."
When a large portion of the team's workload is unplanned, that can make it challenging to assess its day-to-day capacity.
Read Next: 20 Tips to Boost Your Marketing Efficiency
Managing agencies and breaking down marketing silos
In addition, the TW marketing team works with a wide variety of external suppliers and agencies.
"Like most marketing teams, we rely heavily on our agency partners," Flower said. "We're managing a lot of creative and design work through external agencies. We have multiple agencies that help and support our events, customer marketing, mandatory communications, and so on."
The structure of the team and the way it approaches its marketing work has also changed.
"Historically the structure of the team was quite traditional and centred upon product technologies," Flower said. "It was based around categories such as mobiles, data networks, internet, and so on. That created silos within the team.
"We've now implemented a more centralised approach, more customer-centric and therefore more externally focused; it's also more about the strategic outcomes of the initiatives we launch and manage, such as customer experience, brand retention, and so on."
Read Next: 5 Reasons to Consider Creating an In-House Agency Now
Avoiding the pain of email and spreadsheets
Communicating and keeping track of marketing work at Telstra Wholesale has traditionally been done via email and using spreadsheets.
"The operations team was trying to manage all that through spreadsheets, which was a real challenge," Flower said.
"It's very manual and time-intensive. It's far too iterative. You have to send an email and wait for a response.
"We were never optimizing. We were basically reporting.
"At the start of this year we talked about hacking ourselves. We wanted to disrupt our approach from waterfall models of delivery to being more responsive with a greater number of initiatives that could be done much faster. That was clearly aligned with agile marketing."
Also difficult was prioritizing the urgent jobs ahead of the less urgent.
"There was no formal way for us to triage," Flower said.
The switch to Simple
Simple's content marketing platform contains an agile marketing feature called Jobs, which was designed to enable marketing teams to manage their workload via a centralised backlog and kanban board that gives the business a view of how that work is progressing.
Simple also contains features designed for more complex, traditional marketing projects with many moving parts, but Telstra Wholesale will use Jobs because it supports the team's agile marketing workflow. The team has adopted new, agile methodologies for collaboration and is refining its marketing processes accordingly.
Initially the marketing team is using Simple to brief work into its external agencies, as well as to collaborate with them.
Simple's brand collaboration platform enables marketers to brief work out to agencies easily and quickly using flexible templates, and to collaborate with them using on-screen mark-up to arrive at the finished result.
Operationally, it's easy to see how work is progressing. Any creative that has been submitted can be viewed using Simple as a central system of record, workflow and approvals tool. Once the work has been approved, it functions as a repository for approved creative assets that may then be re-used.
"We explored several platforms that didn't quite meet our requirements around an agile way of working or were too clunky and difficult to use," Flower said.
"The simplicity of managing work in Simple is one of the key benefits the team can see. The opportunity to know real-time project status, and who's working on each initiative at any one time is great," he said.
"From my perspective, a triage platform that enables the leadership team to prioritize the most urgent and important work and align that to business goals is critical. We can also understand at any one time what the capacity of the team looks like.
"Through this digital way of working, we will also deepen our understanding of the outcomes for our customers and our business through leveraging Simple's reporting and analytics functionality… that's the plan!"
To find out how Simple's Marketing Operations Cloud can help your marketing team be more agile and effective, book a demo.