Selecting Approval Workflow Software at the wrong time is risky!!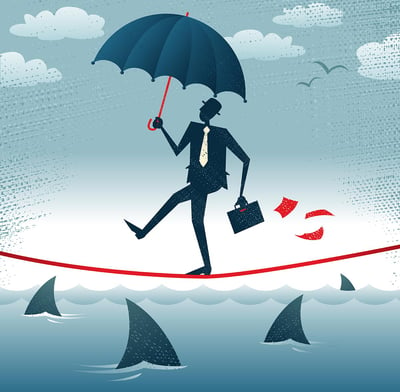 Selecting approval workflow software or agency project management software in response to a requirement for a new business pitch seems like an easy fix.
I recommend, however, that you proceed with caution. If your business pitch is successful, you could be setting yourself up for failure.
Anyone in the industry knows that pitch time in an ad agency entails a busy, stressful couple of weeks. Preparing pitch documents and creative that showcase an ad agency?s assets and strengths takes time, dedication and resources. With so much focus on new business and the potential client, how does an ad agency then find time to select the right agency management solution?
From an outsider?s perspective, the notion of selecting and implementing this kind of software sounds fairly simple, but the process ? a project in itself ? is not one to be taken lightly. It needs to be carefully managed with the right people involved to ensure that the outcome is a successful one.
Here are three reasons why selecting agency project management or approval workflow software to win a pitch is potentially setting you up to fail.
1. Selecting the right project management software means that, from the get go, you have stakeholders on board whose feedback is vital to collating a comprehensive list of software requirements. If these stakeholders are otherwise busy focusing on a business pitch, then your list is bound to have holes in it. It?s highly unlikely you?ll find a compatible solution if you can?t outline what the software needs to do in the first place.
2. Due to the many steps involved in selecting approval workflow software, this is a decision that should not be rushed. While you might have a few weeks to pitch, it?s going to take much longer to gather feedback from stakeholders, collate a solid list of requirements, research what software is available on the market, narrow down a few vendors and see their demo?s, and then finally choose the software. A few of these steps will no doubt be ignored and bypassed if you?re rushing to meet a pitch closure date.
3. The third reason why selecting agency management software under duress is problematic is that the implementation process also takes time and dedication. As the approval workflow software won?t be implemented until the new business is won, this means the focus will then be on the new client relationship. Unfortunately, optimising processes within the new software will receive little attention and the reason why the client wanted the solution in the first place ? to streamline the approval process ? will likely fall over.
Selecting the right approval workflow software takes is an investment in your business. It takes time and a level head. For more in depth information on how to get the process right you can read selecting the right software for your agency. Be proactive start the process now, before you have a pitch to respond to. Click the button below to download the white paper now!