Tips to manage ad agency resources and improve staff morale in 2017
In a recent survey, Campaign US cited that 47% of ad agency staff are suffering low morale. Australia hasn?t escaped the trend with a number of key industries admitting to a morale problem and almost one in four people leaving their job in the first year. The main reasons cited for low morale, particularly in creative agencies, are poor leadership, a lack of career opportunity and a general dissatisfaction in work. With employee turnover costs escalating, low morale isn?t just making people unhappy it?s costing Australian businesses big bucks (in the billions collectively).
While this sounds all doom and gloom the good news is that, according to research, staff turnover can be prevented by employers. It?s a timely reminder then for managers and leaders to kick off 2017 with staff at front and centre of the business.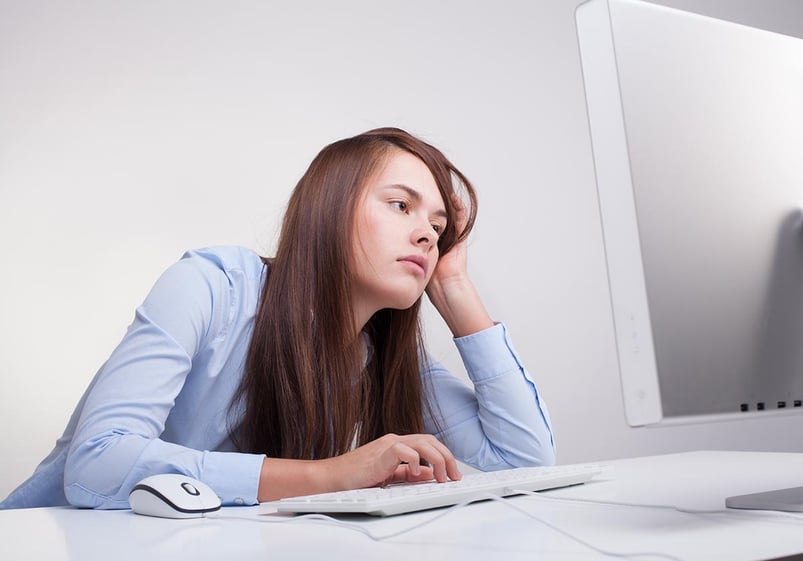 Here are some great tips on how to manage ad agency resources and improve staff morale across your ad agency this year.
1. Lead by example
If the fate of your staff really is in your hands, then the New Year is a great time for self reflection to see how well you?re leading. Are you seen to have a positive outlook? Are you always transparent with your staff on work matters? Do you feel that team members can come to you and discuss challenges openly? Do you give praise when it?s been earned? Do you lend support when the chips are down? It?s not always easy to be objective on matters of the self, so you can send out an anonymous survey among employees to get some honest feedback. If you do find areas you need to work on, make a plan to build on these. There?s also plenty of short courses on management and leadership available if need extra support. In the words of John F Kennedy, ?Leadership and learning are indispensable to each other.?
2. Invite staff to see themselves in the bigger picture
It?s easy to get bogged down in the day-to-day operations, but it?s important that your staff know the importance of their work and how it contributes to the business as a whole. Celebrating milestones together, even ones they weren?t directly involved in, is a great way to make them feel valued at a macro level. Likewise acknowledging and rewarding them for their direct efforts will help them feel proud of their own input. Encouraging staff to partake in professional development is also a way of showing them that the business is investing in their future and supporting their career.
3. Implement operational systems that encourage a work life balance
Reports indicate that creatives who are happy at work are more likely to have achieved a work life balance. Unfortunately, this isn?t as simple as telling your staff to knock off on time ? it drills down to an operational level. If your staff are bogged down in clunky workflow processes and systems which are eating into creative time, then they?ll continually feel pressured to work longer hours just to keep up. In 2017, it?s all about working smarter and that means freeing your team up from tedious administration. Perhaps a review of your processes is in order to ensure they are as streamlined as possible. Approval workflow software is gaining some traction in creative industries. This digital tool, which centralises creative projects, makes the administration of approval workflow a breeze. It might just be the answer to eliminating time-wasting tasks so your team can focus on the real work and actually knock off on time.
4. Take a load off with resource management software
Another common complaint that unhappy employees make is that they feel constantly stressed with growing workloads. With resource management software, not only can managers plan and schedule resources more effectively and with greater transparency, resources can?t be booked once they?ve reached 100% capacity. This means the pressure of unrealistic workloads is immediately alleviated. Further to this, resources can check into the software daily and see what their priorities are for the day, week or month and plan accordingly. That?s a load off their minds!
5. If low morale does exists root it out immediately
If you ever become aware that morale is plummeting, try to find the cause sooner rather than later. If you really are practicing open communication with your team then this is the time to bring it to the forefront. Feedback is key to finding out where the problems lie. If someone does resign from their position, make sure you conduct an exit interview to ask the reasons why he or she is leaving. Often people are more honest when they don?t feel that their job is at risk for speaking up. When you discover the problem, spend time putting strategies and systems in place to get morale back on track.
Thinking your ad agency might benefit from software, check out the following 2 posts -
10 benefits of approval workflow software
10 benefits of agency resource management software
Or download our free guide today!