5 admation features to help agency client service manage projects remotely
As many businesses across the world continue to work remotely, it is important to continue to review processes and the tools been used to deliver projects. Over the next month, we will review the some key admation features and look at how they help different teams manage projects, clients and resources while working remotely. Let's kick things off with ad agency client service.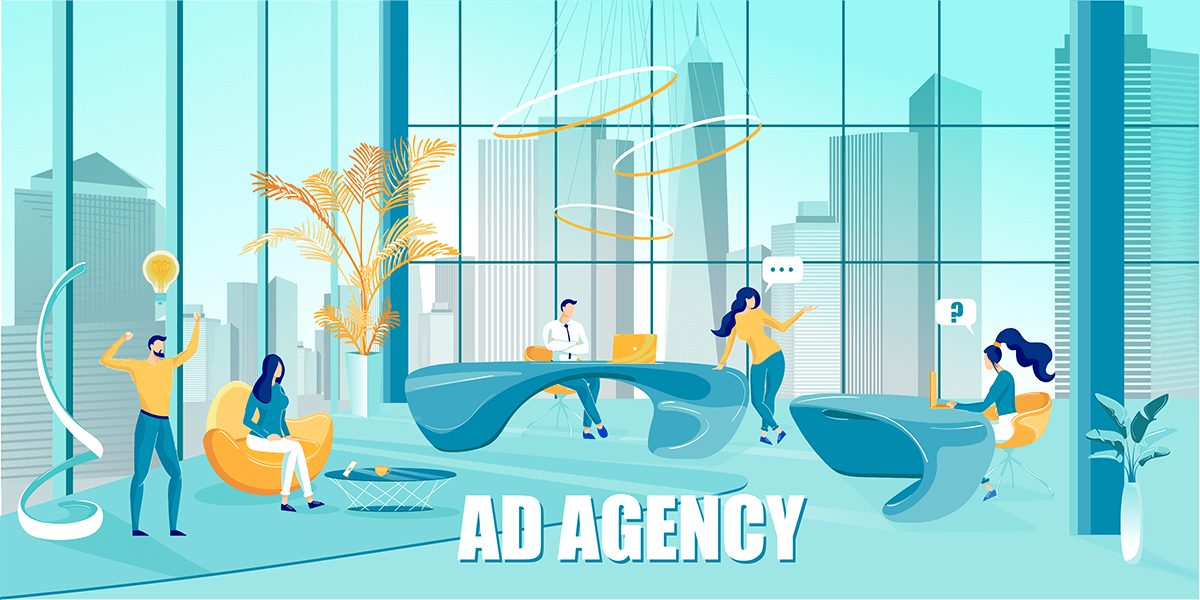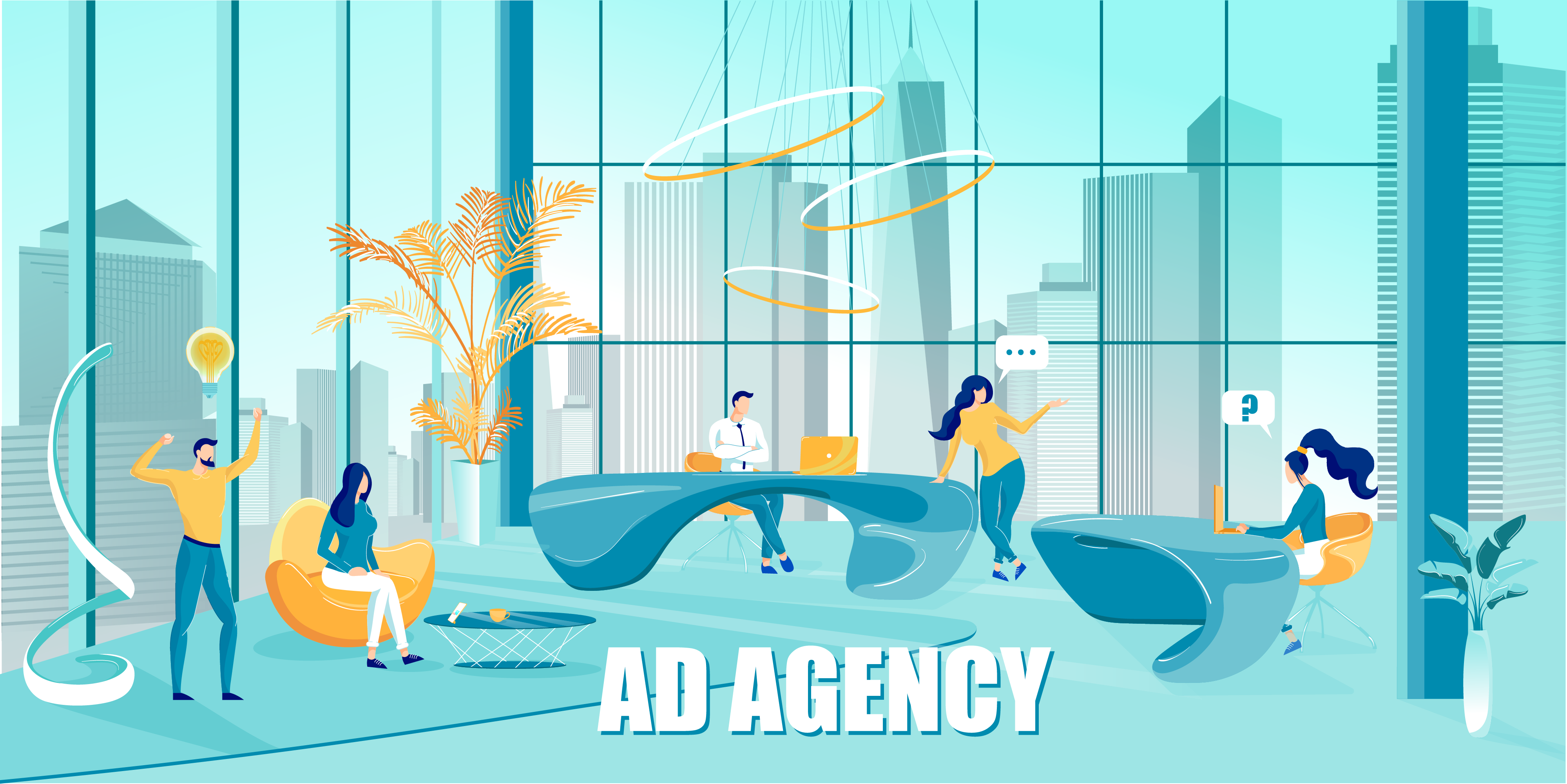 In an ideal world, we share the same physical space as our team, and see clients and other stakeholders face-to-face as required. In this ideal world, managing creative projects and resources is relatively straightforward. Information is easily accessible. Project status clear and transparent. Stakeholders respond to requests in a timely manner. Feedback and change requests are clear to understand. Project WIPs on hand. And, projects delivered in budget and on time.
This year 2020 has taught us that we live and work in a less than an ideal world; that things do not always go to plan and that we need to be adaptable and prepared for the unknown.
Most ad agencies already knew this, and understand that the reality the managing of a project is often far from the ideal world described above. In reality, project documents are stored across multiple locations. Information is found across multiple versions of spreadsheets. Project status is often inaccurate. Receiving and deciphering client feedback is time-consuming. Following up stakeholders is tedious and managing excessive versions of artwork is confusing. This all leads to budget blowouts and missed deadlines.
Juggling marketing campaigns across multiple clients and teams is stressful and requires a cool head. Add into that mix, that we now have most teams and stakeholders all working from home, the challenges got greater. In some ways the industry was already prepared for 2020, with an increasing number of ad agencies already utilising agency project management software. Many already understanding the how software can eliminate many of the stresses delivery of campaign. However, there are still many who were not prepared, and the transition to remote working has been challenging.
Let's review five admation project management features that help client service teams manage projects while they work remotely:
1. Online Project List
All projects are located in a central online hub for your ad agency, so it?s simple to search and locate all of your project information, including documents, estimates, client briefs, project timelines, deadlines, artwork and approval feedback. Project sub-folders allow you to set up your own best-practice structures for your team?s work.
And forget needing to trawl through local servers, directories, drop boxes or email threads for project information. Projects are organised per client, so you can keep all of your project work in one spot, whilst swapping seamlessly between jobs where needed.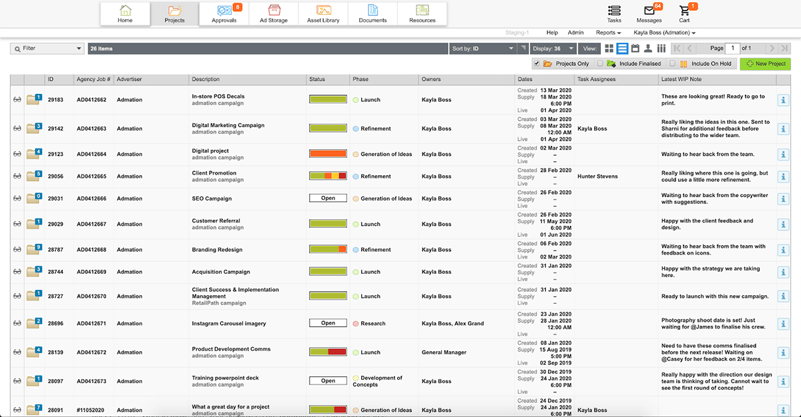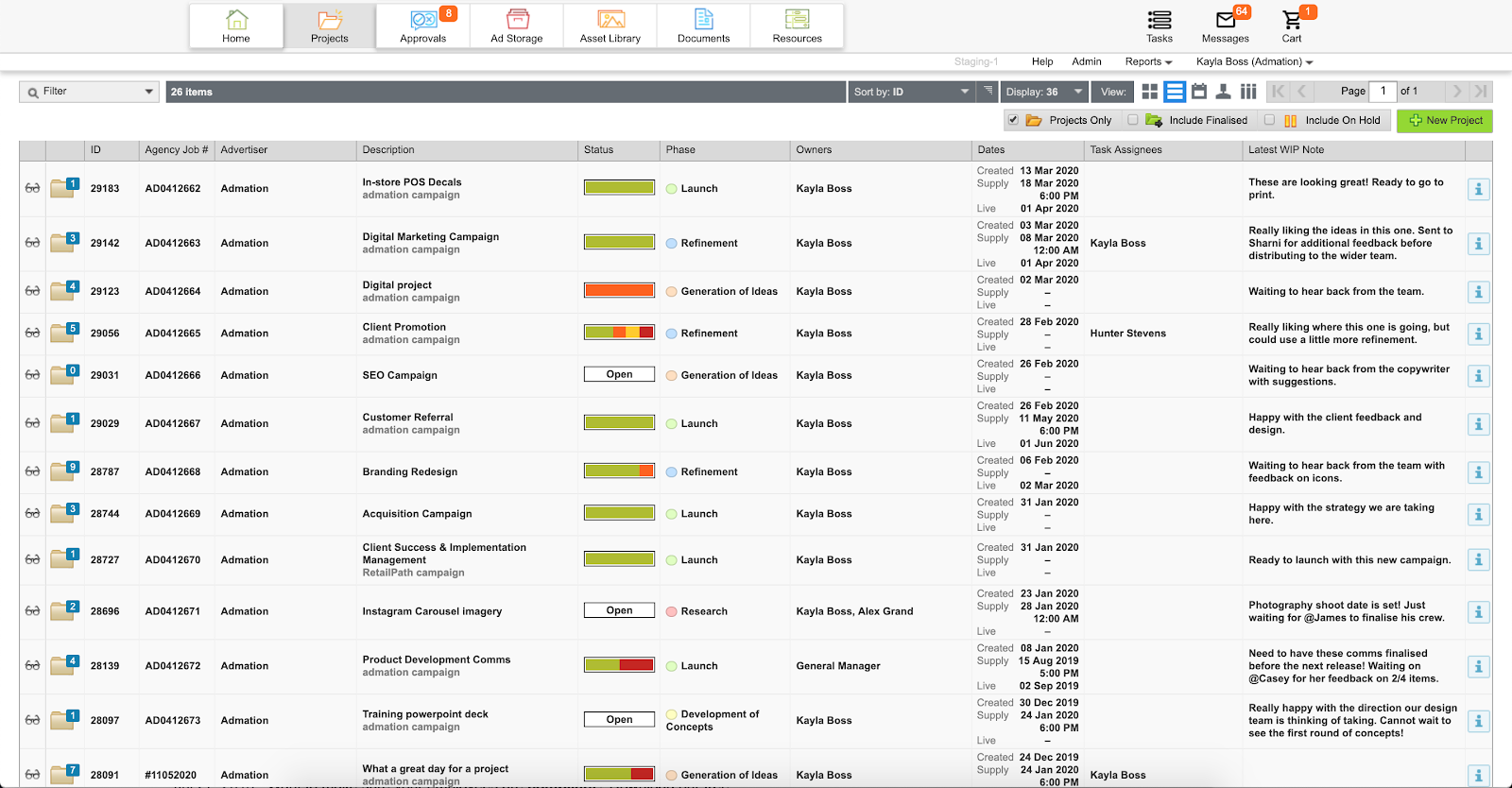 2. Project Deadlines and Automatic Reminders
Working in client services, perhaps you envisaged countless days spent heading out to coffee or lunch with your clients, but instead you?re stuck feeling like a debt collector because you?re frequently sending email reminders to get feedback on creative.
It is normal for many to spend hours each week following up on people. Between their clients, and their internal studio or creative teams, it is not uncommon for account service to be spending countless hours just trying to get a response or sign off from stakeholders. It?s not a good use of time, and that?s why we?ve done something about it with our approval workflow software.
With admation, we certainly can't promise that account service will never need to send a reminder email or phone call again, but manual follow-up will definitely reduce with system generated reminders sent to stakeholders throughout the approval workflow. Set project deadlines and approval reminders once, and let admation take care of the rest!
3. WIP Report
Tired of spending half a day preparing your client WIP Report before your weekly progress meeting? Instead, your team can enter WIP Notes against a project or deliverable at any time. Share the workload, and before your meeting, simply generate a WIP Report with the existing notes ahead of time. This feature alone can save Client Services hours in their week.
4. Consolidated Feedback
Traditional approval workflows have typically seen the Client Service manually copy and paste approval feedback into a single change request. This generally involves filtering through emails sent over a week or two, and removing duplicate feedback or comments, and then preparing a summary to communicate this to studio/creative teams. Needless to say, this workflow is time-consuming and fraught with risk.
Our online approval workflow software provides a central hub for all stakeholders to provide their feedback and request changes. Admation's online markup allows all stakeholders to collaborate on work, reviewing the comments and feedback of other approvers simultaneously, which minimises duplicate feedback.
And if your client may not be such a smooth talker when it comes to communicating their change requests, our feedback mode allows you to create a copy of the feedback to edit or remove, before passing it back to the design team. Talk about one way to avoid a mini-crisis!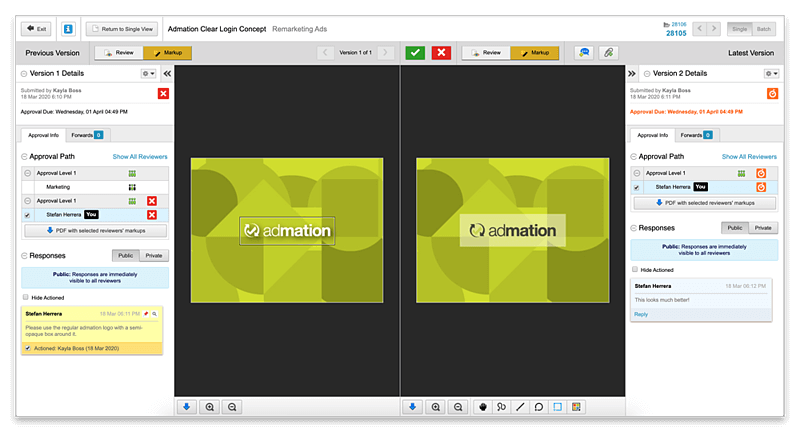 5. Weekly/ Daily Revision Reports
The daily or weekly admation Revision Report will help account services identify projects with excessive revisions or reworks. Having this knowledge at your fingertips every day will help you stay on top of costs and deadlines, and will ultimately help you to deliver your projects on schedule.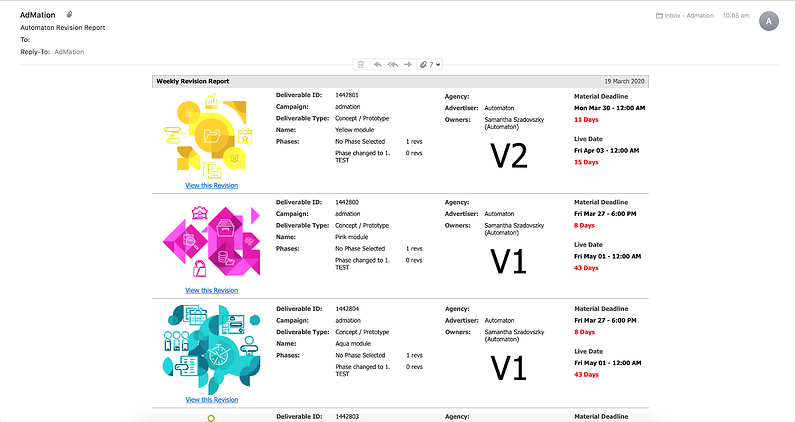 Stay tuned for our next article in this series where we review admation features that your studio traffic and project managers will love!
In the meantime, download our Admation at a Glance Guide to learn more about key features and how improve your marketing workflow.