Understanding Your Marketing Approval Workflow and Utilising Software
Today, marketers are juggling up to six social media sites at any one time and outputting 75% more content than the year before. Still a majority feel they should be performing better. With this in mind,
effective creative workflow management is
vital than ever.
Marketing approval workflow plays an integral role in the production of marketing collateral, from briefing projects and creating artwork to getting final approval. If it isn?t in good shape, it can adversely affect the quality, cost and timeliness of your campaigns. It?s important, then, to understand your creative approval workflow and the kinds of challenges associated with managing it. Only then can your brand implement the right tools and processes to achieve the best outcomes for your creative projects. For a creative agency, this may mean implementing project management software.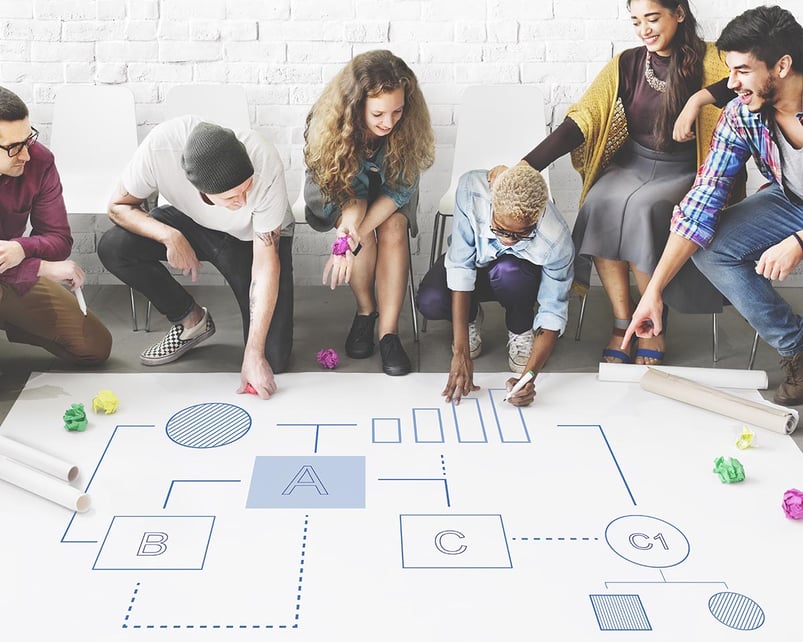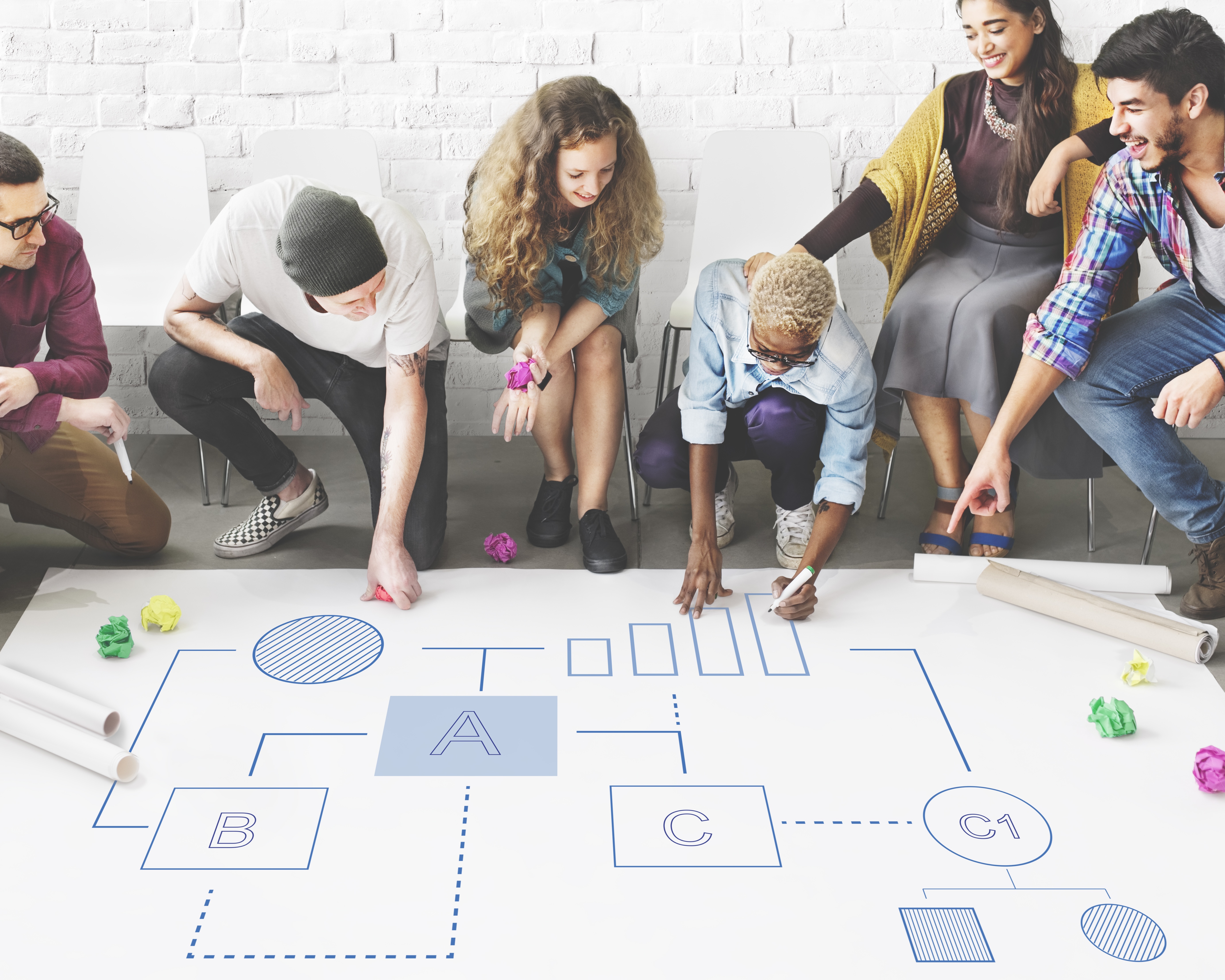 Understanding your creative approval workflow
While marketing approval workflow has commonalities, its touch points and approval pathways are unique to every brand. This is why it?s important to understand your individual processes so you can evaluate its true effectiveness.
For example, create a flow chart that outlines how the work flows through the marketing department denoting every touch point all the way to final production. If you are experiencing issues, at least then you can sit down and review the flow chart to see where the problems lie.
Reviewing your marketing approval workflow to identify any challenges
You wouldn?t be human if you didn?t experience some of the challenges associated with managing your marketing approval workflow. But did you know that many of these issues can be remedied? Before we jump the gun, let?s take a look at some of the common challenges experienced by marketing teams so you can pinpoint which ones apply to you:
Incomprehensive briefs
High artwork revisions
Stakeholders overlooked in the approval process
Missed deadlines
Projects going over budget
Using outdated tools that are ill-equipped to manage approval workflow
Poor marketing compliance
Lost marketing assets
Once you?ve identified your challenges there are a few simple strategies you can implement to improve your marketing workflow.
Implement comprehensive brief templates.
Select only the reviewers who are vital to your creative project.
Map out your approval pathways strategically.
State your deadlines and milestones upfront.
Send artwork for feedback and approval only when it is ready.
Batch your feedback so that the designer isn?t amending artwork repetitively.
While these strategies alone can go a long way, you may decide you need some extra assistance by using an effective software solution.
Creative workflow management software
More brands are turning to creative marketing aprpoval software to solve their challenges and automate the tedious administration that goes with managing marketing approval workflow. This tool streamlines the approval process from briefing to artwork revisions to saving final marketing assets.
There are many great benefits associated with utilising marketing approval workflow software covering the full gamut of the approval process: simple administration, greater transparency, automatic audit trails, improved marketing compliance, reduced artwork revisions, instant reports and more time to be creative!
So let?s take a look as some of the features of marketing approval workflow software which will change the way you manage your workflow:
Approval lists
Request notifications
Compare revisions online
Automated reminders
Reserve buttons to reserve work
Reporting tools
Easy, remote access
Selecting software
Recent studies show that the return on investment (ROI) for businesses implementing project management tools lies somewhere between 15-30% with 32% of businesses seeing ROI within the first year. In fact, 60% of companies that exceed $500 million in revenue have adopted marketing tools to streamline their marketing approval workflow. It?s worth noting that those who profit from integrating this kind of software typically dedicate time to research, cost and select the right solution.
If you are serious about implementing marketing approval workflow software, then it?s critical that you identify your unique requirements first so that you select the right tool for your brand. Make sure that you get input from all of your stakeholders to hone your requirements and then list them in order of priority. Finding a vendor with solution can feel a bit like wading in a sea of infinite possibilities. Don?t be discouraged. Once you know exactly what you want it?s easier to match your requirements with a solution that has the inbuilt features that are going to fix your problems. A few things to consider when selecting marketing approval workflow software:
How easy is the system to use?
How easy is it to implement?
Does it manage all file types: digital, traditional and websites?
Is the solution supplied as hardware or software that needs to be installed, or is it a cloud- or web-based solution?
How much does the solution cost? What?s the upkeep?
Does it provide the capacity to upscale, and add more users or clients?
Does it have extra integrated features that could be useful such as resource management?
What kind of training does the vendor offer?
Implementing the software
So you?ve narrowed down your requirements and matched it with the right vendor and the right marketing approval workflow software. Now it?s time to make sure that you have a successful implementation.
Archibald | Williams Case Study
?With admation, in a recent campaign, we finished five business days ahead of schedule which is an amazing result.?
Case Study Choice Hotels
Find a champion for your marketing approval workflow software
It?s one thing to select and implement the right marketing approval software, but you still need your marketing team to use it. We all know how easy it is to fall back into old habits so you?re going to need someone who encourages and guides people to use it.
Archibald / William implemented its preferred approval workflow software in just six weeks across the whole agency. The agency made sure that everyone who was to utilise the software received training as well as it had a vocal champion ? someone who got behind the software. When the champion saw that some individuals were still struggling with the software after the initial training, she sat with them individually to guide them through the system.
?You need at least one person to be a champion. - Admatioin is an end-to-end solution designed to make your life easier so you can communicate more effectively.? Jo Giles, Archibald / Williams.
RECOMMENDED READING: Champion your approval workflow software
If you are keen deepen your understanding of your creative approval workflow and look at how software can benefit your team, we'd love to be part of the conversation. Let's schedule a time to chat.