Discover a Rising Star: Simple Asset Manager Shines Bright at Finances Online Awards
In a world driven by digitalization, the management of assets has become a pivotal task for businesses of all sizes. With the surge in digital content, challenges in overseeing valuable digital assets have grown more intricate, demanding innovative solutions. Among these solutions, one outstanding performer has taken center stage - Simple Asset Manager. Recently, this innovative software achieved a remarkable feat by clinching the esteemed Rising Star Award from Finances Online. This accolade not only acknowledges the software's prowess but also underscores its exceptional ability to navigate the complexities of asset management while safeguarding brand reputation, ensuring compliance with marketing regulations, and granting greater control over assets.
Understanding Simple Asset Manager: Elevating Digital Asset Management
In a world where assets span diverse formats such as images, videos, documents, and creative content, Simple Asset Manager has emerged as a robust digital asset management (DAM) software. This sophisticated platform is designed to simplify the intricate process of organizing, storing, and distributing digital assets. Serving as a centralized repository, businesses can efficiently manage their digital content through Simple Asset Manager. The software facilitates optimized workflows, fosters seamless collaboration, and ensures unwavering brand consistency.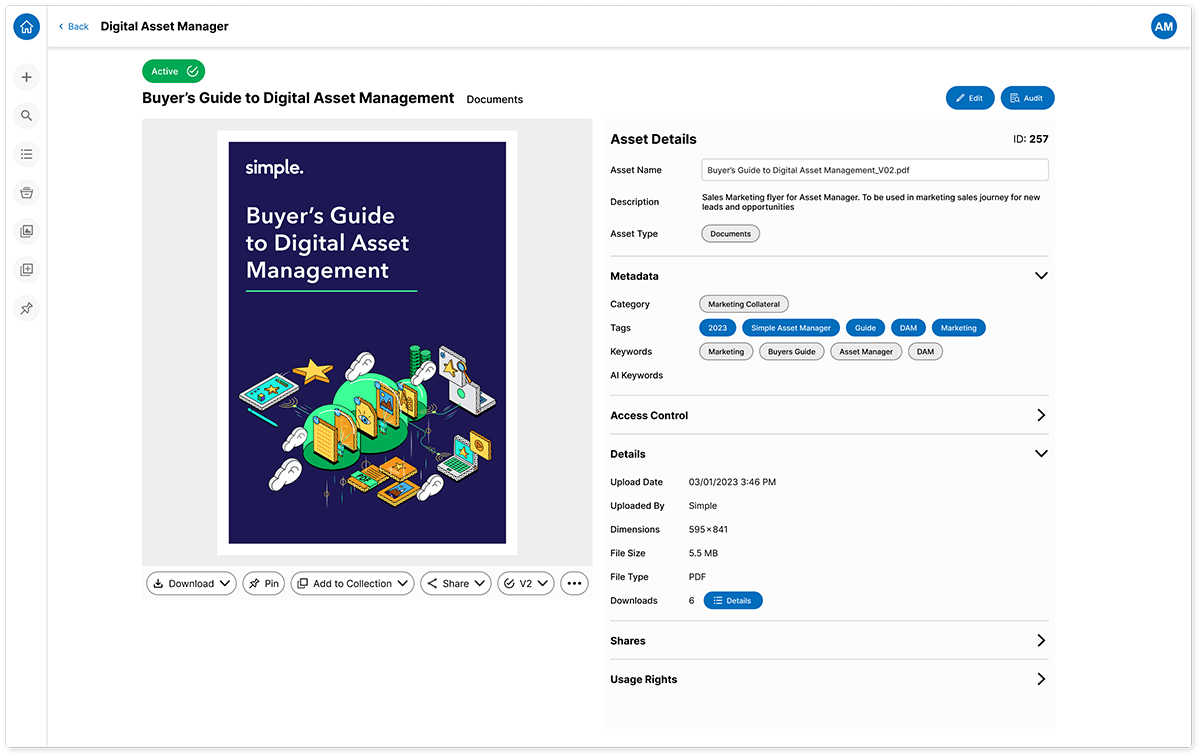 Elevating Businesses by Addressing Key Challenges
The challenges of digital asset management are multifaceted, demanding a solution that can navigate these complexities with finesse. Simple Asset Manager takes the stage, offering a comprehensive set of solutions that include:
1. Centralized Asset Storage: In a landscape where digital assets are dispersed across devices and platforms, retrieving and managing them can be time-consuming. Simple Asset Manager consolidates assets, enabling effortless access and organized storage.
Version Control Simplified: Keeping track of asset versions can be a daunting task for organizations. This software maintains an exhaustive history of changes, ensuring that teams always have access to the latest iterations.

Collaboration Refined: Inefficient collaboration can stifle creativity and hamper productivity. Simple Asset Manager fosters seamless collaboration, enabling team members to collaboratively work on projects regardless of their geographical locations.

Safeguarding Brand Reputation and Compliance: Maintaining brand integrity and compliance with marketing regulations is of paramount importance. Simple Asset Manager empowers businesses to manage and distribute approved brand assets, ensuring consistent representation and adherence to marketing standards.

Enhanced Control: Simple Asset Manager offers businesses greater control over their digital assets, ensuring that access, usage, and distribution are carefully managed, reducing the risk of unauthorized usage.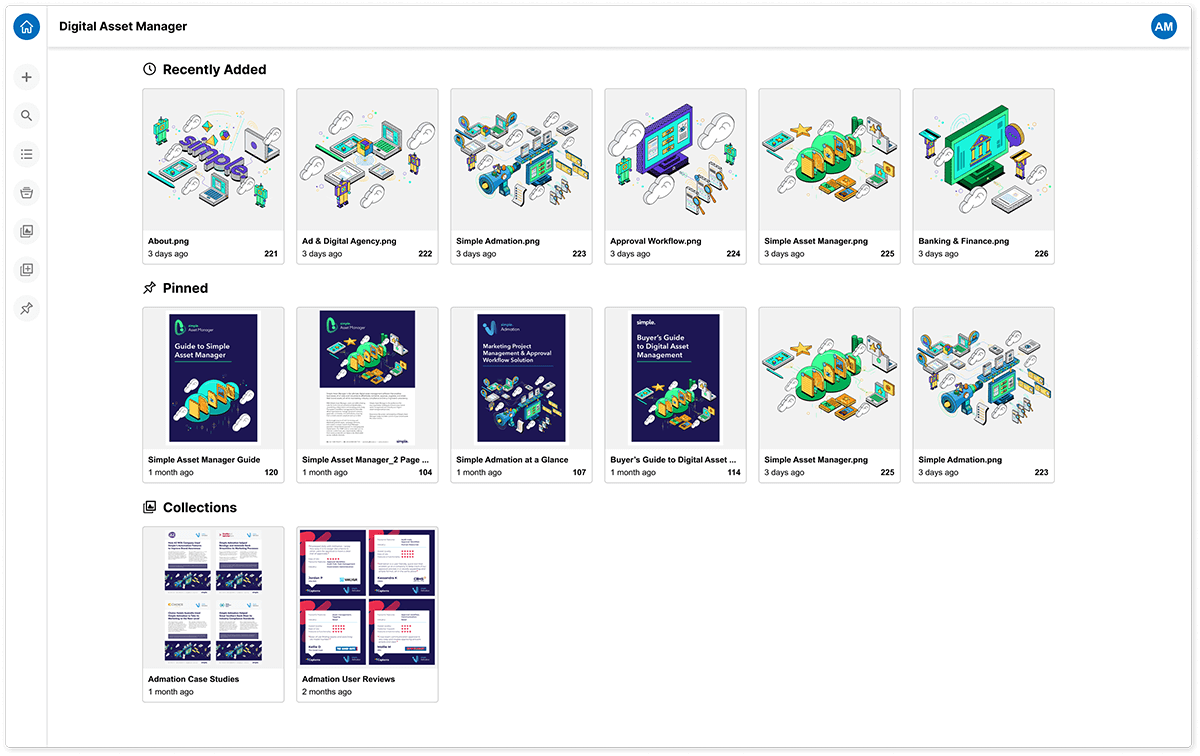 From Challenges to Triumph: The Rising Star Award
The coveted Rising Star Award bestowed upon Simple Asset Manager by Finances Online is a testament to the software's rapid ascent within the digital asset management realm. This recognition not only lauds the software's innovative approach and user-friendly design but also acknowledges its tangible impact in simplifying asset management for businesses.
Finances Online: Guiding Businesses to Informed Decisions
At the helm of providing businesses with profound software insights stands Finances Online. This distinguished platform is dedicated to offering comprehensive software reviews, comparisons, and insights to aid businesses in making well-informed software purchasing decisions. With a focus on empowering organizations, Finances Online offers detailed expert analysis, user reviews, and comprehensive guides, serving as a vital bridge connecting businesses with top-tier software solutions that drive growth and efficiency.
In conclusion, the Rising Star Award clinched by Simple Asset Manager from Finances Online amplifies the software's exceptional capabilities and its commitment to revolutionizing digital asset management. By adroitly addressing the intricate challenges faced by businesses in an ever-evolving digital panorama, Simple Asset Manager emerges as an indispensable asset across diverse industries. As the global landscape continues to embrace digital transformation, solutions like Simple Asset Manager illuminate the path to streamlined workflows, fortified collaboration, and resounding success.