Why marketing efficiency will be top of mind for CMOs in 2019
Marketing efficiency is shaping up to be the top priority for CMOs in 2019, ahead of red-hot topics such as 'customer experience' and even investment in technology.

It's a fairly broad area of interest, with one in two CMOs (46%) naming efficiency as being top of mind in a new study titled The Modern CMO, conducted by Forbes Insights.
The study — which surveyed more than 200 CMOs in global companies with more than $500 million in revenues — found efficiency was a slightly bigger priority than customer experience, which was nominated by 42% of respondents, and was significantly ahead of investing in technology (41%).
But while efficiency is considered crucial by CMOs, it seemed to be less important to other parts of the organisation.
Asked to name the biggest thing CMOs need to focus on for their own development, the top response continued to be efficiency in marketing (25%), this time followed by investing in technology (20%).
But when it came to the expectations management has of marketing, CMOs named increasing revenue (53%), followed by improving the customer experience (36%) as the top two issues. Efficiency and cost savings as an expectation of marketing slipped to fourth, nominated by 34%.


Frustrated by inefficiencies in marketing? Download your free e-book: 5 Essential Workflows for Time-Poor Marketers


There was an even bigger disconnect when it came to the rest of the marketing organisation: increasing revenue remained the top goal (35%), followed by new customer acquisition (34%), with efficiency and cost savings coming in last among 8 identified areas (19%).
It seems CMOs regard marketing efficiency as their responsibility — and no one else's.
But the top metric to demonstrate the value of marketing to the organisation was return on marketing investment, nominated by 31% of respondents.
And while 42% thought their job had changed to encompass more digital and analytics (42%) in recent years, 36% — the second highest score — went to 'Driving more overall business growth' (36%).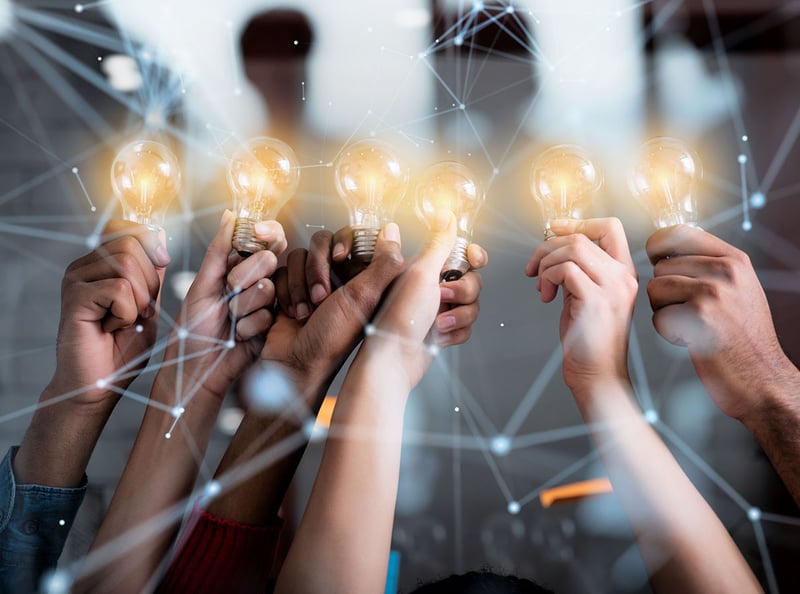 Efficiency and investment in technology are connected, according to The Modern CMO, which was commissioned by programmatic media player The Trading Desk.
"The combined goal is to use technology efficiently for marketing ROI improvement," the study's authors concluded. "Efficiency comes from making the right technology investments. Simply put, CMOs will need to account for how well their technology investments are performing."
That is true enough. But in fact, the emphasis on efficiency is more closely tied to the renewed emphasis on marketing-led growth and return on investment.
Total marketing budgets as a proportion of revenue are flat, and there is a greater requirement to invest in marketing technology.
But with the rise of digital media and digital marketing technologies, the demand for accountability in marketing is also increasing.

Read next: 10 Hidden Costs of Poor Marketing Process


And marketers are increasingly being asked to demonstrate how they drive growth in their organisation.
CMOs are left to balance those opposing forces, using technology to drive efficiencies and increase productivity, to direct more spend into profitable channels — maximising the return on marketing investment and revenue growth.
Brewer Lion's Global Markets managing director Matt Tapper — formerly head of marketing at Lion but now responsible for expanding the brewer into Asia, North America and Britain — explains it this way:
"There has been a greater corporate focus on the efficiency of the P&L and what drove the bottom line rather than what drove the top line for growth," Tapper says.
"There's a real focus back on growth because business is working out that you cannot save your way to prosperity.
"You've got to be efficient – that's table stakes. But growth is the oxygen for a brand and a business.
"The opportunity for marketers who understand the impact of what they're doing commercially on the business is to reposition themselves as those most connected to the customer or the consumer, and those best positioned to work at how to get your business back into growth."

Read next: 20 Tips for Boosting Marketing Efficiency
From planning and review to optimisation, Simple's Marketing Operations Cloud helps marketers drive productivity, revenue and growth at every stage of the marketing process. To find out how reach out to one of our representatives.