As 2018 wraps up, we hope it's been a productive year for you. Let's take a look at the year in review to see how it stacked up for the marketing and advertising industry.
First up, no surprises here. It seems we still can't get enough of mobile.
According to digital agency Yump: "75% of millennials use their smartphones to go online as often as their computers."
In a global setting, online mobile usage exceeded the 50 per cent mark in 2018. Digital advertising spend, which overtook TV advertising last year, has also continued to rise as marketers leverage continued growth.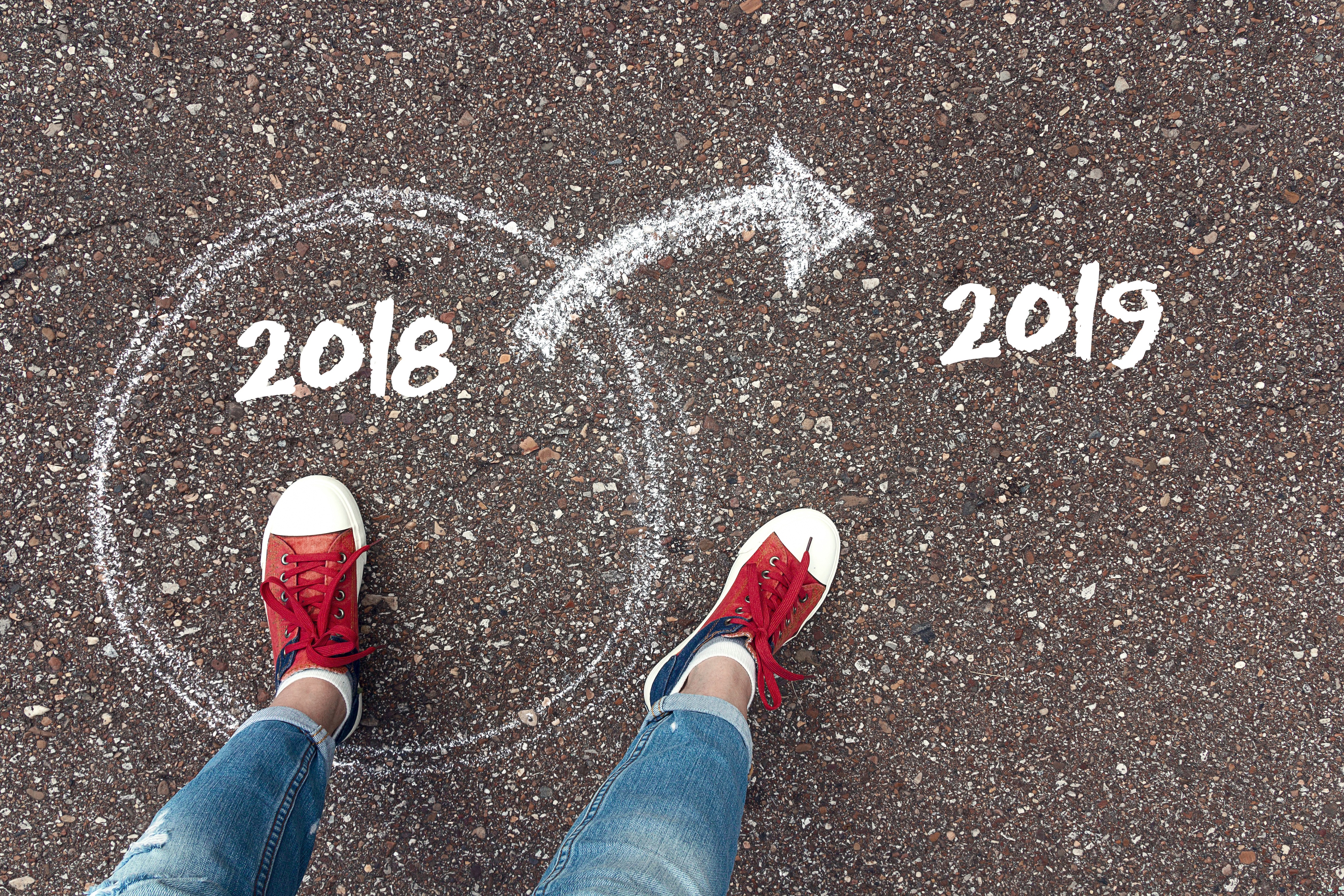 The power of video has continued to soar this year and will not be waning anytime soon. In 2019 it's predicted that 80% of our internet viewing time will be video-based. And there certainly won't be a lack of content. It's been estimated that it would take you more than 5 million years to watch all the videos streaming out to the world in the coming year. What does this mean for brands? While it sounds like a saturated market, 83% of businesses still believe in the magic of producing video content.
Savvy businesses outperformed those using traditional, non-targeted marketing tactics in 2018.
According to DMN: "Chime Bank, a digital finance brand, used AI-based predictive personalization strategies to increase new account signups ...The AI personalization system was so speedy that it allowed the brand's marketers to achieve the equivalent of nine years' worth of work, in only three months."
So businesses using well-worn strategies will need to rethink their marketing efforts in the future. Is that marketing e-newsletter your blasting out to a generic base bringing in the returns? Is a website enough in today's competitive environment or do you need to consider implementing marketing automation to personalise the consumer journey?
Speaking of technology, according to the Marketing Technology Landscape Supergraphic (2018), the amount of solutions in the marketplace has continued to grow. The number swelled from an already massive 5,381 platforms in 2017 to a grand total of 6,829 this year. With this, we're seeing more brands get serious about allocating budgets for implementing solutions that streamline their marketing processes. Marketing resource management software (MRM) also experienced a renaissance of sorts with Gartner recently coining a new moniker - MRM 2.0.
This year MRM has morphed into a multi-functional platform that enables marketers to manage their resources as well as their projects, approval workflow and digital assets (DAM).
Chatbots were predicted to have a big year in 2018 but the jury is still out on the technology. While some major players such as Facebook, Amazon and Apple have faith in chatbots having launched their own programs, not everyone's a fan. According to the Forbe's article Chatbots are killing customer service. Here's why? the technology is clunky with customers still preferring human interaction. It's likely that as the technology evolves and becomes more efficient attitudes will change. Still, preserving some humanity in the marketing/sales process will probably always be a worthwhile tact.
So how did we do in 2018 with our project management software admation?
This year, we've genuinely experienced a shift in how the marketing and advertising industry views project, resource and approval management software within their business. There was less need for our teams to educate the market on how admation can streamline their creative projects. Clients also have a much clearer idea of their challenges and what they need to do to overcome them. This meant we could focus on matching admation's features with our clients' requirements.
Client Wins
With this, we had many client wins this year and we're thrilled to have brought on board a growing number of clients across a range of industries:
Finance/Insurance
Retail/Digital Marketing
Endeavour Drinks Group - Woolies Liquor and Dan Murphy's
Just Group - Smiggles, Just Jeans, Dotti, Peter Alexander, Portman's
Fujitsu General Australia
Chobani
Ad Agencies
Clemenger - agency-wide across Marketforce, Redhanded, Clemenger Melbourne and Clemenger Brisbane
Edge Agency - admation is used for projects across more than 50 clients
Momentum
An amazing milestone

In October this year, it was exciting to reach a new milestone with the 1 millionth file being uploaded to admation!

Product Releases

1. In October we also launched the admation mobile app which provides our clients with project approvals on the go.


2. Our updated Approval Checklists feature now allows users to create a list for checking off items before feedback is submitted to improve accuracy.

3. We also rolled out phase one of our integration with MediaOcean's Spectra Integrating admation with this leading agency finance system will provide creative teams with greater visibility and accuracy across their finances and projects.

4. We also made significant enhancements across admation's Resource Management module so that users can plan and schedule tasks and resources with more speed and agility.

I'm not sure about you, but I am ready to put the tools down for 2018, enjoy the festive season and have a break before it starts all over again in the new year. Wishing you all a happy and healthy festive season. Catch you in 2019!