4 Costly Mistakes You Can Avoid with Approval Workflow Software
Advice on how to improve your marketing approval processes exists for very good reason. The bottom line, to excuse the pun, is to save your business money. Whether you like it or not, persistent errors in your approval workflow will financially impact your business on a number of levels.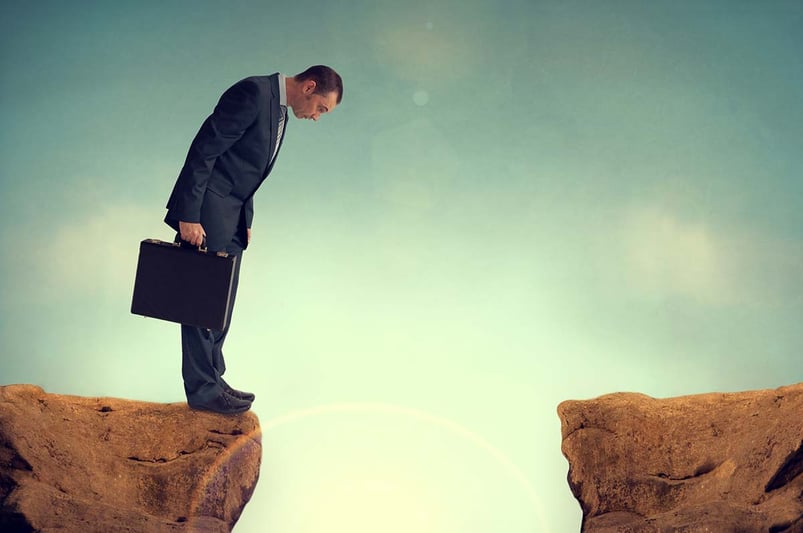 Let?s take a look at 4 common mistakes companies make that cost you money, and how they can be avoided with approval workflow software.
1. High artwork revisions
No doubt that the bane of marketing teams across the globe is the tiresome issue of countless artwork revisions. You probably know the drill. Artwork is sent for approval without a proper brief and then you find yourself juggling feedback from a range of stakeholders through endless long-winded emails. As you didn?t receive the right information at the beginning of the project, quite a few artwork changes are required. When you send it off for approval again, it seems you?ve missed someone?s feedback so the artwork goes back to your designer for more changes. All the while, this complicated process is holding up your resources and eating into your budget.
Approval workflow software, on the other hand, has inbuilt briefing templates and checklists that guarantee you get the right information upfront. In addition, the tool?s online and collaborative features enable marketers to manage and collate feedback with greater visibility to ensure that changes are not overlooked. Online proofing tools allow stakeholders to markup artwork visually and provide text directions, so there?s no more guesswork involved. A weekly revision report can also give you the eyes you don?t currently have to circumvent potential issues.
Recommended reading: 10 benefits of approval workflow software
2. Missing project deadlines
Does this sound familiar? Your inbox is cluttered and it becomes increasingly difficult to locate feedback or approvals. You have no visibility over how your approvals are tracking and you?re still chasing feedback to no avail. You have no live marketing planner to schedule tasks and resources. And you?re feeling anxious about the fact that you?re going to miss another deadline. So not only will your campaign go to market late again, delaying ROI, your resources are not free to start on other important projects.
Approval workflow software can streamline the marketing approval process by taking your projects online, which means all files and feedback are saved in a central location providing unprecedented visibility. No more going back and forth in email to track your approvals, simply have your stakeholders log in to markup artwork online. An approval dashboard can also show you exactly where your approvals are at in just seconds, and automated reminders will chase approvals for you. Project timelines keep you on your toes about looming deadlines.
Recommended reading: Track and measure approval workflow
3. Marketing compliance issues
Marketing compliance issues often rear their ugly head when stakeholders, such as Legal or Compliance teams, are overlooked in the approval process. It can be as simple as citing incorrect information on your terms and conditions that leads to your business being fined for false and misleading information.
Approval workflow software offers failsafe approval pathways that guarantee every designated stakeholder approves artwork before it is finalised and goes to market. An audit trail of work allows you to see how marketing collateral and content has been developed to better understand your processes and accountability. It can?t be emphasised enough how online proofing tools eliminate confusion about important artwork changes.
Recommended reading: 5 ways Approval Workflow Software can help marketing compliance
4. Poor resource management
Resource management is the engine room of your marketing production. But if your resources are not utilised effectively, this will result in a financial deficit. The signs and symptoms of poor resource management include overwrought and overloaded resources, team members who aren?t booked to capacity, confusion about who is working on what, no ability to quickly assign and reassign tasks, low quality marketing output and, potentially, a high turnover of staff.
Approval workflow software with an integrated resource management feature will give you the ability to organise and manage your resource with greater efficiency. Think: a live resource planner that clearly displays all allocated resources that anyone can view. Resource allocation shouldn?t take you hours every time you have a new project on the go. The right tool will allow you to allocate and reassign tasks in a few easy steps to save time as well as money. When you?re maximising your resources, it?s likely you?re maximising your ROI.
Recommended reading: How resource management software can improve your bottom line
Are you finding your team struggling with any of these common mistakes? You definitely not alone. Perhaps its time to consider implementing approval workflow software? A good next step would be to download our Free Guide on Selecting the Right marketing Approval Software.